Hello mystery fans! I'm currently watching Hotel del Luna (I love ghosts!) and was not planning on watching Fleishman Is in Trouble until I saw Lizzy Caplan was in it, so I started it and now I'm stuck waiting for the next episode because there is a mystery element of "where did the ex-wife go?!" Now for book mysteries: new releases, backlist crime, and some news and roundups.
Bookish Goods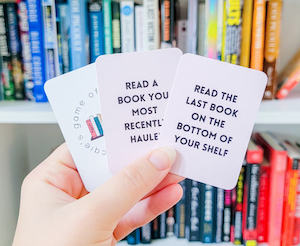 If you're looking for a new fun way to pick your reading, here it is. ($24)
New Releases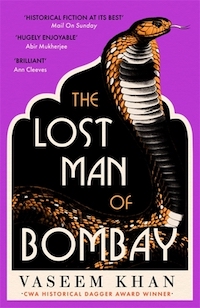 For fans of historical mystery series! Set in 1950 Bombay, the story begins with a frozen man in the Himalayan foothills. Inspector Persis Wadia and Metropolitan Police criminalist Archie Blackfinch are tasked with figuring out who this man is and what happened to him, but his isn't the only murder… If you want to start at the beginning of the series, pick up Midnight at Malabar House. And if you want a series with a baby elephant in it, pick up Khan's other series The Unexpected Inheritance of Inspector Chopra.
Flight Risk (The Booking Agents #2) by Cherie Priest
For fans of psychics and fun series! Leda Foley runs a travel agency, and also has some psychic visions. A missing woman's brother comes to her for help: the husband didn't immediately report her missing and she has disappeared with a lot of her employer's cash. Seattle PD detective Grady Merritt, whose life Foley technically saved, is out looking for his dog when he finds the dog with a human leg. The DNA of the leg points to Foley's current case. Lucky for everyone who enjoys entertaining mysteries, Foley will come up with wild ideas to solve the case! If you want to start at the beginning, pick up Grave Reservations.
Looking for more new releases? Check out our New Books newsletter!
Riot Recommendations
Here are two backlist crime novels that are under-the-radar but should not be.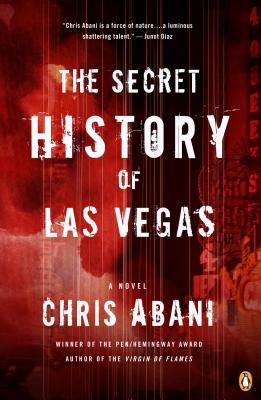 This is for fans of dark crime novels, including a look at humanity at its worst. Conjoined twins, Fire and Water, are bathing near a barrel that turns out to be filled with blood so naturally a desperate-to-solve-a-case detective swears they must be murderers. This is how a doctor specializing in sociopathy, Sunli, gets tasked with proving they are sociopaths. Except he does not believe they are…
(I don't remember TWs, but this was dark so just assume many.)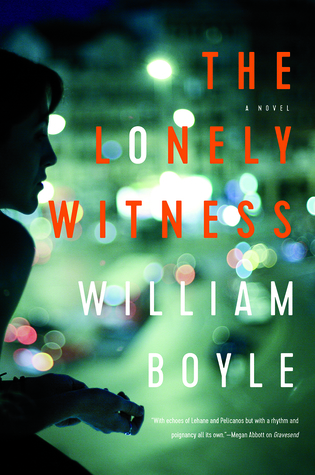 Here's a crime novel if you're looking for an exploration of loneliness, regret, forgiveness, and whether we can make ourselves small enough to avoid the world, and our past, from hurting us again. After being left by her girlfriend, Amy has donated her time to offering communion to elderly patients at their homes in her Brooklyn neighborhood. That's how she discovers that Mrs. Epifanio thinks her caretaker's son murdered his mom. Amy decides to look into those claims which leads her to witness a crime and land herself in danger.
(I don't remember TWs, sorry.)
News and Roundups
Why India's Book-to-Screen Segment is Ripe for Development
Kumail Nanjiani Explores the Complexities of the American Dream in 'Welcome to Chippendales'
Spine-Chilling! 42 Cold-Weather Mysteries and Snowy Suspense Novels
Joe Ide's IQ Series to Continue in 2023
Why TikTok Is Obsessed With This 92-Year-Old Murder Mystery Novel