Sponsored by Dark Horse Manga, English Publisher of Berserk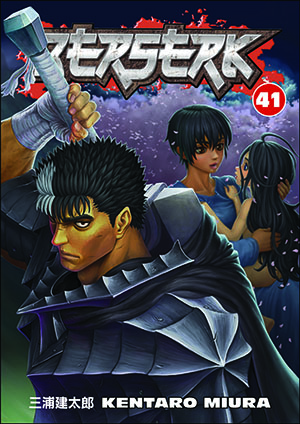 tk
Michelle Obama Launches Book Tour with Warning to Paparazzi
This week Michelle Obama started her tour to promote her new book The Light We Carry, and she wants photographers and the news media to know that her daughters remain off-limits. Obama says her daughters, who share an apartment in the Los Angeles area, are frequently stalked by the paparazzi. The former first lady told People, "my girls are not asking to be in the limelight. They are not social media stars. They are not looking to be followed by the paparazzi just because their mom wrote a book…And I hope the media hears me when I am saying this."
Recently Discovered Wind in the Willows Illustration to be Sold at Auction
An original illustration from Kenneth Grahame's classic The Wind in the Willows was recently discovered hanging in a country house, and now it is being sold at auction. The illustration was done in pencil and ink by EH Shepard, who also illustrated Winnie-the-Pooh. "Drawings such as these rarely come to the market especially having been hidden from view for so long," said Nicolas Martineau, director at Cheffins. "During his later years Shepard was to witness his drawings, especially those from the Winnie-the-Pooh books, sell for considerable sums of money, yet of the almost 100 books that he illustrated, the drawings for The Wind in the Willows were said to have been Shepard's favourites." In 2018, an original map of Winnie-the-Pooh's Hundred Acre Wood drawn by Shepard sold at auction for £430,000 ($511,624), setting a world record for a book illustration.
Zoë Kravitz Says Big Little Lies Season 3 Isn't Happening
Zoê Kravitz, one of the stars of HBO's Big Little Lies, based on the book of the same name, has confirmed that the series will not be returning in the wake of the director and executive producer's Jean-Marc Vallée's death. Kravitz told GQ, "We talked about doing a Season 3 a lot. Unfortunately, Jean-Marc Vallée, our incredible director, passed away this last year. It's heartbreaking. I can't imagine going on without him. He really was the visionary for that show. Unfortunately, it's done."
How to Support the HarperCollins Union During Their Strike
The HarperCollins Union's demands are for better pay, diversity initiatives, and more security for unionized workers.