We're giving away five bundles of three books from Peachtree Teen to five lucky Riot readers! 
Enter here for a chance to win, or click the image below!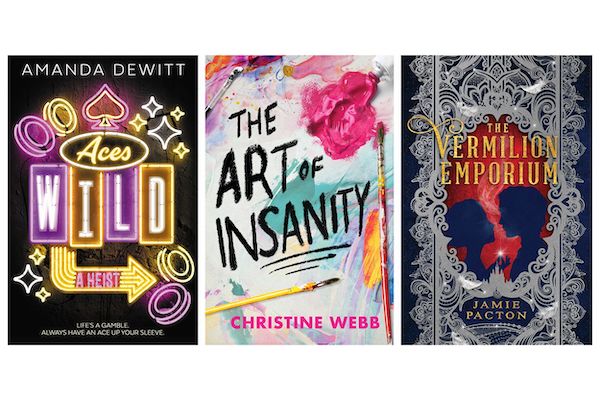 What happens in Vegas when an all-asexual online friend group attempts to break into a high-stakes gambling club? Find out in Aces Wild, the debut novel from Amanda DeWitt.
In Vermilion Emporium, two misfits discover the deadly secret to making starlight lace inside of a magical curiosity shop. The Radium Girls meets the enchanting world of Howl's Moving Castle in this powerful and romantic adventure set in a whimsically magical world.
Written from experience, The Art of Insanity is a heartfelt and candid contemporary YA novel that explores the stigma surrounding mental illness and offers an uplifting narrative of resilience.