Happy Tuesday, kidlit friends! My daughter and I spent the morning at the library where I caught up with a friend of mine who recently started working as a teen librarian there while my daughter ran around playing at their block table, on the computer, and coloring. We love our library!
Bookish Goods
This adorable children's Diwali coloring book is a perfect accompaniment to the holiday. $10
New Releases
Tiny Spoon vs. Little Fork by Constance Lombardo, illustrated by Dan and Jason (picture book)
This is one of my daughter's most-read picture books of the year. It's a hilarious story about a spoon and fork arguing over which one is more important to Baby. Then Baby stomps in and promptly throws both. How will the two make it back to Baby? Can they work together? This is a really fun one to read aloud.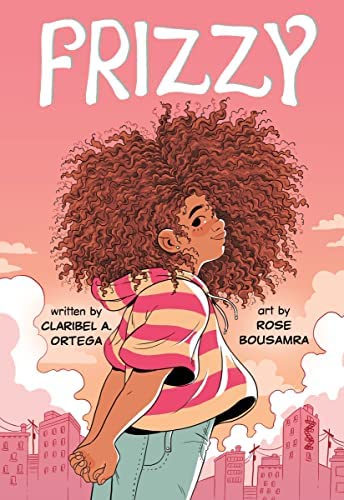 Frizzy by Claribel A. Ortega, illustrated by Rose Bousamra (middle grade)
This awesome middle grade graphic novel celebrates curly hair and self-love. Now that Marlene is in middle school, her mother Paola wants her to grow up and start straightening her super curly hair. But Marlene hates going to the hair salon. Inspired by her Tía Ruby, who keeps her hair natural, Marlene decides to defy her mother's expectations and give her curls free reign.
For a more comprehensive list, check out our New Books newsletter!
Riot Recommendations
Diwali is celebrated on October 24th, so I thought I'd recommend some new Diwali picture books!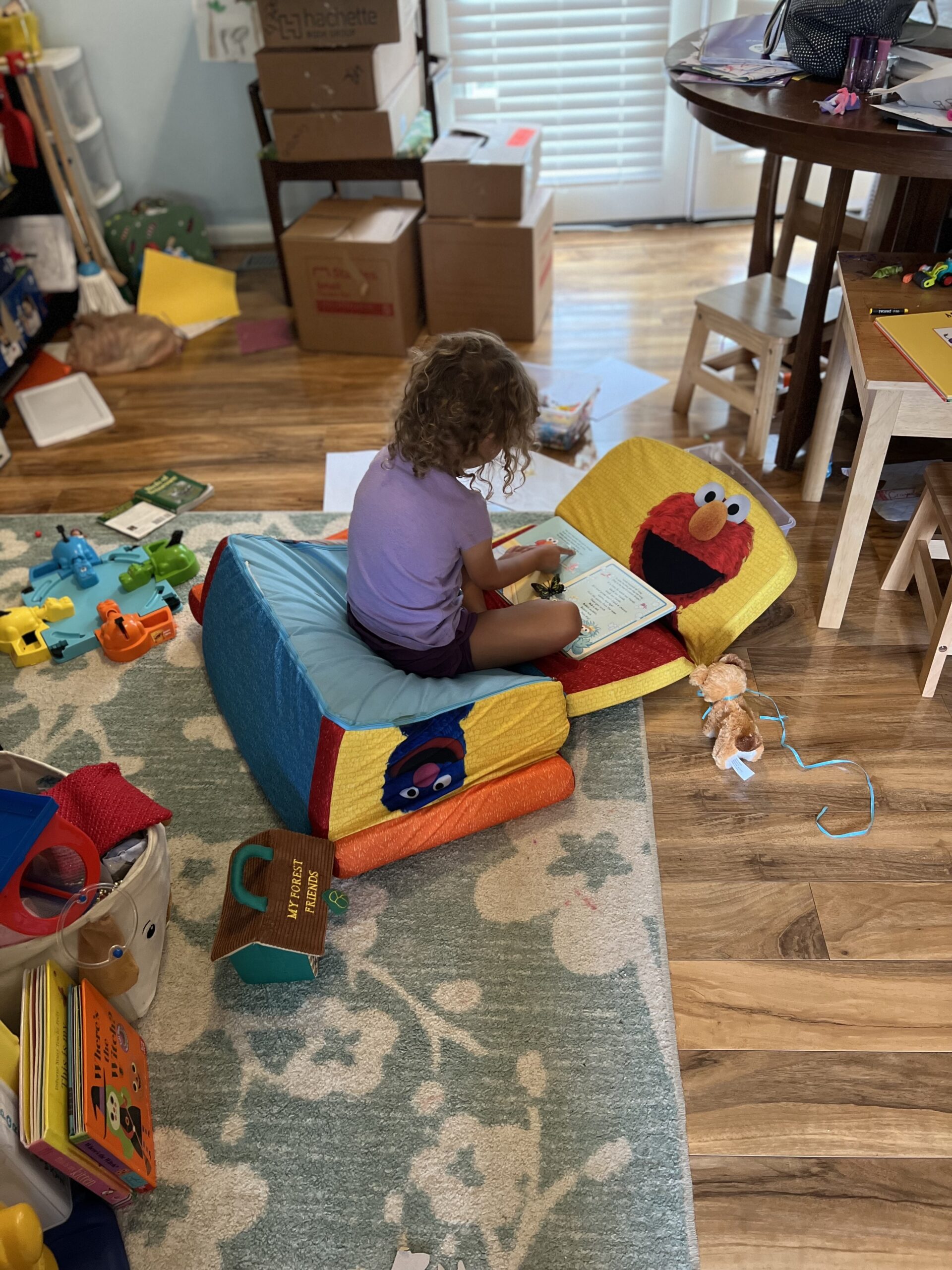 Marian started reading last year, but she's just now started reading completely by herself, as in, she grabs a book, finds a comfy spot (like an upside-down Sesame Street couch), and reads to herself. It's delightful! I love seeing how much she loves books. I always turn my phone on silent before snapping a picture, so she doesn't realize I'm snooping on her. 🙂
If you'd like to read more of my kidlit reviews, I'm on Instagram @BabyLibrarians, Twitter @AReaderlyMom, and blog irregularly at Baby Librarians. You can also read my Book Riot posts. If you'd like to drop me a line, my email is kingsbury.margaret@gmail.com.
Until next Tuesday!
Margaret Kingsbury