Happy Friday, shipmates! It's Alex, and this week we're keeping it short — because I've got some great speculative short story collections for you to check out! I hope everyone had a lovely week except for a particular bad man who owes the people he hurt nearly a billion dollars, which was news so good I made a cake (pineapple upside down cake to be precise). May there be cake and joy in your life as well! Stay safe out there, space pirates, and I'll see you on Tuesday.
Let's make the world a better place, together. Here's somewhere to start: NDN Collective and Jane's Due Process.
Bookish Goods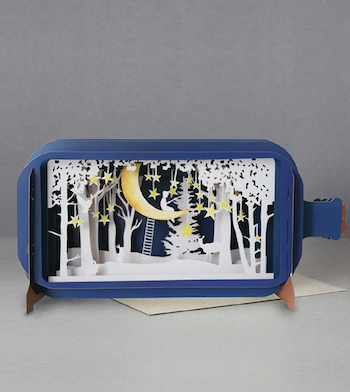 These are absolutely gorgeous, detailed laser cut cards that look like scenes in a bottle. I picked this one since it has a moon theme…you'll see why later. $6
New Releases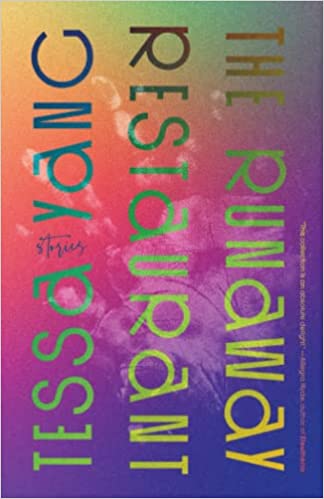 Tessa Yang's debut short story collection is filled with fiction both speculative and literary. Stories include: a mother picking up a hitchhiker in the hopes of finding a hidden restaurant for runaways, a man starts having his girlfriend's dreams, survivors of a global epidemic deciding if they will merge with a clan who wants to repopulate the Earth, and more!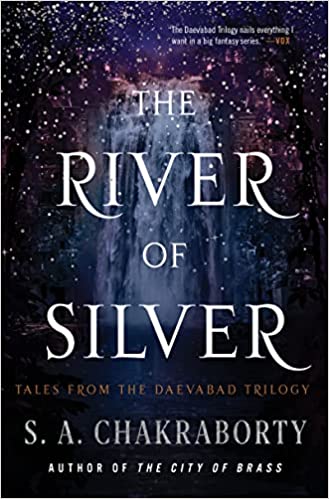 If you've read the Daevabad Trilogy (and if you haven't, I recommend you do! It starts with The City of Brass), this is a collection for you: stories that take place before, during, and after the trilogy, from the viewpoints of characters you've both loved — and hated.
For a more comprehensive list of new releases, check out our New Books newsletter.
Riot Recommendations
One good collection deserves another, right? So here are a couple more speculative short story collections for you to check out.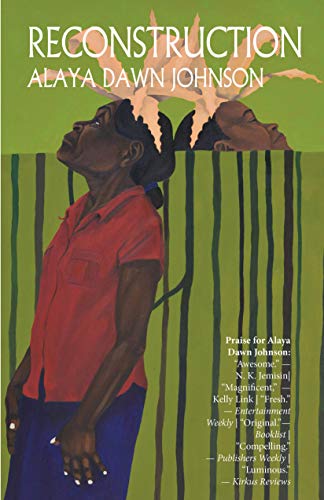 Alaya Dawn Johnson writes some great long fiction (see: Trouble the Saints), but she's also an award-winning short fiction writer! This collection of speculative stories focuses on the downtrodden, from those caught up by vampires in Hawai'i to low-ranked Union soldiers in the Civil War.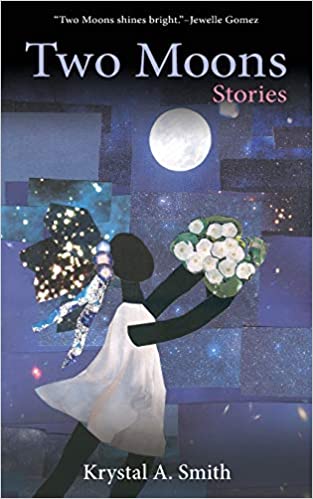 This debut collection focuses on the lives of Black lesbians through a speculative lens, including a woman who falls in love with the moon — and is surprised by the moon's response. Krystal A. Smith is also a writer of poetry, and it shows in her beautiful use of language and imagery.
See you, space pirates. If you'd like to know more about my secret plans to dominate the seas and skies, you can catch me over at my personal site.