We're giving away five copies of The Ballad of Never After by Stephanie Garber to five lucky Riot readers!
Enter here for a chance to win, or click the image below!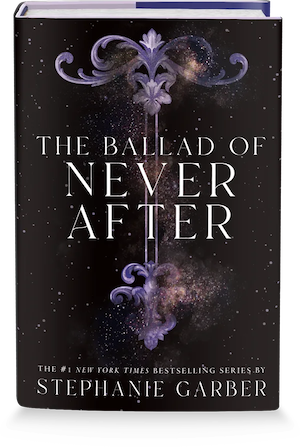 How far would you go for happily ever after?
In Stephanie Garber #1 New York Times bestseller Once Upon a Broken Heart, Garber introduced us to Evangeline Fox, a woman who would do anything to be with the love of her life… even make a deal with Jacks, the dangerous Prince of Hearts. And as it goes with kisses and curses, Evageline discovers that not every love is meant to be.
Now in the fiercely anticipated sequel, The Ballad of Never After, a murderous curse is revealed, and Evangeline and Jacks will have to do battle with old friends, new foes, and a magic that plays with heads and hearts. Evangeline has always trusted her heart, but this time she's not sure she can.
Filled with characters to love and villains to hate, The Ballad of Never After is a world you'll get lost in…