Welcome to Read this Book, a newsletter where I recommend one book that needs to jump onto your TBR pile! These books come from all sorts of different genres and age ranges. This week, I can't wait to tell you about a short story collection from one of my favorite break-out authors from last year.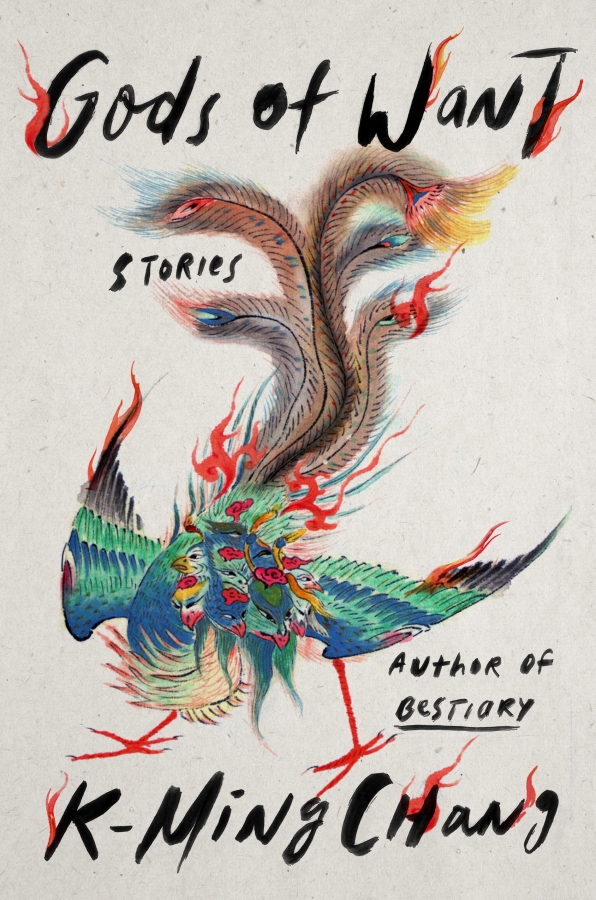 When I read K-Ming Chang's debut novel Bestiary, I felt mesmerized by her prose, completely immersed in her storytelling. Now Chang is back with her short story collection, Gods of Want. Each story in this collection focuses on a woman, usually younger, trying to better understand what she wants. Usually many generations of women can be seen interacting with each other as they tell stories to themselves or other people. In one story, a young woman tells us about the antics of her many aunts. In another, a young woman swims through a flood to find her lost love. These stories possess a fairy tale-like feel while also containing elements of the grotesque. Tongues are clipped, and raccoons grow fins to better swim through flood waters.
This collection is meant to be savored, mulled over on a brisk autumn night while sipping from a mug of hot apple cider. It's tempting to gobble them up, consume all of the stories all at once. But read that way, readers can miss the small details that make these stories shine. It's the description of an affectionate touch or a stolen glance that draws in you in to listen to the stories' secrets. Chang's writing is incredibly intimate, as if we are an observer watching from the sidelines. At the same time, Chang leans into the grotesque, jolting readers attention back to the plot and the wild stories the women tell each other.
If you love audiobooks, this one is a great choice. Its all-star cast—Catherine Ho, Natalie Naudus, Elaine Wang, Nancy Wu, Annie Q—perform the audiobook, switching back and forth between stories and making sure each story feels unique. But whatever way you choose to read Gods of Want, you are sure to have a great time.
Want to read books from this newsletter? You can, for free! Get three free audiobooks with a trial to Audiobooks.com. Claim your 3 free audiobooks now!
---
That's it for this week! You can find me over on my substack Winchester Ave or over on Instagram @kdwinchester. As always, feel free to drop me a line at kendra.d.winchester@gmail.com. For even MORE bookish content, you can find my articles over on Book Riot.
Happy reading, Friends!
~ Kendra