Dear Book Friends,
Happy Monday! It's been a loooong day. I'm now chilling on the couch with my cats while my husband watches a bad action movie. And now it's time to write to you. I hope you're doing well. Let's chat books.
Book Deals and Reveals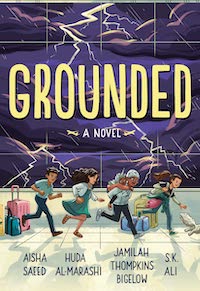 SLJ (School Library Journal) is sharing an exclusive first look and cover reveal for Grounded by Aisha Saeed, S.K. Ali, Jamilah Thompkins-Bigelow, & Huda Al-Marashi. The book publishes in May 9th, 2023.
Netflix has released the trailer for its film adaptation of the YA bestseller School for Good and Evil by Soman Chainani.
The late actress Anne Heche's memoir Call Me Anne is scheduled for a January release. According to the publisher, Heche turned in a manuscript shortly before she died.
Ten writers have been shortlisted for HarperFiction and The Good Literary Agency's inaugural (Re)Presenting Romance Award.
Celeste Ng's highly anticipated new novel Our Missing Hearts will be hitting shelves in October, and Ng will be doing several events both virtually and in-person to promote the book. Here's the full schedule!
Jacob Lofland has been cast in a key role in Joker: Folie à Deux, the sequel to the film Joker, starring Joaquin Phoenix and directed by Todd Phillips.
The National Book Foundation has announced the 2022 Longlist for the Young People's Literature Award. Here are the 10 contenders.
Here are the most popular books for summer 2022 as read by Kindle Unlimited and Amazon Prime users.
Book Riot Recommends
I'm a Contributing Editor at Book Riot, I write the Today in Books newsletter, and I'm a Bibliologist for Book Riot's Tailored Book Recommendations subscription service. I also have a PhD in English, so I'm basically a doctor of books. Books are my life, in other words, so in this section of the newsletter, let me share with you some upcoming books I'm super excited about. And I think you will be too!
Prepare Your Shelves!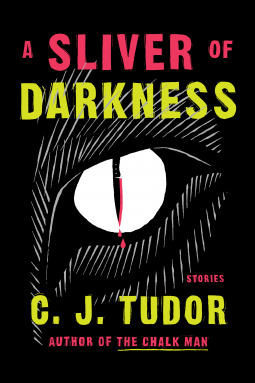 I'm aware we've talked about a lot of novels lately, but how about short story collections? There are quite a few exciting short stories coming out here at the end of 2022, but C.J. Tudor's A Sliver of Darkness is one of the more exciting ones. Whether you're a fan of Tudor's other novels, such as The Chalk Man or The Burning Girls, or whether this author is totally new to you, you're going to want to prepare your shelves for this one.
This debut short story collection features 10 tales that are creepy, twisty, and mind-bending. For instance, there's "The Lion at the Gate," a story about a strange piece of graffiti that leads four school friends into a horrifying encounter. And as the world descends into darkness in "Final Course," a group of old friends find time for one last dinner party. Then there's "I'm Not Ted," in which a case of mistaken identity turns deadly. Tudor has been hailed by the Daily Mail as "Britain's female Stephen King." So if you've been dying to find a collection of stories that will stick with you and chill you to the bone long after you've turned the last page, you're going to want to grab this book when it comes out in November.
What I'm Reading This Week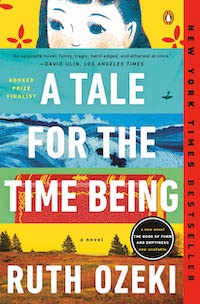 A Tale for the Time Being by Ruth Ozeki
Scorched Grace by Margot Douaihy
The Verifiers by Jane Pek
Hokuloa Road by Elizabeth Hand
The Man Who Could Move Clouds by Ingrid Rojas Contreras
Want to read books from this newsletter? You can, for free! Get three free audiobooks with a trial to Audiobooks.com. Claim your 3 free audiobooks now!
What's Up in the Book Community?
My iPhone is constantly telling me I spend too much time staring at my screen, which is honestly so rude. But this means I spend a lot of time scrolling around the online book community: BookTube, Bookstagram, BookTok, BookLinkedIn (JK. That's not a thing…I don't think). You get the idea. Don't have the time, energy, or the will to do all of that yourself? No problem. I got you. In this weekly section of Book Radar, we'll take a look at something cool, interesting, and/or newsy that's going on in the book community.
Have you heard about the Unofficial Bridgerton Musical? Okay, yes, we've all probably heard of the TikTok sensation by now. But have you heard Netflix is suing the musical's creators, Abigail Barlow and Emily Bear? If you missed this bit of news, Swell Entertainment has all the details. And here's more from MickeyJoTheatre.
And Here's A Cat Picture!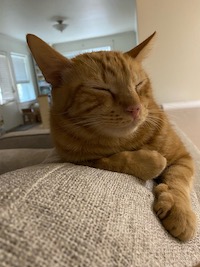 I am so obsessed with this cat. Look at sweet Murray, my ginger angel, being the angelest angel you've ever seen.
Anyway, I hope your Monday was great and that the rest of your week is super awesome. I know I've mentioned this before, but I love the optimism of a Monday. Good things are coming for us. I can feel it.
Bye, friends!