Hello and welcome (back) to the Kissing Books newsletter. I'm PN Hinton, here to guide you through almost everything related to romance books. I'm especially excited this week, since I have a four-day weekend to look forward to! I'm going with some close friends to the coast and believe me, to say that I need this would be an understatement. There has been a lot of personal things happening and the step away will be nice.
This is our first adult trip sans kiddo since, well, ever and I'm not ashamed to say I'm not excited for that aspect as well. So, I will say that is one of the things bringing me joy right now as well as the prospect of time with close friends.
On my currently reading pile, I am still working through The Dead Romantics and Book Lovers. I also started All Signs Point to Yes, since I am planning on trying to get through some of my short story collections this month.
Bookish Goods
Another sub-genre in romance I am digging now are the witchy romances. I know I've mentioned it before but it bears repeating. Due to that and the fact that it would actually be accurate to call me a book witch on some levels, I am digging this cute keychain as a nifty way to show that off. $3.00
New Releases
Winter learns the hard way that fights with friends and over-imbibing are not a good combination for one night after she wakes up in the arms of Remy. This normally wouldn't be a big deal except Remy is a man she works with at an FBI field office and can't stand. Remy isn't so sure about her distaste, especially after that night and is determined to try to break through the barrier she has put up around her heart.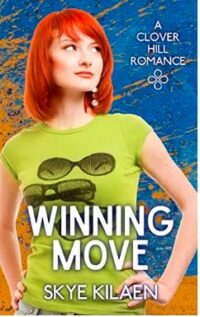 Gina is a divorced woman who much prefers board games over a possible long-term romantic partner. Marek, reeling from his own recent breakup with his long-time boyfriend, ends up coming to the small town she lives in to try to get the car of his dreams and leave just as quickly. When a meet-cute in the form of a vehicular related rescue results in a one-night stand, both think that is enough to scratch the proverbial itch. Except when Marek's stay is extended and he slowly falls in love with the small town and Gina. She isn't immune to these feelings, but is left to wonder if she's ready to take another chance on love.
For a more comprehensive list of new releases, check out our New Books newsletter.
Riot Recommendations
I mentioned earlier that I am trying to get through some of my short story/anthology collections this month, because I've actually obtained a lot this year, across multiple genres. Thanks to the Reading Log spreadsheet that is put out by fellow Rioter Tirzah every year, I know that I have purchased exactly five short story collections this year. And I have yet to read one, but I aim to fix that this month.
That said, I actually have a love/hate relationship with these types of collections. When I love them, I really love them. But when I don't, it's quite the bitter bill to swallow. Still, these types of collections are a go-to for me if I find I'm in a place where I can't even focus on something that is the length of a novella. Even if I'm left wanting more, the stories contained in these are just enough to satisfy.
With that in mind, here are the recommendations for this week. Please note that since they are collections, I am just listing the title and not all the involved author's names.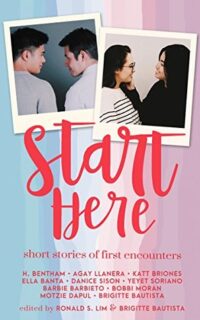 This collection of short stories is all about first romantic encounters between all different types of people. There's guaranteed to be something for everyone in this collection of 10 stories. The end of each one will leave you with a smile on your face.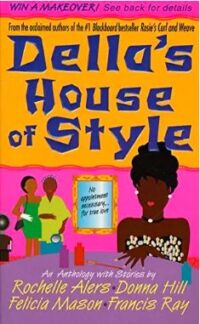 In this follow up to Rosie's Curl and Weave, we meet a new group of women who work and patronize a newly christened shop. As with the last one, the store opens the doorway for them to be set up with new romantic opportunities in their lives and finding love when and where they less expected it.
Here are some read-a-likes for fans of Lisa Kleypas.
The most recent Trope Tuesday for Love's Sweet Arrow was all about secret identities.
Check out these well-loved YA romances that 2022 has brought us so far.
Frolic's September Book Crush Pick is Angelika Frankenstein Makes Her Match by Sally Thorne.
And that is all I have for you today. I'll be back on Thursday with a fresh new edition and in the meantime you can find me posting over on Twitter under @PScribe801. Until then, happy reading and stay hydrated.