Sponsored by Tor Teen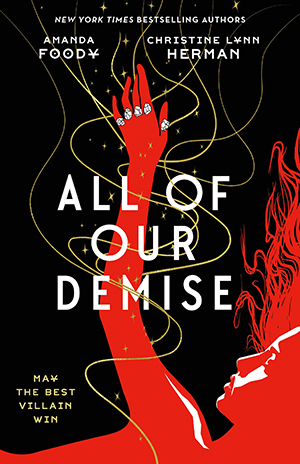 tk
Oklahoma Teacher Under Scrutiny for Giving Kids Access to Banned Books
Oklahoma Secretary of Education Ryan Walters has called on the state board of education to revoke the teaching certificate of a former teacher. The teacher in question, Summer Boismier, is under scrutiny for giving students access to books that may be banned in schools under a new state law. Just days before Walters's complaints, Boismier resigned from her position at Norman High School after a parent criticized her for making political comments in the classroom. One of the things Boismier did to promote banned books in her classroom was providing kids with a QR code to help them find materials restricted by the school. "I saw this as an opportunity for my kids who were seeing their stories hidden to skirt that directive," she said. "Nowhere in my directives did it say we can't put a QR code on a wall."
Unseen Charles Dickens Letters Go on Display for the First Time
As of Wednesday, a collection of Charles Dickens's letters that were previously unseen and unpublished are now on display for the first time. The notes include insights into the author's reading and writing habits, among other things. These letters, along with more than 300 other items, were acquired by the Charles Dickens Museum from a US collector in 2020 with the help of the National Heritage Memorial Fund, Art Fund, Friends of the National Libraries, and the Dickens Fellowship. "One of the best things about this collection of letters is that it shows Dickens writing in his 30s, 40s and 50s and the variety of topics that were occupying his mind," said Emily Dunbar, the curator at the museum. The letters are now on display at the museum in London.
Virginia Can't Force Bookstores to Card Kids for Books on Gender and Sexuality
Earlier this week, a Virginia Beach court ruled against a lawsuit that aimed to restrict private bookstores from selling two books to minors. The lawsuit targeted Gender Queer by Maia Kobabe and A Court of Mist and Fury by Sarah J. Maas. Former congressional candidate Tommy Altman and state Del. Tim Anderson filed two petitions under Virginia's obscenity law to have these books deemed obscene for minors. Furthermore, they wanted to require booksellers to obtain parental consent before selling those books to minors. This case is especially notable because the petitioners were attempting to target private book distributors under a criminal statute.
The First Two Episodes of Lord of the Rings: the Rings of Power Now Available on Amazon Prime
The Lord of the Rings: The Rings of Power is finally here! Here's what you need to know about the long-awaited epic fantasy series.