Sponsored by Avon Books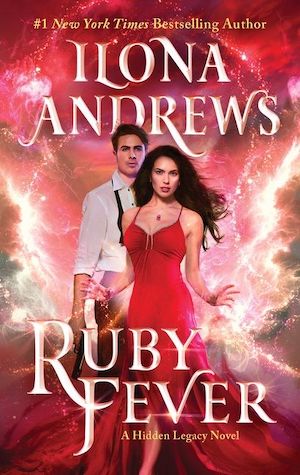 tk
Cathy Yan To Produce & Direct A Live-Action Series Adaptation of Paprika
Birds of Prey director Cathy Yan is set to executive produce and direct a live-action adaptation of Paprika, based on the 1993 sci-fi novel of the same name by author Yasutaka Tsutsui. The novel was also famously adapted into an anime in 2006 by director Satoshi Kon. Paprika is set in a world where therapists use "dream therapy" to hack into their patients' dreams to help treat mental illness. The new Paprika adaptation is produced by Hivemind and Amazon Studios. A timeline for the series release has yet to be announced.
Brit Bennett Announces New American Girl Doll Claudie
Earlier today on Instagram, best-selling author Brit Bennett announced with excitement that she "finally got to live out my millennial dream and create a new historical character for American Girl." The new American Girl doll is named Claudie, and she's growing up in the neighborhood of Harlem in New York City in the 1920s, "surrounded by writers and poets, painters and sculptors, actors and dancers, singers and musicians." You can learn more about Claudie Wells at the American Girl website. With the release of this doll, American Girl is also partnering with and supporting Harlem School of the Arts with a $50,000 donation. You can also support Harlem School of the Arts with a $10 donation.
Gabrielle Union Says Her New Children's Book Was Inspired by Her Daughter's Tantrums
Gabrielle Union-Wade and her husband Dwyane Wade are teaming up again for their second children's picture book Shady Baby Feels, out today. The title comes from the Wades' own "Shady Baby," 3-year-old Kaavia James, who was given the nickname when the Wades noticed her making quirky faces and throwing toddler shade at others. Gabrielle Union-Wade says Kaavia James' tantrums are what ultimately inspired the book. "The fact that we just kept saying, use your words, use your words, use your words. And it was just screaming, biting, kicking," Union-Wade told Entertainment Weekly. "Turns out she's got a great left hook. But [it's about] her understanding how to identify what she's feeling so she can communicate to us what she's feeling versus just these displays of her frustration and rage." Shady Baby Feels is available as of today, wherever books are sold. And the Wades say we should expect another Shady Baby adventure in the near future.
Texas School Board Bans the Word "Transgender" From District
This "Don't Say Trans" policy forbids promotion of "Gender Fluidity" or pronouns that don't match a person's sex, among other restrictions.