Sponsored by HarperCollins Children's Books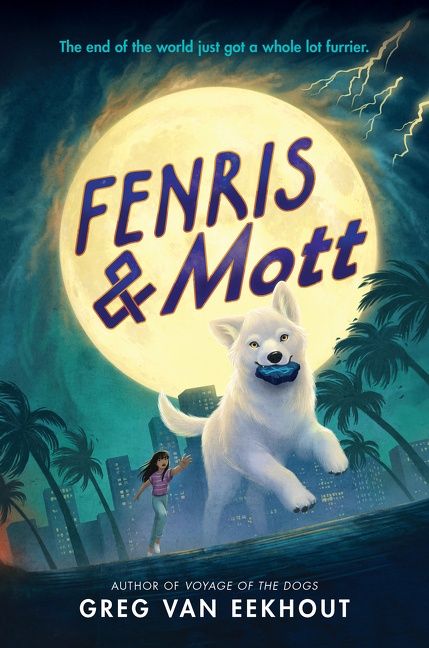 tk
Samantha Shannon's A Day of Fallen Night Gets A Cover Reveal
Yesterday on Instagram, fantasy author Samantha Shannon revealed the cover of her upcoming novel A Day of Fallen Night, illustrated by Ivan Belikov and designed by David Mann. The novel is a sequel to The Priory of the Orange Tree, and as with the first novel, the whole jacket (including the back and spine) of A Day of Fallen Night forms a picture, which Shannon will reveal soon. A Day of Fallen Night comes out February 28, 2023 and is available for preorder now.
First Kill Canceled at Netflix After One Season
Netflix has decided against picking the teenage vampire series First Kill for a second season. The series based on the short story by V.E. Schwab received lukewarm reviews from critics. It scored a 58% approval rating on review-aggregation website Rotten Tomatoes. But the series found a dedicated following in the weeks following its premiere in June. In a tweet confirming the cancellation, series cast member Dominic C. Goodman expressed gratitude for the show's fanbase: "To all the First Kill fans; I have nothing but love for every single one of you! Thank you all for taking the show in as your own, seeing you all feel seen made all the hard work and hours worth it."
Amazon Greenlights My Lady Jane Adaptation
Amazon Studios has greenlit the historical comedy series My Lady Jane for Prime Video. The series, based on the novel My Lady Jane by Cynthia Hand, Brodi Ashton, and Jodi Meadows, will star Emily Bader (Paranormal Activity: Next of Kin) as Lady Jane Grey, Edward Bluemel (Killing Eve) as Grey's husband Lord Guildford Dudley, and Jordan Peters (Blue Story) as King Edward. Gemma Burgess will be co-showrunner/executive producer alongside Meredith Glynn. Jamie Babbit (Only Murders in the Building) is directing the pilot and is producing director/executive producer. Sarah Bradshaw and Laurie MacDonald are also executive producers.
Book Banners Don't Know What A Book Ban Is
People trying to remove books from libraries insist it's not a book ban. Everyone wants to ban a book, but no one wants to be a book banner.