I don't know about you, but this week has felt endless to me. I keep having to do things every day. It's exhausting! I just want to channel the energy of a gay capybara reader (that will make sense in approximately four more seconds).
As a heat wave rolls across the UK, consider donating to nonprofits who are dedicated to helping houseless LGBTQ people. Hot weather is especially dangerous for unhoused people, and queer people are much more likely to be unhoused. Here is a list of some organizations who are helping.
Bookish Goods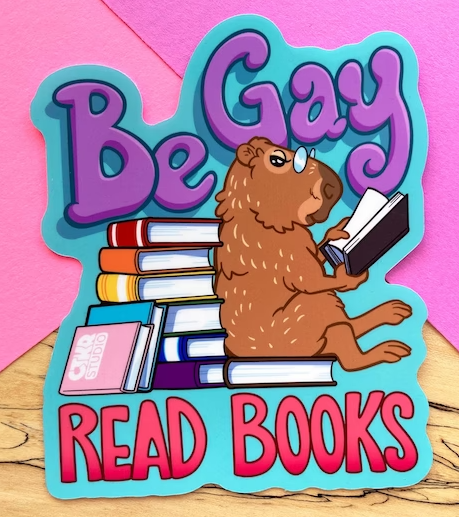 This is all I want to do with my life. I love the subtle Progress Pride Flag with the leaning books, too! $2+
New Releases
Don't miss checking out our sponsor for another great queer book out this week!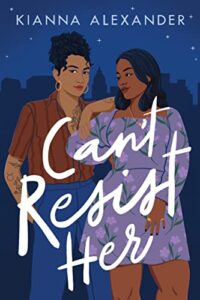 Can't Resist Her by Kianna Alexander (F/F Romance)
Summer has moved back to her hometown to take a teaching position, and she's determined to save the high school her grandmother founded. Aiko is on the architectural team in charge of tearing down the high school. But despite both being firmly invested in opposite sides of this conflict, they also can't forget the kiss they shared one fateful dance in senior year…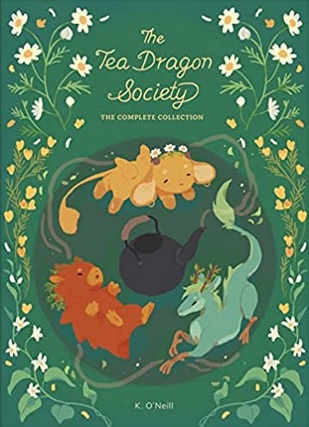 I cannot express how much I adore this inclusive middle grade fantasy series, full of queer characters, disabled characters, and characters of color. The artwork is gorgeous, and who can resist a tiny little tea dragon?? I bought an art print to hang up on my wall, and I'll definitely be buying this set — even though I already own the first volume…
A quick note: even though I love O'Neill's work and this series in particular, Oni Press has recently fired a lot of staff and seems to be a in a strange position right now, so keep an eye out for updates there.
The Work Wife by Alison B. Hart (Sapphic Fiction)
Briefly, A Delicious Life by Nell Stevens (Sapphic Historical Literary Fiction)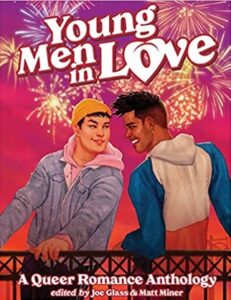 Vicious Creatures by Ashton Noone (Sapphic Thriller)
The Comedienne's Guide to Pride by Hayli Thomson (Lesbian YA Contemporary)
The Language of Seabirds by Will Taylor (M/M Middle Grade Contemporary)
Young Men in Love: A Queer Romance Anthology edited by Joe Glass and Matt Miner (M/M Romance Comics Anthology)
The Last Session Vol. 1: Roll for Initiative by Jasmine Walls and Dozerdraws (Nonbinary, Queer Fantasy Graphic Novel)
I Think Our Son Is Gay, Vol. 3 by Okura (LGBTQ-Friendly Manga)
Whisper Me a Love Song ,Vol. 5 by Eku Takeshima (F/F Manga)
For more new releases, check out our New Books newsletter!
Queer YA Summer Reads
I'm a big fan of seasonal reading. In fact, I won't pick up a horror book 11 months of the year, but I devour them in October. These queer YA books take place in the summer, so reading them in the sunshine adds a little bit of extra magic.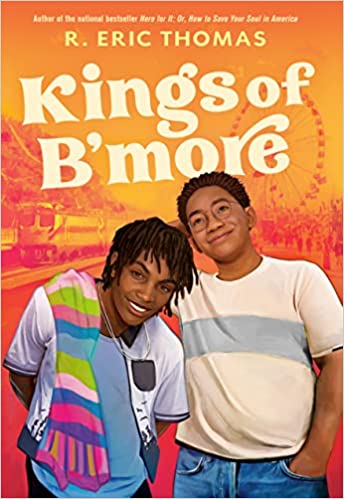 Harrison has big plans for him and his best friend, Linus, in the summer before junior year. But then he learns that Linus is moving out of state within a week. Inspired by Ferris Bueller's Day Off, Harrison decides to cram all of that summer fun into one ambitious day, including a mini road trip to attend their first Pride. This is a celebration of queer Black boy friendship, but it also discusses the racism and danger they face as young Black men.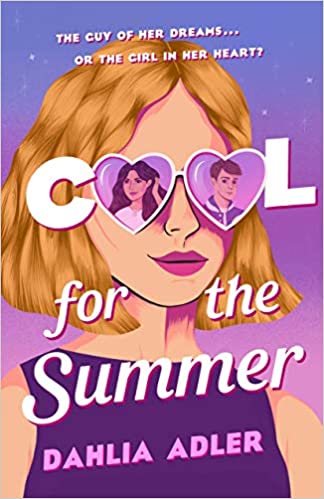 From a plot inspired by Ferris Bueller to one inspired by Grease! This is told in two timelines. One is the intense and confusing summer Lara spent falling for Jasmine, which seems to exist in a vacuum, and then Lara's life at school, where she finally looks to have a chance with her long-time crush, Chase. But just when things with Chase seem to be moving from daydream to reality, Jasmine walks through the doors as a new student at their school.
Sure, I may be a little bit biased because my name is in the acknowledgements of this book (!! That's never happened before!!), but I would already have recommended it before I fell out of my chair reading that.
All the Links Fit to Click