June is Pride Month, and I always make it a goal to read as many LGBTQ authors and books in the month of June as I possibly can. Of course, I try to read book by LGBTQ and BiPOC authors all year round, but any excuse to really focus in on reading more diversely seems like a good one to me! Sadly, I've already thwarted my goal of reading exclusively LGBTQ books this June by reading a novella I thought was LGBTQ only to discover–gasp–it wasn't. Ah well. It's the intention of the thing, right? There's always next year. And regardless, that doesn't stop me from reading as many other LGBTQ books by LGBTQ authors as possible.
So with that in mind, let's turn our eyes toward some LGBTQ historical fiction. For all of my historical fiction friends who want to join me in my goal of a Pride month full of LGBTQ fiction, this is your chance to pick out some great books to read. All six of these books feature a variety of characters across the spectrum of LGBTQ identities throughout time. Come on, let's read the rainbow, shall we?
In the heat of the summer of 1518, a plague strikes the women of the city: a plague of dancing. As more and more women join the frenzy and the city declares a state of emergency, a pregnant woman tends to the bees that are her livelihood just beyond city limits. When her sister-in-law returns from a six-year penance, Lisbet's life is turned upside down. And soon, Lisbet along with her best friend Ida and the sister-in-law she just met, are dancing to a tune perhaps even more dangerous than the one consuming so many others in the streets.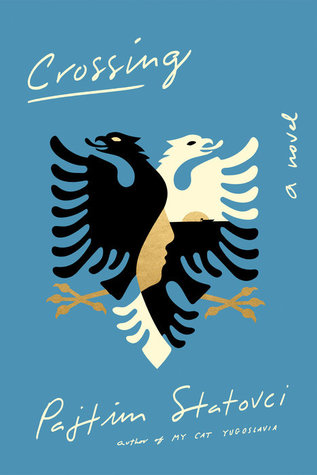 Crossing by Pajtim Statovci, translated by David Hackston
In post-Communist Albania, friends Bujar and Agim struggle with the state of their worlds, both personal and political. They flee to Italy, but while Bujar finds new opportunity to live life authentically, Agim is lost somewhere along the way. And Bujar is haunted by the loss of the one person who meant the most all these years.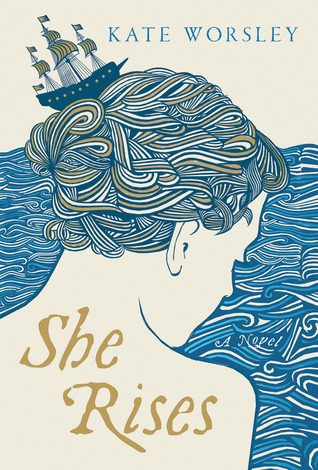 A young dairy maid in 1740s Essex follows the lure of the sea despite warnings of its danger in this lush historical novel. Moving to a naval port to work as a lady's maid for wealthy sea captain's daughter, she finds her new mistress to be haughty, headstrong, and unexpectedly fascinating. Intertwined with her story, is the story of Luke, pressganged at fifteen into the Royal Navy and forced to learn fast how to survive in this harsh new environment. And when their stories meet, it changes all of their lives irrevocably.
Ijeoma comes of age along with her nation, born in the years before Nigeria's independence and only 11 when civil war breaks out in the new republic. Sent away to safety, she falls in love with another child. But they are from different tribes. And they're both girls. Okparanta draws inspiration from war and folklore to paint a beautiful and heart wrenching novel about the challenges of living and loving openly.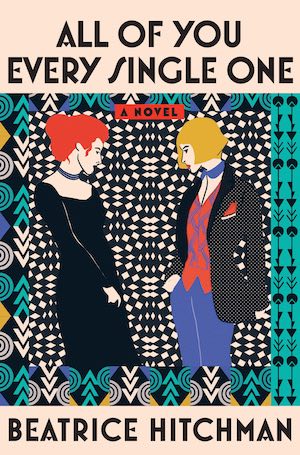 Two women in early twentieth-century Vienna find solace in the city's Jewish quarter, where they are more free to be themselves. They fall in love with each other and their newfound independence, but Julia's longing for a baby threatens to derail the lives of all those closest to her. Through an exploration of queer characters against the backdrop of a changing city, Hitchman explores how people live through oppression and fight for those they love.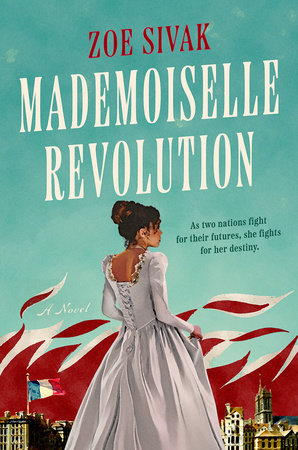 Okay, this one you can't read quite yet, but you should definitely be pre-ordering it / requesting it at your library / adding it to your TBR. A mixed-race heiress flees Haiti in the wake of the Haitian Revolution, only to find herself in Paris on the verge of another revolution. Soon, she finds herself enamored with the budding movement and the revolutionaries themselves, particularly Robespierre and his mistress, Cornélie Duplay. But her heart is torn between the man whose ideals she loves and the woman who has become her safe harbor.
MORE FROM AROUND THE WEB:
Pajtim Statovci, the author of Crossing, talks the responsibility of writing a migrant story and his own experiences as a Finnish immigrant.
Kiran Millwood Hargrave discusses the dancing plague that inspired her new novel, The Dance Tree.
Read (or listen) to this NPR interview with Under the Udala Tree author, Chinelo Okparanta.
BOOK RIOT RECS:
25 of the Best Queer Historical Fiction Books
28 Fabulous Works of Queer Historical Fiction
Historical Fiction Books Featuring Lesbian and Bisexual Women
Don't forget you can get three free audiobooks at Audiobooks.com with a free trial!
---
That's it for now, folx! Stay subscribed for more stories of yesteryear.
If you want to talk books (historical or otherwise), you can find me @rachelsbrittain on Instagram, Goodreads, Litsy, and occasionally Twitter.
Right now I'm reading A Lady for a Duke by Alexis Hall. What about you?