Hey‌ ‌there‌ horror fans, ‌I'm‌ ‌Jessica‌ ‌Avery‌ ‌and‌ ‌I'll‌ ‌be‌ ‌delivering‌ ‌your‌ ‌weekly‌ ‌brief‌ ‌of‌ ‌all‌ ‌that's‌ ‌ghastly‌ ‌and‌ ‌grim‌ ‌in‌ ‌the‌ ‌world‌ ‌of‌ ‌horror.‌ ‌Whether‌ ‌you're‌ ‌looking‌ ‌for‌ ‌a‌ ‌backlist‌ ‌book‌ ‌that‌ ‌will‌ ‌give‌‌ you‌ ‌the‌ ‌willies,‌ ‌a‌ ‌terrifying‌ ‌new‌ ‌release,‌ ‌or‌ ‌the‌ ‌latest‌ ‌in‌ ‌horror‌ ‌community‌ ‌news,‌ ‌you'll‌ ‌find‌ ‌it‌ ‌here‌ in‌ ‌The‌ ‌Fright‌ ‌Stuff.
Happy May, folks! Though I can barely believe it here we are again: it's new releases day. Time flies when you're having scary fun! Every month so far this year has been jam packed with amazing new horror books, and May is proving to be no exception. I've picked out my top must-have titles for the month, and I can't wait to share these exciting forthcoming titles with you!
"Directed by David lynch" perfect as a gift for the twin peaks fan in your life!
New Releases
After graduating college and having no job prospects, Jasmine returns home to work in her family's donut shop. When a rent increase threatens the future of her family business, she turns to Alex, her old college crush, for help. Sparks fly and there seems to be hope of a future romance until a disastrous dinner date shatters preconceptions and puts both sets of parents against the match. Will Julie be able to pull it all together to save her family business and the hope of a future with Alex?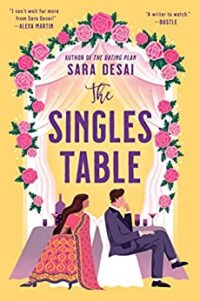 After a terrible break-up, Zara makes a new rule to only be the matchmaker and not the matched. One wedding, she is sat at the same table as Jay, and they strike up a bargain; if he introduces her to his celebrity clients, she will find him his perfect match. However, as the spend the wedding season together, they begin to wonder if they're avoiding the happily ever after staring them in the face.
As always, you can catch me on twitter at @JtheBookworm, where I try to keep up on all that's new and frightening