Hello Audiophiles! Here in the American South, we are experiencing a full-on pollenagedan, where everyone's car is covered in a fine layer of yellow dust—it's even in the Corgis' floof! So I've been spending a bit of time inside hiding from the golden onslaught.
I finished Vol 5 of He Who Fights with Monsters. After I finished it, I felt INCREDIBLY tempted to restart the whole series! Ugh! And how am I supposed to wait until June for Vol 6? #AudiobookNerdProblems
In the spring, I always get the urge to relisten to my favorite fantasy-related novels. I recently bought the entire Chrestomanci series by Diana Wynne Jones, which is perfect on audiobook. It has that wonderful, fantastical, small-town English vibe. Jones possesses the unique ability to make incredibly complex stories seem very straightforward. But once you scratch the surface, you realize how complicated her stories truly are!
A modern and minimalist way to stylishly hold your headphones when not in use, our stand features an angled black steel arm set into a natural oak/walnut wood base. It will take up little space while looking good on a bedside table, desk, or next to your TV.
New Releases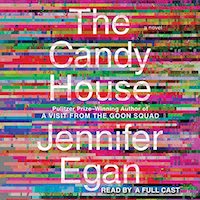 Visit from the Goon Squad received much acclaim when it came out several years ago. Now Jennifer Egan is back with a companion novel, which you can read on its own or as a follow up to Goon Squad. BUT The Candy House received the royal treatment, audiobook wise, and is narrated by a full cast. Ah! Can't wait!
Narrated by a Full Cast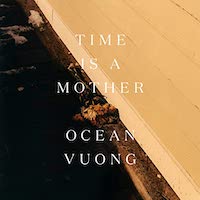 I just finished listening to Ocean Vuong narrate his latest poetry collection on audio. Ugh, it's so incredibly beautiful, and there's nothing like listening to a poet narrate his work. Time Is a Mother was written after Vuong's mother passed away, and it's full of longing for the person he loved most.
Narrated by Ocean Vuong (On Earth We're Briefly Gorgeous by Ocean Vuong)
That's it for this week! You can find me over on my substack Winchester Ave or over on Instagram @kdwinchester. As always, feel free to drop me a line at kendra.d.winchester@gmail.com. For even MORE audiobook content, you can find my articles over on Book Riot.
Happy listening, bookish friends!
~ Kendra