Dear Book Friends,
Greetings! I am still out of town and I'm feeling very sleepy and I've been working a ton! But it's all very fun and exciting, and I'm still here to give you all the juicy book deets you're dying to know. So let's go.
Bookish Goods
Inspired by nature, real pressed flowers, leaves, and a hint of glitter flakes are encased in resin to create this gorgeous bookmark. An added colored tassel to completes the look and functionality.
New Releases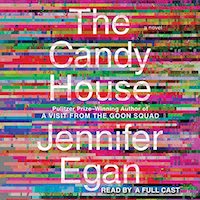 Visit from the Goon Squad received much acclaim when it came out several years ago. Now Jennifer Egan is back with a companion novel, which you can read on its own or as a follow up to Goon Squad. BUT The Candy House received the royal treatment, audiobook wise, and is narrated by a full cast. Ah! Can't wait!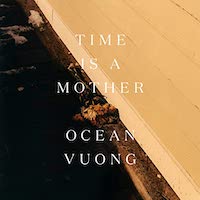 I just finished listening to Ocean Vuong narrate his latest poetry collection on audio. Ugh, it's so incredibly beautiful, and there's nothing like listening to a poet narrate his work. Time Is a Mother was written after Vuong's mother passed away, and it's full of longing for the person he loved most.
And Here's A Cat Picture!
Since I'm still out of town for work, my husband sent me this picture of Murray buddying up to him in my absence. I'll admit I'm super jealous! I love to travel, but I hate missing my cats.
I know I've said this a bajillion times before, but cherish every moment with your pets! I miss this little dude so much! Can't wait to see him tomorrow.
And that's all for today. Thanks for stopping by. Be well, and have a wonderful weekend.
💙 Emily