Welcome to In The Club, a newsletter of resources to keep your book group well-met, well-read, and well-fed. This week I'm settling into my new digs in Jersey City, NJ. I've lived here before, but this feels like a new adventure, probably since it was a few years ago, I'm in a different apartment, and of course I now have this job. I'm definitely in a "new job, new phone, who dis?" mood.
I'm also happy to be near NYC again and able to visit my old haunts from when I was a 20-something-year-old scalawag, who did not traipse around Manhattan at all hours of the night with my friends acting grown *ahem*.
To the Club!
New Releases
I ADORED The Astonishing Color of After, so I've been waiting SO LONG to listen to this one. An Arrow to the Moon is Romeo and Juliet meets Chinese mythology, which is 100% in my wheelhouse.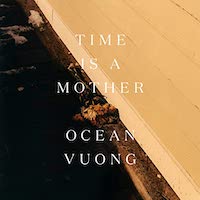 I just finished listening to Ocean Vuong narrate his latest poetry collection on audio. Ugh, it's so incredibly beautiful, and there's nothing like listening to a poet narrate his work. Time Is a Mother was written after Vuong's mother passed away, and it's full of longing for the person he loved most.
---
Thanks for chilling with me! As always, If you have any comments or just want to connect, send an email to erica@riotnewmedia.com.
See you next week,
Erica