Sponsored by James Patterson's new thriller 'Death of the Black Widow'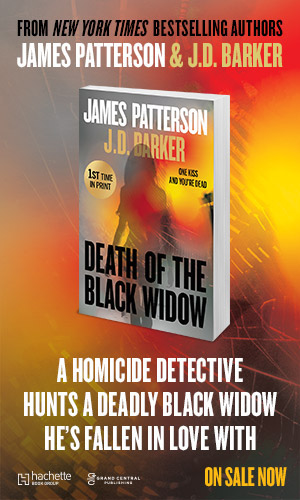 tk
Showtime Greenlights Limited Series Fellow Travelers
Showtime has formally greenlit the limited series Fellow Travelers, based on the novel of the same name by Thomas Mallon. The series, starring Matt Bomer, is described as "an epic love story and political thriller," telling the story of a romance of two men from very different backgrounds who meet in the shadow of McCarthy-era Washington. Philadelphia writer aRon Nyswaner is adapting the novel and will also executive produce. Daniel Minahan will direct the first two episodes and executive produce. In addition to starring in the series, Bomer will also executive produce.
Authors Guild's Banned Books Club to Highlight Censored Works
The Authors Guild is launching a Banned Books Club in response to the nationwide wave of censorship and book bans over the last year. Each month for the next year, the Banned Books Club will highlight a book that has been pulled from a classroom or school library and facilitate a discussion with the author. The first book club pick is David Levithan's young adult novel Two Boys Kissing. You can find out more about the book club on their website.
Rare Tiny Brontë Book Could Set $1.25m Sale Record
A tiny book written by Charlotte Brontë is up for auction at the 2022 New York International Antiquarian Book Fair. The fair, now in its 61st edition, is being billed the "world's finest antiquarian book fair." While many eye-catching items are up for auction, Brontë's book is one getting some of the most buzz in part because the event will mark the first time the book is unveiled publicly since a 1916 auction. The book's seller is asking for $1.25m, which is believed to be the highest ever for a female author. The previous record was set just last year when a first edition of Mary Shelley's Frankenstein sold for $1.17m. The fair will be held between April 21st and April 24th at the Park Avenue Armory in Manhattan.
8 of the Best Korean Graphic Novels
From translation to storyboards and recipes, here's a list of 8 of the best Korean graphic novels you can read right now!