The countdown to Dewey's 24 Hour Readathon is on in my house. It's only a week away! I was on top of putting my library holds in on time this time, which means my shelves are currently buckling under the weight of reading choices for every possible mood I could be in that day. I hope you join me, even if it's just reading a few more pages than you usually would!
This week, I wanted to highlight the charity Lambda Warszawa. They're a Polish organization that supports LGBTQ people locally, but recently they've redirected resources to help LGBTQ Ukrainians fleeing the country. You can find out more from this Teen Vogue article.
---
The Worst Queer Books I've Ever Read
Welcome to the clickbait portion of today's newsletter. When I started the Lesbrary, there were only a handful of sites covering LGBTQ books (most of them focused on M/M romance). Times have changed drastically in the ten years since, and now I can't keep track of them all, especially spread across different platforms. I used to follow all the queer book blogs and BookTube accounts — really! I could do that! Now, happily, there's an abundance of choice.
Of course, not everyone on the queer bookish internet has been camped out here for the last ten years, watching the trends come and go and the publishing industry shift. (Of course, some of have been in the queer literary world much longer than I have, too!) In fact, for some of the BookTubers and BookTokers getting started now or in the last few years, queer bookish content being plentiful seems completely normal.
With that change, I've also seen a shift in how people approach coverage of queer books. Where once queer readers would celebrate every LGBTQ book they could get their hands on, even if it had some serious flaws, the bar has been lifted somewhat. And I'm glad of that! I read some truly bad books in my first years of running the Lesbrary. Books that needed much more editing. Books that I gritted my teeth to get through. (Though I read a lot more that I loved.)
I've always reviewed books honestly, and that includes negative reviews. In fact, I recently put up a review of an upcoming sapphic book I found to be a frustrating and disappointing reading experience. Other people prefer to only post about book they love and recommend, and I respect that.
One thing I've began to see more of on TikTok (and to a lesser extent on BookTube) is content that is primarily about ranting about a certain diverse book, from creators who primarily read diverse books. It's inevitable that you will come across books you dislike, including when reading diversely, but I confess that I still feel uncomfortable about these sort of videos.
Some accounts have a certain queer book they are known for hating and it comes up in many videos — again, these are accounts that primarily read and recommend diverse books. If this is because there's something offensive about the book, I completely get it. But otherwise, and maybe it's because I've seen how new it is to have this abundance of queer books and queer books coverage, it turns my stomach.
I don't expect to like all the books I read, including diverse and queer books, and it's easy enough to find my negative reviews or 1 and 2 star reads. But I don't want to focus on them, and I don't want to repeatedly draw attention to the fact I disliked them, especially if it's for personal reasons. In fact, many times when I don't like a book because of my own idiosyncratic tastes, especially when it's diverse, I'll refrain from reviewing it or assigning a star rating to it at all.
So, no, I won't list the worst queer books I've ever read, though you're welcome to sift through my reviews to find them. I'd rather concentrate on the many, many queer books that I adore instead.
Don't forget you can get three free audiobooks at Audiobooks.com with a free trial!
All the Links Fit to Click
LGBTQ Book Riot Posts
New Releases This Week
Another highly-anticipated queer book out today is actually our sponsor, Spear by Nicola Griffith! Don't forget to check that one out, too.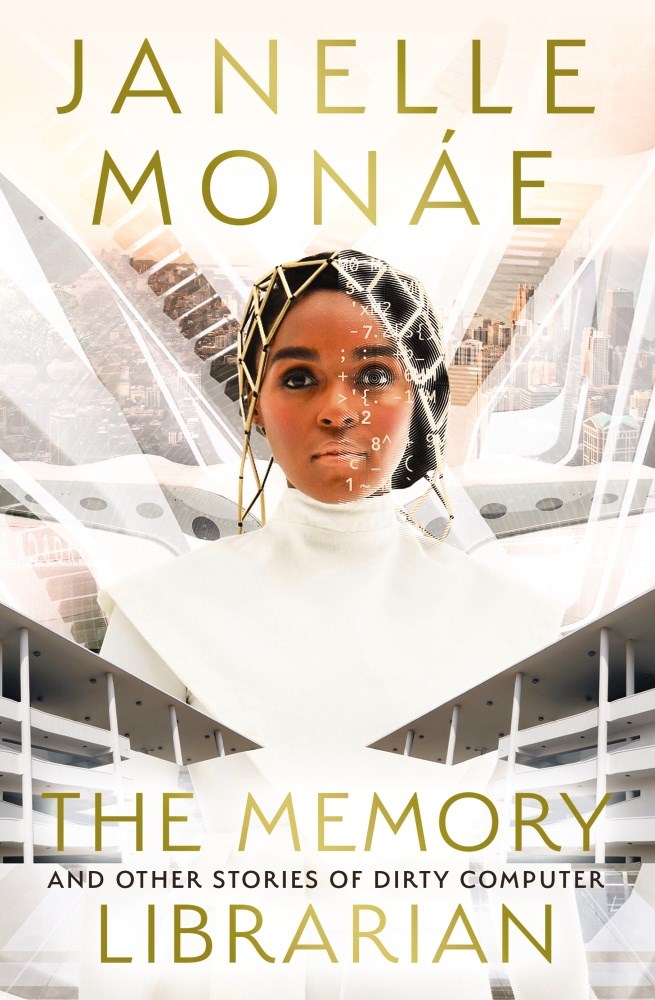 It's time!! I feel like I've been counting down the moment until this release date for years. Janelle Monáe crafted a memorable, fascinating, and queer world in the Dirty Computer "emotion picture", and now it's been translated into a short story collection with collaborators including Alaya Dawn Johnson, Yohanca Delgado, Eve L. Ewing, Danny Lore, and Sheree Renée Thomas. It's an Afrofuturist, high-tech, dystopian, liberatory vision I can't wait to dive into.
I really enjoyed Tooley's previous sapphic YA fantasy book, Sweet & Bitter Magic, so I have high hopes for this one. Sofi is heir to her father's Musik title — one of only a handful of people permitted to channel magic through music. But her position is threatened by a inexperienced lute player who Sofi is convinced is using illegal magic to sway the judges. The more time she spends with her, though, the more she questions everything she thought she knew about her family and her place in the world.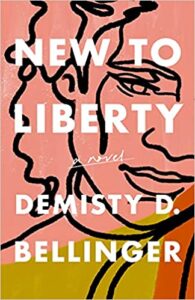 New to Liberty by DeMisty D. Bellinger (Sapphic Historical Fiction)
Fevered Star (Between Earth and Sky #2) by Rebecca Roanhorse (Queer Fantasy)
The Drowning Summer by Christine Lynn Herman (Bi F/Bi F YA Contemporary)
I am the Ghost in Your House by Maria Romasco-Moore (Bisexual YA Fantasy)
The Meaning of Pride by Rosiee Thor, illustrated by Sam Kirk (LGBTQ Picture Book)
---
That's it for me this week! Until next time, you can find me at my bi and lesbian book blog, the Lesbrary, as well as on Twitter @danikaellis. You can also hear me on All the Books or you can read my Book Riot posts.
Happy reading!
Danika