Welcome to Read This Book, a newsletter where I recommend one book that you should add to your TBR pile or nightstand or hidden stack under the bed, right away!
As I sit here writing this to you all, I have a mud mask on my face to finally cleanse my pores of the dirt that is hard to wash away, and a glass of cold milk to appease the gods of heartburn. With this, I realize this is the happiest I have been in on a Monday night in a while, and also that I am getting old. But, that is a ballad for another Wednesday.
Something else that has given me this feeling of unexpected elation though, is my pick of the week.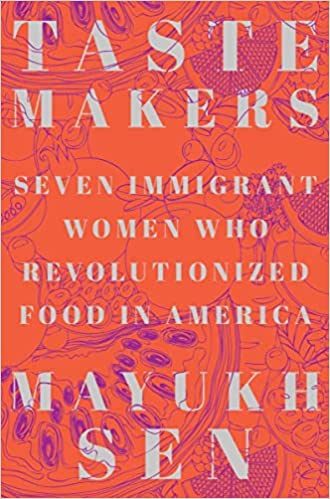 Sen's volume is a compilation of the stories of seven immigrant women, with a short chapter on Julia Child, who revolutionized the cooking and food culture in America. He tells the story of Chao Yang Buwei who brought Chinese cooking to mainstream media, Elena Zeleyeta, who blazed her mark in Mexican cooking, alongside Madeleine Kamman, Marcella Hazan, Julie Sahni, Najmieh Batmanglij, and Norma Shirley. These women were various combinations of cookbook authors, restauranteurs, and restaurant chefs. But, what they all had in common was their determination to never give up against the obstacles lined up for them, and to make their mark in the industry of their choice.
Sen is not just telling their story though. Through their stories, he is also questioning who gets to tell what story and whose voice stands the test of time. Through a seemingly simple narrative, he questions America's lingering stigmas towards immigrants and how that has evolved and devolved over time.
This is by no means an in-depth look into the lives of these seven brilliant women, but Sen is very transparent about his source material making it very easy to trace back and learn more about each woman individually. Yes, Sen captures the essence of their determination brilliantly, but it is the legacy of these women that shines through.
To anyone who has tasted the food on their table and thought of the people who made it and the land where it may have come from, this one is for you.
Don't forget you can get three free audiobooks at Audiobooks.com with a free trial!
---
Come tell me what you thought of the pick on Instagram @wellreadbrowngirl or Twitter @JavedNusrah.
Happy Reading!
Nusrah