Dear Book Friends,
It's that near-the-end-of-the-week check-in time. How are we doing? Despite the fact that I've been absolutely swamped with work this week, I have finished a bunch of books and am feeling good about my reading life. In other words. Y'all. The slump is over.
Phew. Anyway, I hope you're doing well, and I can't wait to share all this book stuff for you. Truly, so much is going on. So let's dive in!
💙 Emily
Book Deals and Reveals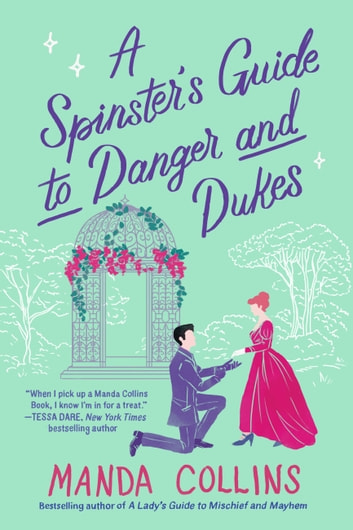 Manda Collins' Ladies Most Scandalous series continues with A Spinster's Guide to Danger and Dukes, and here is the cover reveal! What can we expect from this novel? Collins promises "secret identities, kissing in towers AND CAVES, creepy stuff, & lots of fun." A Spinster's Guide to Danger and Dukes comes out on November 8th.
Here's another exciting cover reveal: Orbit Books has shared the cover of N.K. Jemisin's The World We Make, the second book in The Great Cities duology. Jemisin's new book will be out on November 1st.
It's official. We're getting into 2023 cover reveals now. Here's the cover reveal for Christopher Golden's upcoming novel All Hallows, which hits shelves on January 24th, 2023.
Sandhya Menon has announced more details about her second adult rom com novel The Sizzle Paradox, which will be published under her adult romance pen name Lily Menon. This one's out on June 14th.
And yes, even more romance news! Here's the cover reveal for Do You Take This Man by Denise Williams. Enemies with benefits? Check. Unsanctioned aquarium fun? Yep, you got it. You can preorder this book now, and it's out from Penguin Random House on September 6th.
Walker Scobell has landed the title role in Percy Jackson and the Olympians, Disney+'s series adaptation of author Rick Riordan's best-selling novels.
AMC has released the first teaser trailer of the upcoming series adaptation of Anne Rice's Interview with the Vampire.
Apple has given a straight-to-series order for The White Darkness, which is based on the nonfiction book by David Grann and will star Tom Hiddleston.
DC and WEBTOON have announced a new trio of titles that will be joining the platform later this year: Vixen: NYC, Red Hood: Outlaws, and Zatanna & The Ripper.
Penguin Classics is launching a Little Clothbound Classics series, which will start publishing this August.
Netflix is adapting Nimona by ND Stevenson into a movie.
The banning of Persepolis has now inspired its own graphic nonfiction book.
Check out the exclusive cover reveal of Deanna Raybourn's Killers of a Certain Age and read an excerpt from this action-packed thriller!
Don't forget you can get three free audiobooks at Audiobooks.com with a free trial!
Book Riot Recommends
I'm a Contributing Editor at Book Riot, I write the Today in Books newsletter, and I'm a Bibliologist for Book Riot's Tailored Book Recommendations subscription service. I also have a PhD in English, so I'm basically a doctor of books. Books are my life, in other words, so in this section of the newsletter, let me share with you some upcoming books I'm super excited about. And I think you will be too!
Can't Wait for This One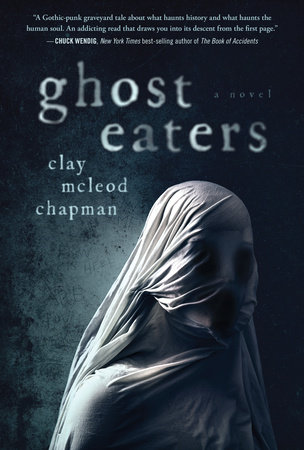 I know I just shared the cover reveal of this one last week, but what can I say? I'm really excited about this one, and I couldn't wait to tell you all more about it. Also, yes, the cover is terrifying and I love getting to stare at it again. I hope you're loving that too.
First, a little personal reflection. Horror has always been one of my favorite genres. When I was 10 years old, Stephen King was my introduction into real adult novels, and I felt so cool. As I got older, I became fascinated by horror and the way it examines our relationship to death unlike any other genre. Yes, of course, death is a big topic in a lot of literature, but in my humble opinion, no one looks death straight in its terrifying face the way horror does. This is what draws me to horror now in my old age (lol jk… but also not lol jk), as I start to reflect on my mortality, and even scarier, the mortality of those I love and care about.
And yes, I do have a point, and I'm getting to it, because Chapman's Ghost Eaters is a brilliant reflection not just on death, but specifically on the horrors of grief. Because honestly, grief is scarier than death in a lot of ways. And grief can be a lot harder to accept. This book gets that.
Erin and Silas have been in a tumultuous, on-again, off-again relationship for years. Erin knows that Silas is reckless and that her relationship with him is toxic, so she decides to end things with once and for all. But then she learns that Silas has died of an overdose, and what's more, apparently Silas had discovered a drug that would allow him to see the dead. Erin doesn't believe in ghosts, but in her grief and guilt for abandoning Silas, she agrees to a pill-popping "séance" to ease her pain. Unfortunately for Erin, it appears as if the drug is real, and once she attempts to step into the real world, her visions of the dead refuse to let her go. Are the bloody and brutal images she sees all around her the effects of some powerful drug? Or is something more sinister at play?
Words of Literary Wisdom
"I loved that the complexities of my emotions were understood by authors writing hundreds of years ago, I loved looking at their texts and trying to understand what they were aiming to do, to pull my own meaning from them, to point out what others didn't see or notice—the repetition of blue imagery, the recapitulation of motifs of separation. I was good at that."
— Vladimir by Julia May Jonas
Q1 Reading Wrap Up, Anyone?
So I know this section of the newsletter is normally dedicated to everything that's going on in the book community, and yeah, we're going to get back to that. But I've been watching and listening and reading a lot of people's Q1 reading wrap-ups, now that we're deep into April.
So yeah, that means that somehow the first quarter of the year is over. And again, I find myself asking… How? Literally how? But all that aside, I thought since I enjoy looking at other people's quarterly wrap-ups, you might be interested in hearing a bit about mine.
In Q1 (January, February, March) of 2022, I read 26 books, which puts me on track to finish 100 books this year (my personal goal). I would have read more, but as I've said, I was in the middle of a major reading slump throughout most of March.
I don't want to spend too much time harping on my least favorite books of the quarter. Even though I know some people want the tea, I figure we should keep this newsletter positive! My favorite books from my Q1 reading were: Wahala by Nikki May, My Heart is a Chainsaw by Stephen Graham Jones, and Razorblade Tears by SA Cosby. Although I read a lot of 2022 releases, oddly enough only one of those three faves is a 2022 release. Also, despite the fact that I read across several genres, all three of those books are giving thriller vibes. Why am I like this?
What are my goals for Q2? Obviously, to read more books. And maybe read more good books in a wider variety of genres, now that I'm examining my favorites. Do you have any specific goals for Q2? Let me know! And if you have a Q2 wrap up video or blog post or something, please share!
What I'm Watching This Weekend
This is cheating, because I've already watched this, but if you haven't seen Everything, Everywhere, All At Once yet, GO NOW! And then please hit me up so we can talk about it because i have so many feelings. I laughed. I cried. I have a new favorite movie of 2022 (so far).
And Here's A Cat Picture!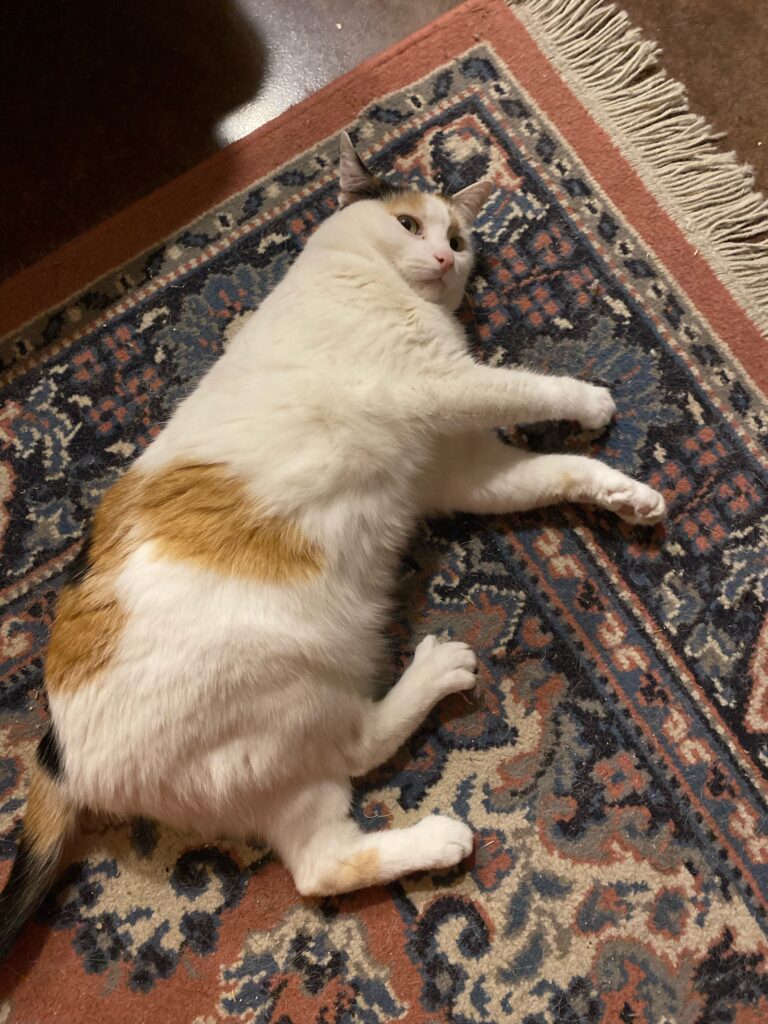 Here's Cersei rolling around on a rug. She loves showing off all her beautiful calico spots. Isn't she beautiful, even when she's making her weird, shocked face?
Cersei is wishing you a good weekend with lots of reading and downtime and rest and relaxation, because isn't that what we all deserve? (if you think you don't, trust me… you do!)
Talk soon!
💙 Emily