Sponsored by HarperKids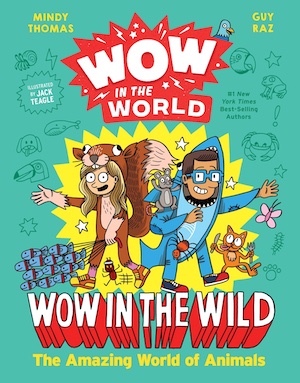 tk
Sandhya Menon Announces Her Next Adult Romance Novel
On Instagram earlier today, Sandhya Menon announced the details of her second adult rom com novel The Sizzle Paradox, which she will publish under her adult romance pen name Lily Menon. Menon shared a starred review from Kirkus, which reads, "Menon's latest novel follows the unbeatable rom-com blueprint of laugh-out-loud moments…and sweltering sex scenes… A 5 out of 5 on the romance scale." The Sizzle Paradox will be out from St. Martin's Griffin on July 14th.
Hulu Sets Premiere Date for Conversations with Friends
Hulu has set the premiere date for their upcoming series adaptation of Conversations with Friends by Sally Rooney. The 12-episode series will premiere on the streaming service on May 15th. Conversations With Friends will simultaneously debut on BBC Three. Hulu also released an extended trailer for the series on Monday. The trailer marks the debut of a new Phoebe Bridgers song, "Sidelines." The series will star Sasha Lane, Joe Alwyn, Jemimia Kirke, and newcomer Alison Oliver, in her first-ever screen credit.
Random House and Sugar23 Partner to Launch Book Imprint
Penguin Random House's Random House division is teaming up with Sugar23, a TV/film and content management and media production house, to launch the imprint Sugar23 Books. The launch of Sugar23 Books/Random House will effectively end the publishing program of a previously established Sugar23 book imprint launched at Houghton Mifflin Harcourt in 2020. In a release, Sugar23 founder Michael Sugar praised Random House's "track record of publishing masterful storytellers and amplifying stories."
Nimona is Being Made into a Netflix Movie
Nimona by ND Stevenson is being adapted into a film. A previous movie version of Nimona was cancelled when the studio closed, but it's now being adapted by Netflix and will be out in 2023.