We're giving away three copies of Simon B. Rhymin' Takes a Stand by Dwayne Reed to three lucky Riot readers!
Enter here for a chance to win, or click the image below!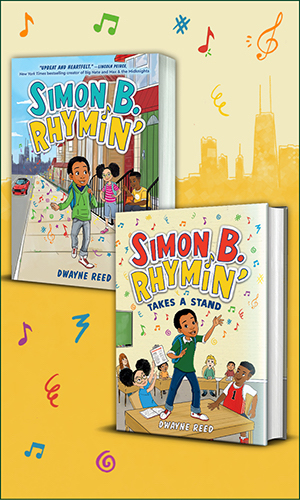 From America's favorite rapping teacher Dwayne Reed comes a book series about using your voice and taking a stand. Eleven-year-old Simon Barnes is a young rapper from Chicago who is small for his age and afraid to speak up. In Simon B. Rhymin' he must gain the confidence to use his rhymes to help bring the community together, not to mention get an A in class. And in the sequel, Simon B. Rhymin' Takes a Stand, Simon and his crew navigate inequality and injustice within their school and community. How will young readers use THEIR voices?