Happy Spring! The last few days here have had some of the worst rain and wind I've ever seen in my life. It was blowing completely sideways and was coming down in buckets. I took the dogs out during what I thought was a lull and then got caught in a (mild) hail downpour. Hopefully we'll start seeing better outdoor reading weather soon.
Book Riot's matching campaign to UNICEF's relief efforts in Ukraine ended yesterday, but you can still donate to help UNICEF provide health care, safe water, emergency supplies, and more in Ukraine.
---
How To Have a Queer Readathon
Dewey's 24 Hour Readathon is coming up at the end of the month, which is one of my favorite days of the year. I just went back in my blog to try to remember when I started doing it, and I found out that this month will be my tenth year celebrating it! I believe I've done it every year in that time.
Over the years, I have honed my strategy, and now I have it down to a science. I've written several posts on the topic: How to Last Through a 24 Hour Readathon, 12 Things That Happen When You Read for 24 Hours Straight, Beginner Mistakes To Avoid During a 24 Hour Readathon, and even essential readathon snacks. Surprisingly, I've found snack choices to be about as important as book choices for a successful readathon.
That's all well and good for general advice, but what about if you want to specifically have a queer readathon? There are two components here: company and book choices.
I used to be a solo readathoner, but now I have a bookish roommate, and we readathon together. It's a very cozy feeling to be reading with a friend (or partner) for hours on end, occasionally checking in about your process. Last year, we invited another friend, including having her stay the night so we could get started at 5 am. (Not mandatory, but that's how seriously we take it.) It was such a success that we have a standing readathon date twice a year. I highly recommend gathering some queer bookish friends together if you want to have a queer readathon. You can swap books throughout the day and have a condensed book club!
Then there's the TBR. Some people keep a strict one, while others pick their reads as they go. I like to gave a stack to choose from, including lots of quick reads: LGBTQ middle grade books, sapphic graphic novels, queer novellas, etc. Then, I pick from that the day of depending on my mood.
Here are just a few of the books on my readathon TBR right now (all queer books, all quick reads):
And so many more! The readathon will be April 30th: check out Dewey's 24 Hour Readathon for more information, and I hope to see you there! What will you be reading?
All the Links Fit to Click
Don't forget you can get three free audiobooks at Audiobooks.com with a free trial!
LGBTQ Book Riot Posts
New Releases This Week
This week has one of the biggest new releases days of the year! I went back and forth over which books to feature, because there are so many great options. I talk about a few of these more in depth on the April 5th All the Books podcast episode.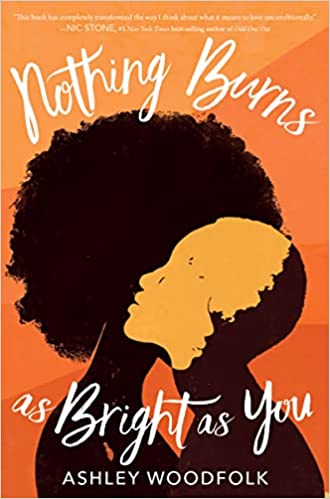 We begin at the end: with the two unnamed main characters walking away from each other after they set fire to a dumpster behind their school. Then we go back to see how they got there: their protective friendship that turned into a not-quite-romance and toxic codependency. This is a novel in verse, and it promises to be a fast-paced read with a very intense relationship.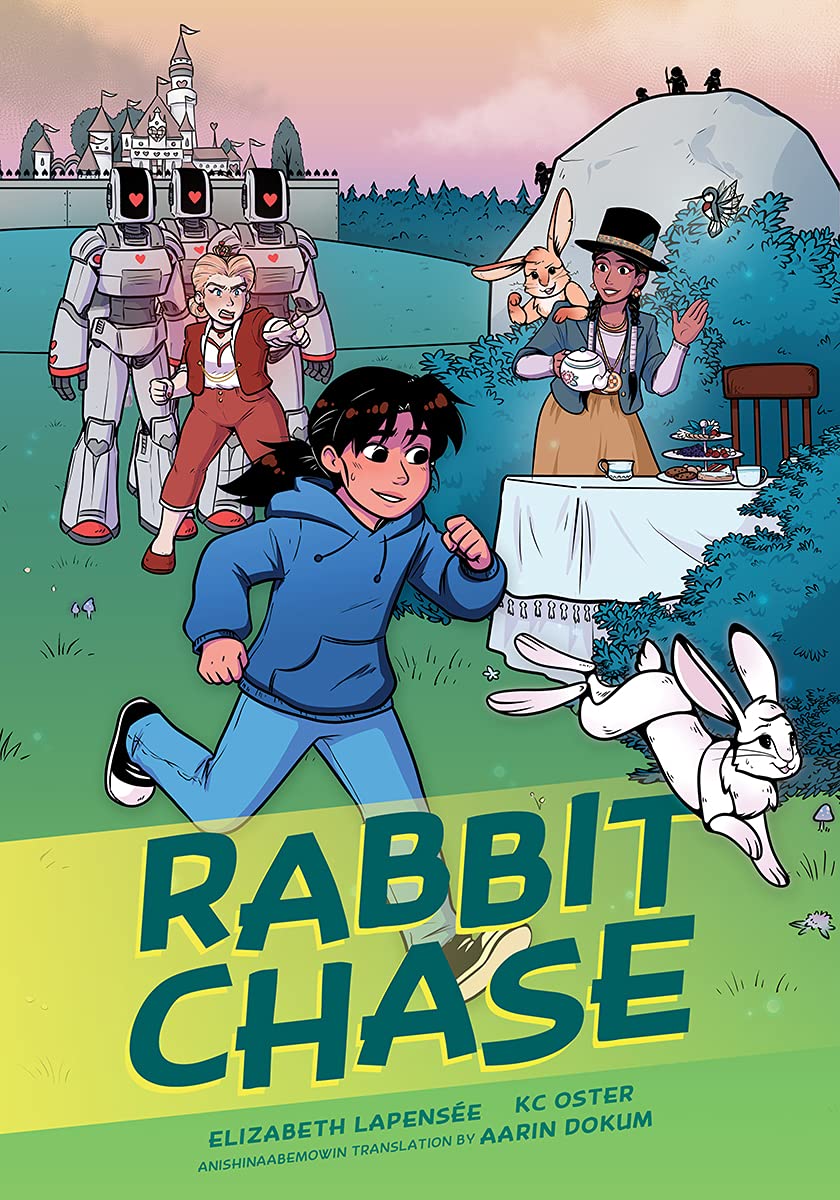 Rabbit Chase by Elizabeth LaPensée and K.C. Oster (Non-binary Middle Grade Graphic Novel)
This is non-binary middle grade graphic novel Alice in Wonderland retelling! Aimée is a a non-binary Anishinaabe middle-schooler who finds themselves pulled into a world populated by Anishinaabe figures and has to fight the land-grabbing Queen of Hearts and team up with Trickster to get back home.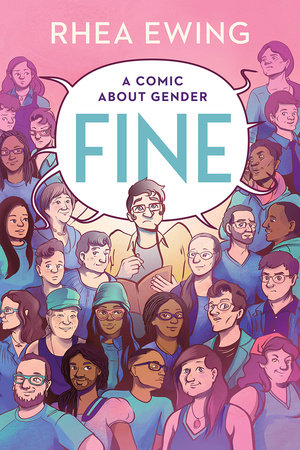 This is graphic nonfiction that's part memoir, part documentary. Over the course of a decade, Rhea interviewed people from across the country, most of them trans, about their relationship to gender. The book is divided into themes, and each theme includes moments from Rhea's life, excerpts from interviews on that theme, and finally Rhea's own thoughts about it.
Little Foxes Took Up Matches by Katya Kazbek (Queer, Gender-Questioning Fiction)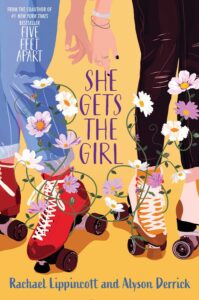 Young Mungo by Douglas Stuart (M/M Fiction)
Portrait of a Thief by Grace D. Li (Thriller, Sapphic POV)
Reputation by Lex Croucher (F/F Historical Romance)
The Bladed Faith (The Vagrant Gods #1) by David Dalglish (F/F Fantasy)
She Gets the Girl by Rachael Lippincott and Alyson Derrick (F/F YA Romance)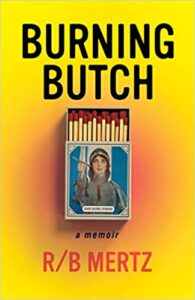 Burning My Roti: Breaking Barriers as a Queer Indian Woman by Sharan Dhaliwal (Memoir)
Burning Butch by R/B Mertz (Genderqueer Memoir)
Content Warning: Everything by Akwaeke Emezi (Non-binary Poetry)
Time Is a Mother by Ocean Vuong (Queer Poetry)
Beast at Every Threshold by Natalie Wee (Queer Poetry)
---
That's it for me this week! Until next time, you can find me at my bi and lesbian book blog, the Lesbrary, as well as on Twitter @danikaellis. You can also hear me on All the Books or you can read my Book Riot posts.
Happy reading!
Danika