Hi mystery fans! It was another week where nothing is as it should be so entertainment news is naturally down, but I still found y'all some stuff along with a new show for British spy fans and a book totally worth prebuying that I absolutely loved.
From Book Riot and Around The Internet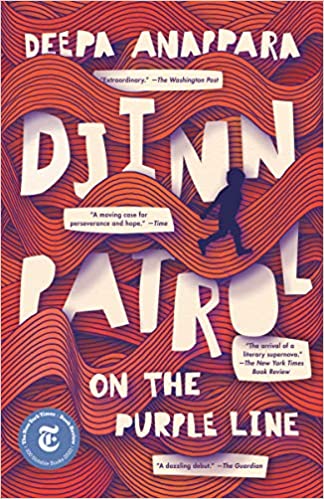 Read or Dead: Nusrah and Katie talk about some of their favorite TV shows and give read-a-likes for them.
New Releases Tuesday: The Best Books Out This Week
Enough Sherlock Holmes. Adapt These Detective Novels.
'Shining Girls': Apple TV+ Releases New Trailer For Elisabeth Moss Series (VIDEO)
Joel Edgerton To Star In 'Dark Matter' Sci-Fi Series Adaptation At Apple TV+; Blake Crouch To Showrun
Victoria Pedretti To Headline 'Saint X' Hulu Drama Series
All The Old Knives official trailer
Clancy Resident at 84 Publishes First Mystery Novel
Jennifer Hillier and Alex Segura in conversation with E. A. Aymar | Online event, Wednesday, April 13, 2022 – 7:00pm
Watch the first trailer for Andrew Garfield's new true crime series
When the Master of the Erotic Thriller Fails to Thrill
Barnes & Noble welcomes Megan Collins for a live, virtual, Midday Mystery discussion of THE FAMILY PLOT.
Watch Now
Slow Horses on Apple TV+: For fans of British spies, here's a six-episode drama based on Mick Herron's Slow Horses, which starts the Slough House series. It stars Gary Oldman and Kristin Scott Thomas and follows not only the MI5 James Bond style spies but rather the disgraced kind, filled with twists and set in London. Watch the trailer.
Recent Interests That May Also Interest You + My Reading Life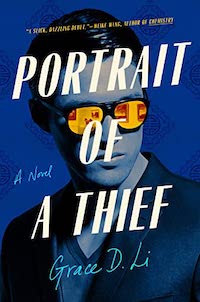 Reading: Portrait of a Thief by Grace D. Li / I Kissed Shara Wheeler by Casey McQuiston

Streaming: Because This Is My First Life (Netflix)

Laughing: misspelling

Helping: Authors for Ukraine (some favorite mystery authors have items up for auction)

Upcoming: Killers of a Certain Age by Deanna Raybourn is exactly what I wanted it to be! It was really funny–like laughing out loud funny–and smart, and also just tons of fun! A group of women are recruited in the '70s by an organization that takes out dangerous and powerful people around the world and they've decided to create an all female team. We open with one of their operations, which will have you glued from the start. And then the book takes you to the present as the women are in their 60s and get a real wake-up call when they realize there won't be more missions or a retirement since the organization is trying to kill them all. But they haven't spent their adult lives trained to kill to just go down easy… Follow Billie, Mary Alice, Helen, and Natalie as we get to know them now, then, and their relationships while they go on missions and plan to outsmart the assassins out for them. Totally worth a prebuy and/or letting your library know they should definitely purchase. I'll follow Deanna Raybourn and her wonderful humor anywhere.
Don't forget you can get three free audiobooks at Audiobooks.com with a free trial!
---
Browse all the books recommended in Unusual Suspects previous newsletters on this shelf. See upcoming 2022 releases. Check out this Unusual Suspects Pinterest board and get Tailored Book Recommendations!
Until next time, keep investigating! In the meantime, come talk books with me on Twitter, Instagram, Goodreads, and Litsy–you can find me under Jamie Canavés.
If a mystery fan forwarded this newsletter to you and you'd like your very own, you can sign up here.