I finally got art to put up in my office. And by office, I mean one side of my bedroom. I've always been a bare walls kind of gal, and what do you know, it makes a big difference seeing some art there! I bought a Tea Dragon Society print, which is an adorable queer graphic novel series, and it makes me happy to see it every day.
Today, I want to highlight some charities that are helping LGBTQ people in Ukraine, including one I've mentioned before: Rainbow Railroad. For more places to help, check out this article from Queerty.
---
What Counts a Queer Book?
The funny thing about being on queer booktok as someone who's been on the queer book internet for more than a decade is that you can see the same arguments recycle over and over. Where I lived through them on Tumblr, today's young queer readers are rehashing them on TikTok. (And yes, I started a TikTok. I couldn't resist.)
In a recent example of this, there was an ongoing argument about what counts as a sapphic book, and specifically about recommendations being rejected for not being sapphic enough, because they didn't have an F/F romance. Sapphic is a term that's only recently increased in popularity, and I saw it happening on Tumblr. It was used to be more bi-inclusive, and it refers to anyone who doesn't identity as a man and is attracted to people who don't identify as men. (So, all lesbians and bi or pan women, but also non-binary people who identify under that umbrella.)
Any book with a sapphic main character is, by definition, sapphic. Even if they just mention it in passing. Even if there's no romance, or the romance is with a guy.
What many of these people were looking for was an F/F romance, which is a romance between two women. Simple enough. But for some reason, this term seems to have been lost in the newest iteration of the queer book internet, which means "sapphic book" is being used to signify a bunch of very specific, conflicting things by different people.
Even if we're all seeking out more queer books to read, that doesn't mean we're looking for the same thing. Some people are looking for books that affirm their experiences and reflect their own identity, while some are looking to expand their horizons and read from other queer perspectives. Some people are looking for books where being queer is the focus and is explored in depth, while others want books where it's not a big deal (for example, queernormative fantasy books).
There's no need to fight over which kind of queer book is better: there's room for all of them. We need books that grapple with prejudice/oppression and hopeful stories we can escape with. We need books with queer couples as well as book with queer single people, including those who have no desire to be in a relationship. Turning on each other isn't helpful.
So what counts as a queer book? It's a book with a queer main character (or, in the case of nonfiction, one that's focused on queer people). That's it. You may be looking for something more specific, but that doesn't invalidate other queer books. There's room for stories that speak to each one of us.
All the Links Fit to Click
LGBTQ Book Riot Posts
New Releases This Week
Unfortunately, I wasn't able to find many LGBTQ new releases by authors of color this week. Especially if you leave off the manga titles, this week's list over-represents white authors. I am once again asking publishing to do better.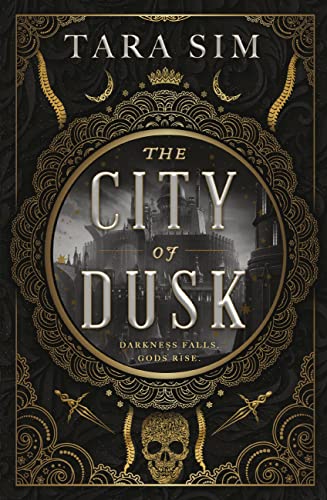 The City of Dusk (The Dark Gods #1) by Tara Sim (Queer Fantasy)
This is a truly epic fantasy about a city abandoned by its four gods. The gods' heirs try to save it, but it means turning their backs on the gods. There are seven point of view characters, complex world-building, and several queer main characters. Laynie Rose, one of my favorite booktokers, has been singing the praises of this for months, so I can't wait to dive in.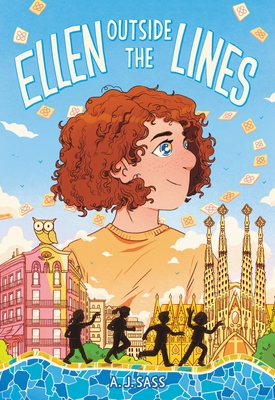 Ellen Outside the Lines by A.J. Sass (Sapphic Middle Grade Contemporary)
This is a middle grade novel with a queer, Jewish, autistic main character on a school trip to Barcelona. During a school project that throws her together with some different classmates to go on a scavenger hunt to learn Spanish culture, she makes new friends and lets go of some old habits. There's also a nonbinary side character/love interest.
My Volcano by John Elizabeth Stintzi (Queer Fiction)
The Town of Babylon by Alejandro Varela (Queer Guy Fiction)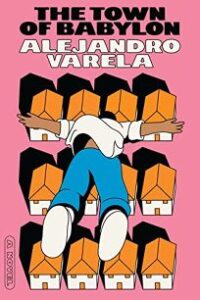 Shake Things Up by Skye Kilaen (Polyamorous M/F/F Romance)
A Million Quiet Revolutions by Robin Gow (Trans YA Novel in Verse)
Kiss & Tell by Adib Khorram (Gay YA Contemporary)
Catch These Hands! Vol. 1 by murata (Yuri Manga)
Dekoboko Bittersweet Days, Vol. 2 by Atsuko Yusen (M/M Manga)
Don't forget you can get three free audiobooks at Audiobooks.com with a free trial!
---
That's it for me this week! Until next time, you can find me at my bi and lesbian book blog, the Lesbrary, as well as on Twitter @danikaellis. You can also hear me on All the Books or you can read my Book Riot posts.
Happy reading!
Danika