Dear Book Friends,
Today has been a rainy day and there was a tornado warning in effect from 9am to 7pm. So what did that mean for me? Lots of reading on the couch with the kitties as I listened to the rain. So now I feel really inspired to talk to you about books. Let's do this.
💙 Emily
Book Deals and Reveals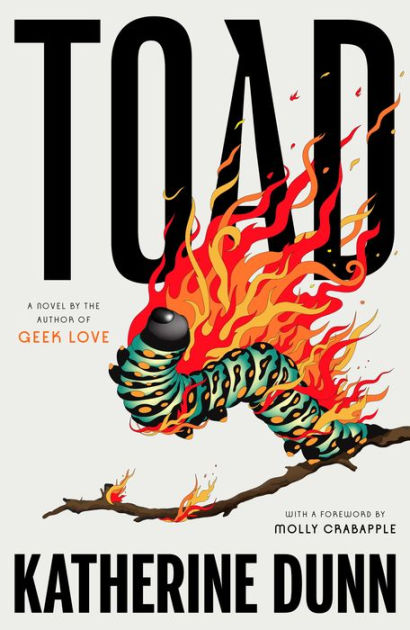 Here's the cover reveal of Katherine Dunn's previously unpublished novel TOAD.
The Literary Hub has the exclusive cover reveal for Pulitzer-winning author Elizabeth Strout's latest novel Lucy by the Sea, which will be published by Random House this September.
Here's the cover reveal for Your Body is Not Your Body, an anthology of New Weird Horror to benefit trans youth in crisis.
Jason Katims has rounded out the ensemble cast for Dear Edward, an Apple TV+ drama series based on the novel of the same name by Ann Napolitano.
Here's the cover reveal for Rose Egal's genre-bending debut novel The Sevenfold Hunters, out in October from Page Street.
Constance Wu, star of Hustlers, Crazy Rich Asians, and Fresh Off the Boat, has written a memoir that will be published this fall, and Entertainment Weekly has the exclusive cover reveal.
Here's an excerpt from Ashley Poston's upcoming YA novel The Dead Romantics. This one hits shelves on June 28th.
Booker-prize-winning Nigerian author Been Okri has rewritten his 2008 novel Starbook. The new version, complete with a new title and cover, will be published this summer as The Last Gift of the Master Artists.
Dolly Parton is returning to the big screen for an upcoming feature film adaption of Run, Rose, Run.
Adina Porter (Underground) and Clark Backo (Letterkenny) have been cast to star opposite LaKeith Stanfield in Apple TV+'s upcoming drama series based on Victor LaValle's bestselling novel The Changeling.
Marjorie Liu and Sana Takeda—the brains behind Monstress—have announced their next comic collaboration. The Night Eaters is "a contemporary Asian American horror story and urban fantasy."
Here are ten of the audiobooks coming out in the next few months that Libro.fm users are most excited about!
Book Riot Recommends
I'm a Contributing Editor at Book Riot, I write the Today in Books newsletter, and I'm a Bibliologist for Book Riot's Tailored Book Recommendations subscription service. I also have a PhD in English, so I'm basically a doctor of books. Books are my life, in other words, so in this section of the newsletter, let me share with you some upcoming books I'm super excited about. And I think you will be too!
Can't Wait for This One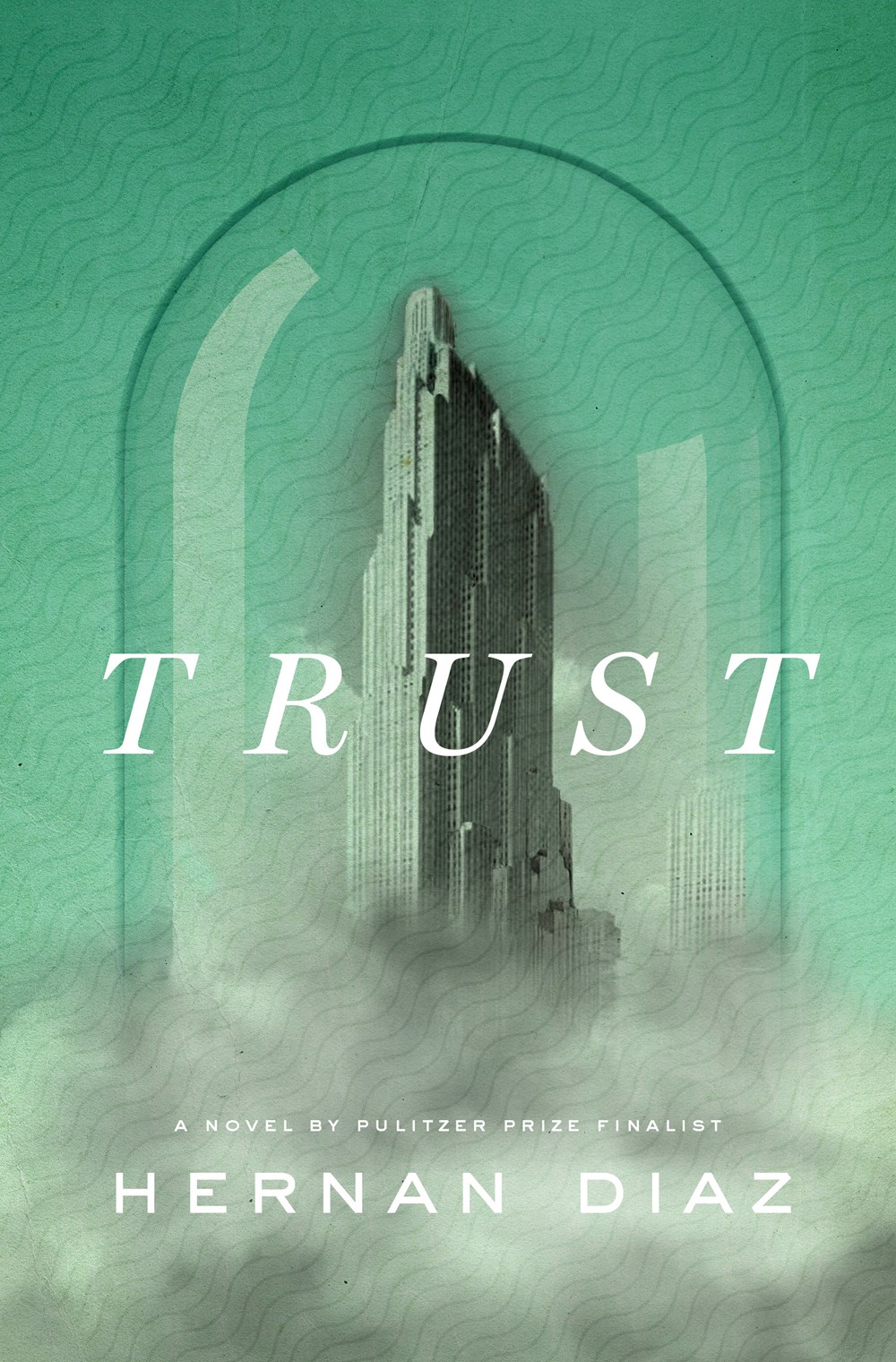 Trust by Hernan Diaz (Riverhead Books, May 3rd)
The first thing that's exciting about this book is this stunning cover. The second thing is that author Hernan Diaz's previous novel In the Distance was a finalist for the Pulitzer Prize and PEN/Faulkner Award. The third and most exciting thing about Trust? It's being described as four books in one. It's a novel-within-a-novel, a partial manuscript, a memoir, and a diary. This ambitious project adds up to one unforgettable story about economic disparity, capitalism, history, secrets, the power of storytelling, and more.
Everyone in New York has heard of Wall Street trader Benjamin Rask and his wife Helen. The two become incredibly wealthy in the 1920s, and with the Great Depression the couple becomes even wealthier. But the secrets around this couple and their affluence have sparked endless rumors. People wonder: How did the Rasks become so wealthy? And at what cost?
In the 1938 novel Bonds, the author tries to unpack the mystery of the Rasks, but this isn't the only version of the story to be told. Even though this is the version that has become the most widely accepted. Somewhere between all of these stories and rumors lies the truth about the Rasks. But how does one separate facts from lies and illusions?
Don't forget you can get three free audiobooks at Audiobooks.com with a free trial!
Words of Literary Wisdom
"The human being is complex and I find the vile acts, contradictions, and sublimities characteristic of our condition astonishing. Our existence would be an exasperating shade of gray if we were all flawless."
— Tender is the Flesh by Agustina Bazterrica
What I'm Watching This Weekend
Not book-related, but I do also watch TV and movies, so I thought it could be fun to share what I'm watching.
All week, I've been marathoning Atlanta to prepare for season 3, which is coming out TOMORROW, Friday, March 25th. I am so excited. This is my favorite show that's currently on tv. Do you watch Atlanta? If so, let's chat about the season premiere this weekend!
And Here's A Cat Picture!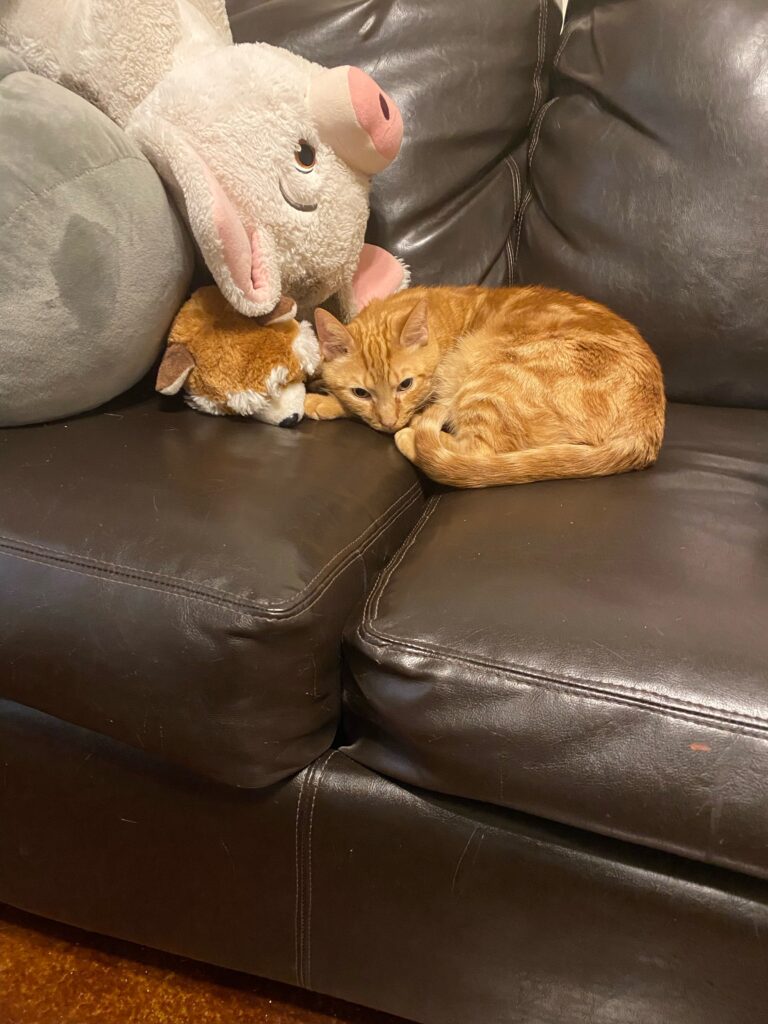 Look, it's my rainy day reading buddy, everyone! Murray and I got a good few hundred pages read today. I'd say that's a good day. For me, anyway. Murray reads 400 pages a day on average.
Just kidding. Murray is a cat. He can't read. But he is cute.
Okay, that's all for today. Have a wonderful weekend!
💙 Emily