Hello Audiophiles! This week, I'm preparing to visit my parents in Northeastern Kentucky. I'll be flying, so no road trip audiobooks this time. But I still plan on downloading plenty of options for my flight. When I travel, I always look for books that capture my attention quickly, sucking me into the world of the book within the first few minutes. Since I have two short flights, I won't need anything especially long.
So I'll give you my two favorite options, and y'all can tell me which one you like best. First up, The School of Good Mothers by Jessamine Chan. After hearing a great interview with Jessamine Chan on Debutiful, I knew I had to check out her debut novel. Catherine Ho performs the audiobook, so it's sure to be a great listen.
My second choice is All My Rage by Sabba Tahir. I've seen Tahir talk about this book on her Instagram. It's the first book of hers that has a contemporary setting, so I am 100% here for it. Deepti Gupta, Kamran R. Khan, Kausar Mohammed narrate the audiobook, which is such a great lineup. Let me know which one you think would work!
While I'm gone, my spouse, Sam, will be on full-time Corgi parenting duty. I'm sure Gwen will enjoy going into work with him, and Dylan can't wait for uninterrupted alone time without a yappy puppy around.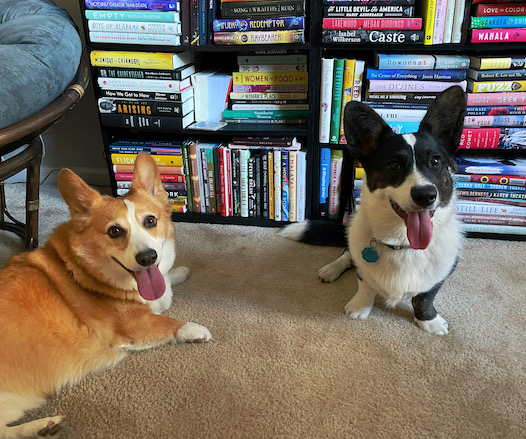 Recent Listen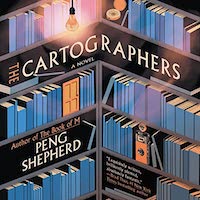 When I read Peng Shepherd's first novel, The Book of M, I found myself swept into a world where people's shadows disappear and then they lose their memories. The novel felt gloriously messy and all engrossing. So when I heard Shepherd's second book was coming out in 2022, I immediately marked it as one of my most anticipated novels of the year.
The Cartographers begins when Nell's father, a prestigious cartographer at the New York Public Library, dies, leaving behind a disheveled office, which makes Nell believe there was foul play. As she looks around at his papers, she finds a secret compartment in his desk holding what seems to be a worthless map with a mysterious symbol on it. From there, Nell is thrown into a part of her father's life that she never knew existed. There are secret societies, missing towns, and a mysterious figure haunting Nell's every step.
All-star narrator Emily Woo Zeller performs the audiobook when we're in Nell's perspective. She captures the emotions of the protagonist with precision. Whenever we enter the perspective of a new character, a different narrator performs that chapter, giving each perspective a unique feel. Each narrator fits their character perfectly.
As I listened to this adventure story, I loved following clues to discover the truth that's always lingering at the edges of Nell's life. While the book's vibe is incredibly different from The Book of M, The Cartographers reminds me of a story that's made for television, fast paced and intriguing with all of its twists and turns.
Narrated by Emily Woo Zeller, Nancy Wu, Karen Chilton, Ron Butler, Neil Hellegers, Jason Culp, and Brittany Pressley
New Releases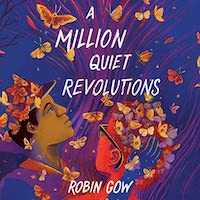 A Million Quiet Revolutions by Robin Gow, Narrated by Salem Corwin and Kaden Catalina
In a town with few trans people, Aaron and Oliver, two young trans men, have always had each other. But when Aaron moves away, they both feel so much more alone. They find solace in looking into American history, trying to find more people like them in America's past.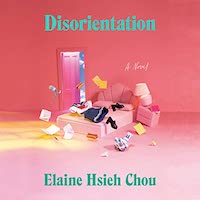 Disorientation by Elaine Hsieh Chou, Narrated by Jennifer Kim
Ingrid Yang is an exhausted PhD student trying to finish her dissertation on poet Xiao-Wen. And after it's done, she never wants to think about Xiao-Wen again. But as her time as a grad student comes to an end, Ingrid begins to wonder if it's been worth it.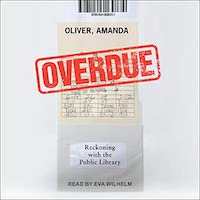 With library budgets shrinking, libraries are in danger of becoming an endangered institution. Amanda Oliver discusses the history of libraries in America, and the many services they provide. Using her own experience as a librarian, Oliver gives listeners an incredible portrait of one of America's most beloved institutions.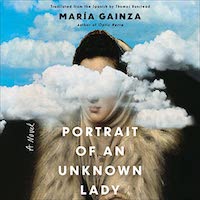 A master forger, said to be a woman, becomes notorious in Buenos Aires for her forgeries of the work by painter Mariette Lydis. Lydis is known for her portraits of well to do Argentinians. When an art critic becomes determined to find the forger and to learn more about what drives her to imitate the art of others, the chase is on.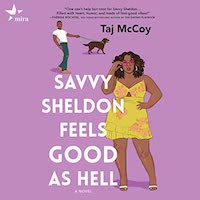 Savvy Sheldon is obsessed with house renovation shows, so when she finally realizes that her life is a hot mess, she decides to renovate her life. Savvy starts by renovating her kitchen and her body, determined to become a healthier version of herself. But then she keeps running into a handsome stranger. Will he fit into her new plans for her life?
Don't forget you can get three free audiobooks at Audiobooks.com with a free trial!
Over on Book Riot
"10 of Libro.fm's Most Preordered Books of Spring 2022"
Around the Web
"Talking Up Synthetic Narration for Audiobooks" – On Velocity of Content, host Chris Kenneally talks to Bill Wolfsthal about synthetic audiobook voices, explaining how Audible doesn't allow audiobooks with synthetic voices on its platform. While Wolfsthal acknowledges that audiobook narrators are concerned for their jobs, he believes that synthetic narration will primarily be for books that don't have audiobooks at all.
---
That's it for this week! You can find me over on my substack Winchester Ave or over on Instagram @kdwinchester. As always, feel free to drop me a line at kendra.d.winchester@gmail.com. For even MORE audiobook content, you can find my articles over on Book Riot.
Happy listening, bookish friends!
~ Kendra