Happy Friday, shipmates! It's Alex, and I'm here to tell you about the Nebula Finalists for the Novella category this week–as promised. I've also got a few links for you to check out, but since it's a big category this year (for cool reasons) we'll mostly focus on that. I hope y'all have a really great weekend coming at you! Stay safe out there, space pirates, and I'll see you on Tuesday!
Let's make the world a better place, together. Here's somewhere to start: NDN Collective and Jane's Due Process
---
News and Views
How I learned to stop worrying and love Christopher Nolan's $200 million Sudoku puzzles
Why Dune should win the best picture Oscar
Interview: Eugenia Triantafyllou
Unutapped Star Wars Spinoff Ideas
Today's Hottest Speculative Fiction Authors Answer Our Burning Questions
On Book Riot
This week's SFF Yeah! podcast is about must-reads
The Lambda Literary Awards Have Announced Their 2022 Finalists
Win a copy of Kaiju Preservation Society by John Scalzi!
Why We Drink in Medieval Fantasy
This month you can enter to win an iPad Mini, a Banned Books bundle, a Kindle Oasis, $200 at The Ripped Bodice, and a 1-year subscription to Book of the Month.
Free Association Friday: Nebula Novella Finalists
As promised last week, I'm going to shine the spotlight on the Nebula Finalists in the Novella category this year. The category is actually extra big, because Martha Wells declined her nomination and there was a three-way tie for sixth, just below the line, so now all three of those novellas get to be on the finalist list! In no particular order, the finalists are: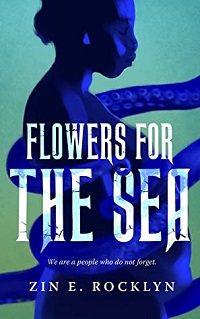 After their kingdom was flooded, the few survivors struggle along on an ark with scant resources, always aware of the ravenous beasts that circle them. Iraxi is one of the refugees, a common who is pregnant with a child that might not be entirely human, ostracized because she refused the advances of a prince. Her fate and her child's will change their world… though for better or ill is the question.
On the island of Alimnia lives an old woman who is a tattoo artist for the dead, who ensures that their spirits can reach the promised waters of heaven, and her estranged daughter. They come together to clear the air between them, to lay to rest a lost brother and son.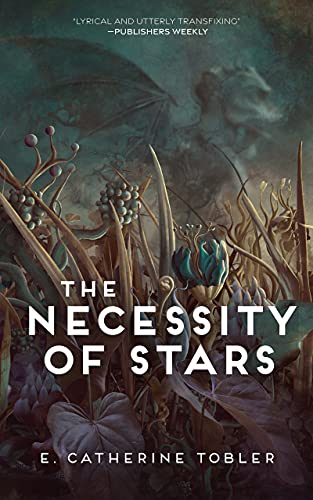 Elder diplomat Bréone Hemmerli has one last task she's set herself–to negotiate a new peace between humanity and a species of aliens that have come to an Earth slowly falling to ruin due to climate change. Unfortunately for Bréone and the future of humanity, her memory has also started to fail… and when she and the alien, named Tura, find a way forward, she can no longer remember.
In a space opera retelling of The Little Mermaid, the galaxy has been populated by scattered clans of gene-edited humans, those who live in the sea and those who live on land. The daughter of a Sea-Clan lord, Atuale, started a war between two clans by choosing to marry a land-bound husband. But now he and his people are dying of a plague, and she must find a cure at all costs.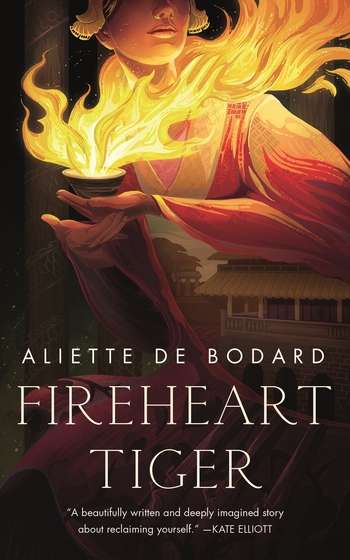 Princess Thanh spent most of her childhood as a hostage in the kingdom of Ephteria, which hasn't moved to colonize her homeland… though it's only a matter of time. While there, she had her first romance–with the daughter of Ephteria's ruler–and survived a devastating fire that destroyed much of the royal palace. Now back home, she must navigate between that first love, her conflicted relationship with her disapproving mother, and her loyalty to her home country–and herself.
Jewel is an established courtesan in a luxurious and well-renowned House in a far-future city where the government will cull anyone for a single mistake. Jewel is keeping her head down and living her life… until one of her friends dies at the hands of a client and then, even more shockingly, comes back to life.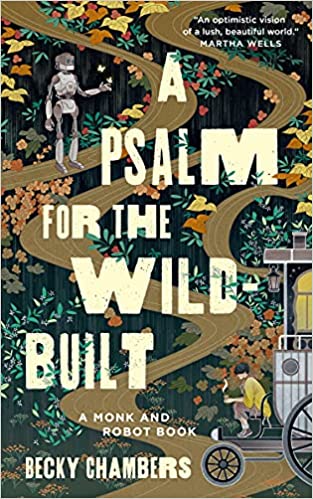 Centuries ago, the robots used as mindless workers in Panga became self-aware and walked out into the wilderness, never to be seen again. Until one day, a tea monk having a crisis of purpose meets one of the robots who has returned. The robot has a very specific mission: to find out the answer to the question, "What do people need?"
Don't forget you can get three free audiobooks at Audiobooks.com with a free trial!
---
See you, space pirates. If you'd like to know more about my secret plans to dominate the seas and skies, you can catch me over at my personal site.