Sponsored by One Bronze Knuckle by Kenneth Hunter Gordon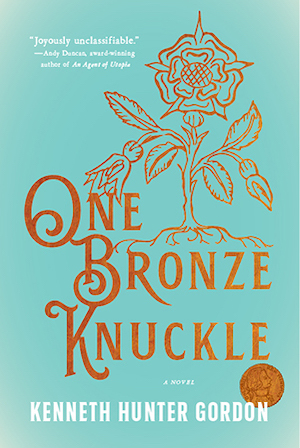 tk
Seoul Street Developing Suzanne Park Novel As A Movie
Seoul Street will be adapting Suzanne Park's bestselling novel Sunny Song Will Never Be Famous for the big screen. Earlier this year, The Good Doctor star Will Yun Lee and Wonder Street partners Christine Holder and Mark Holder launched Seoul Street. The focus of the film and TV venture is to tell unique diverse and inclusive stories. The company is also currently developing Aloha Motherf**ker with HBO Max showrunner Cris Cole and Lions in the Garden with Kevin Hart's Hartbeat Productions, among other projects.
Anne Rice's Mayfair Witches Adaptation Finds Its Star
Alexandra Daddario has been announced as the star of AMC's Mayfair Witches, a series adaptation of Anne Rice's Mayfair Witches series, which begins with The Witching Hour. Variety describes Daddario's character Rowan as "a brilliant doctor who grapples with her fate as the heir to a family of powerful witches." AMC has ordered an eight-episode first season of the show. Mayfair Witches has Esta Spalding and Michelle Ashford as writers and executive producers. Spalding is also working as showrunner. AMC's Dan McDermott says, "We found our Rowan and can't wait for her to meet viewers later this year in a series."
Here's the Official Teaser Trailer for Heartstopper
Netflix released a trailer this week for the upcoming series Heartstopper, based on the graphic novel series by Alice Oseman. "Heartstopper is a show that celebrates individuality, promotes acceptance and above all puts a smile on your face," See-Saw Films executive producer Patrick Walters said in a statement. "This cast does exactly that, bringing heart, humor and complexity to their roles." This eight-part series drops on April 22nd.
Exactly Who is Moon Knight?
Disney+ is about to launch another exciting Marvel Cinematic Universe show: Moon Knight. But who exactly is Moon Knight anyway?