It has come to my attention recently that maybe, just maybe I'm a little long-winded in these, so I'm going to try to have a slightly smaller selection of links to click and new releases to peruse from now on: just the ones I'm most excited about!
Today, I wanted to highlight the Forcibly Displaced People Network. They help LGBTIQ+ people around the world who are fleeing danger, including in Ukraine right now. You can find out more at their donation page.
---
Riot Recommendation
Now that my Read Harder: Queer Edition mini series is over, I'd like to start doing good old fashioned queer book recommendations in this spot! So here's a recent favorite of mine.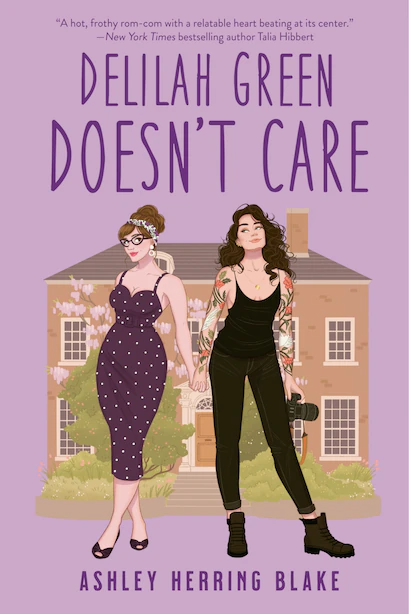 Ashley Herring Blake's sapphic YA books, How to Make a Wish and Girl Made of Stars, were both 5 star reads for me and instant favorites. I've heard only great things about her middle grade novels, and I look forward to reading them soon. So when I heard that she had an adult F/F romance coming out this year, I was eager to see if it could live up to my love for her YA titles.
I haven't read a ton of romance novels, but the Brown Sisters series by Talia Hibbert has taught me that I can adore them — even with straight main characters! While their styles are different, Blake's and Hibbert's romances scratched the same itch for me. They both have multifaceted main characters surrounded by three dimensional supporting characters who feel like their lives continue when they walk off the page.
While this is a love story between Claire and Delilah, filled with tension and banter and great chemistry, it's just as much about Delilah's fractured and complicated relationship with her stepsister, Astrid. When Delilah's father died when she was a kid, she felt like an unwelcome intrusion in her perfect stepsister's and controlling stepmother's lives. Once Delilah left for New York, they stopped having even their usual adversarial relationship, until Astrid hires Delilah as her wedding photographer, and she reluctantly returns to her hometown.
This was a book that kept me up reading, which is rare for me! It's compulsively readable and has two main characters I fell in love with. I can't wait to read the sequel! (The title of which is kind of a spoiler for Delilah Green, so avoid it if you can until you finish this one.)
All the Links Fit to Click
LGBTQ Book Riot Posts
New Releases This Week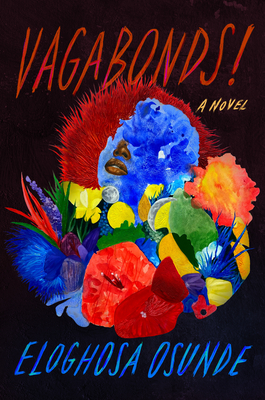 Vagabonds! by Eloghosa Osunde (Queer Fiction)
Buckle in for an experimental and surprising read in Vagabonds! It follows a cast of queer characters in Lagos, each with their own story. It blends together realism and myth, and soon connections begin to emerge between the narratives, taking this from a short story collection to an unconventional novel.
It was reviewed at the New York Times, and Eloghosa Osunde was interviewed about it at Elle and Them.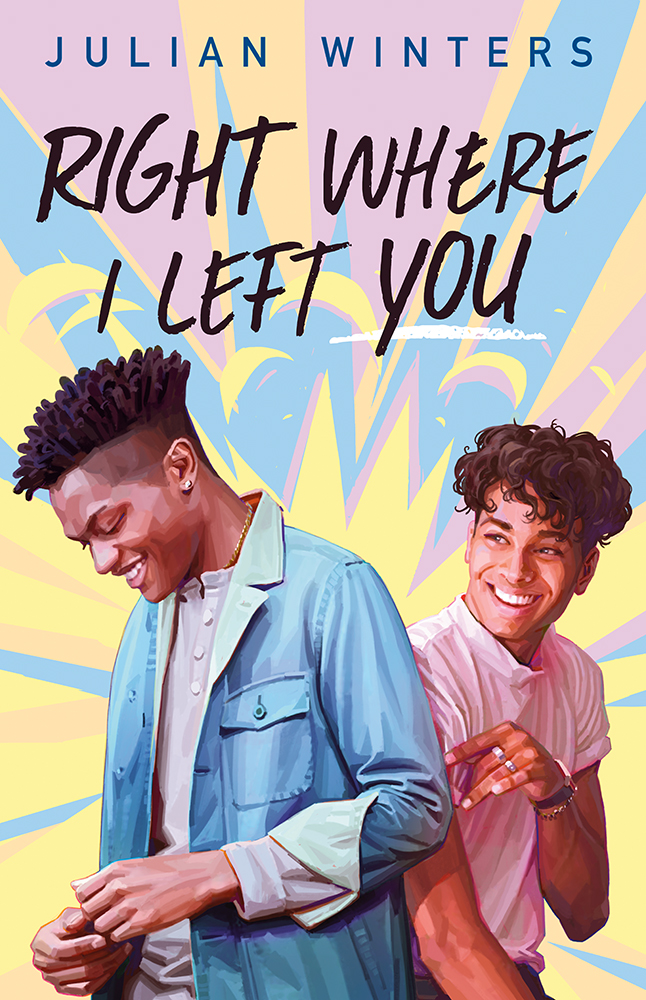 I still haven't recovered from this cover. It's such a celebration of queer Black joy, which has only recently been featured in mainstream publishing. This is a "geeky best friends-to lovers romance" that has been one of the most anticipated queer releases of the year.
Secret Identity by Alex Segura (Queer Historical Mystery)
Exclusive by Melissa Brayden (F/F Romance)
Her Duchess to Desire by Jane Walsh (F/F Historical Romance)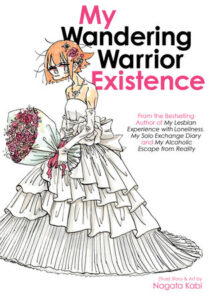 We Are Little Feminists: Families by Archaa Shrivastav (LGBTQ Board Book)
My Wandering Warrior Existence by Nagata Kabi (Lesbian Manga Memoir)
Cane Fire by Shani Mootoo (Queer Poetry)
Prelude by Brynne Rebele-Henry (Lesbian Poetry)
Queer Fire: Liberation and Abolition edited by Marquis Bey and Jesse A. Goldberg (Queer Nonfiction)
Outrageous!: The Story of Section 28 and Britain's Battle for LGBT Education by Paul Baker (Queer Nonfiction)
Don't forget you can get three free audiobooks at Audiobooks.com with a free trial!
---
That's it for me this week! Until next time, you can find me at my bi and lesbian book blog, the Lesbrary, as well as on Twitter @danikaellis. You can also hear me on All the Books or you can read my Book Riot posts.
Happy reading!
Danika