Happy Tuesday, book lovers! I hope your week has been off to a good start, despite the loss of an hour for many of us. After a brief false spring, it was super cold and gross in Maine this weekend, so I spent it curled up with lots of great upcoming books, one of which I will tell you about below! (SPOILER: I loved it!)
But first, today's books! Of course I want to get so many of today's new releases, including Vagabonds! by Eloghosa Osunde, Peach Blossom Spring by Melissa Fu, In the Margins: On the Pleasures of Reading and Writing by Elena Ferrante and Ann Goldstein (translator), and The Kaiju Preservation Society by John Scalzi.
For this week's episode of All the Books! Tirzah and I discussed The Cartographers, The Last Laugh, Secret Identity, and more. And now, it's time for everyone's favorite game show: AHHHHHH MY TBR! Here are today's contestants: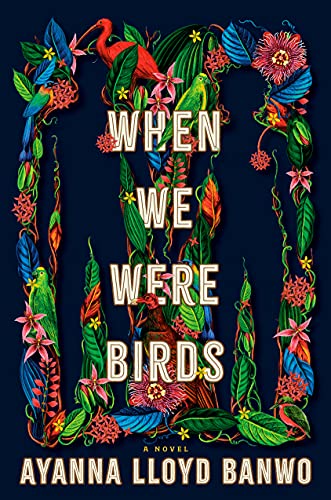 If you love books with magical writing, then this should go to the top of your TBR! It's a hauntingly beautiful story of a young woman who has a supernatural ability surrounding the souls of the dead and a gravedigger. Their fates are intertwined when they meet in the cemetery. I would say this has more atmosphere and gorgeous prose than action, but it's also a powerfully compelling story of loss and fate. (CW for illness and death of a loved one, violence and murder, child abuse.)
Backlist bump: How the One-Armed Sister Sweeps Her House by Cherie Jones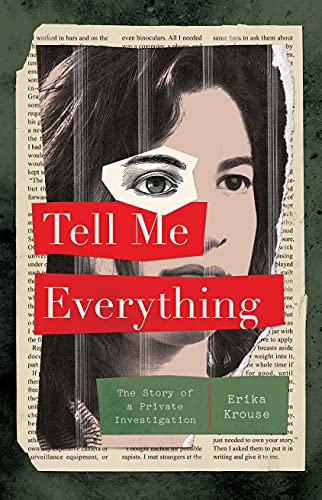 And this is a remarkable memoir-slash-true crime book. Krause worked as an investigator, looking into cases for lawyers. When she was assigned the case of a sexual assault of a college student, she took the job despite her personal experience with sexual violence. Over the next five years, her life was consumed with the investigation and trying to keep it from overwhelming her. This is a fascinating and honest account of Krouse's world and the horrifyingly few cases involving sexual assault that end with justice. (CW for sexual assault, trauma, and violence.)
Backlist bump: Two Truths and a Lie: A Murder, a Private Investigator, and Her Search for Justice by Ellen McGarrahan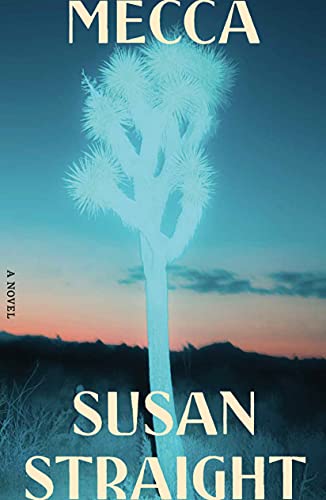 Mecca by Susan Straight
And last, but not least, this incredible new novel from one of today's most amazing writers. Straight is a National Book Award-nominated author, but I feel like she still gets very little recognition. This novel is set to make her a household name: it's a devastatingly amazing story of a crime and the aftermath, and how it affects the characters for decades to come. It's set against the background of race, family, and history in California. It's a brutally honest read, but Straight's storytelling is a marvel. (CW for racism, violence, sexual assault, police violence, and death.)
Backlist bump: In the Country of Women: A Memoir by Susan Straight
Don't forget you can get three free audiobooks at Audiobooks.com with a free trial!
On your mark…get set…add to your TBR!
This book is an action-packed delight, from beginning to end! Billie, Mary Alice, Helen, and Natalie are the Sphinxes, the first-ever all-women team of elite assassins trained by the Museum. The Museum is a secret organization working outside the law, tracking down criminals and killing them. They started out as Nazi hunters, but have branched out to drug lords, sex traffickers, etc. They recruited the women when they were just out of school and turned them into deadly human weapons.
When the book starts, the four women, who are now all in their sixties, are supposed to be celebrating their retirement. After four decades, they're hanging up their weapons. They're even been given a trip aboard a luxury cruise liner by the Museum's directors. That's where it all starts to go wrong, when one of them discovers an assassin on board who has been sent to kill them. But who would want them dead now that they're done killing and why? It's up to the women to use their various talents and pull one last job to figure it out.
Think Killing Eve set in Eve's twilight years. This book has tons of action, snappy dialogue, and lots of flashbacks to older assignments. And it is never patronizing to its main characters. Do they have hot flashes? Yes. Can they still kill someone twice their size with a necklace or a knitting needle in a matter of seconds? You bet. The reason the women are so good at their jobs is because society underestimates women, and now that they're old, they're also practically invisible. They use it to their advantage, which makes for a lot of great capers, and a heck of an ending. (CW for sexism, sexual assault, mention of an off-page dog death, and lots and lots of violence and murder.)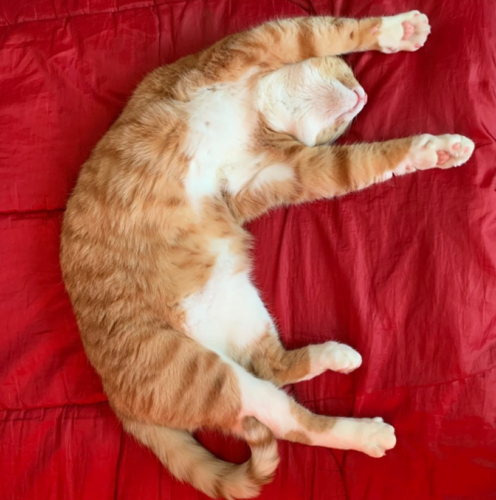 This week: I'm currently reading The Impossible Us by Sarah Lotz and Survive the Dome by Kosoko Jackson. Outside of books, I finished all twelve seasons of The Big Bang Theory and am deciding what I want to watch next. I think I'm going to check out Somebody Somewhere. And in music: the song stuck in my head is Give a Little Love by Noah and the Whale. And as promised, here is a cat picture: I like to imagine that Farrokh is making the letter 'F'. But not for his name, probably for the curse word, because he's a naughty monkey.
---
Thank you, as always, for joining me each week as I rave about books! I am wishing the best for all of you in whatever situation you find yourself in now. And yay, books! – XO, Liberty ❤️