Sponsored by Penguin Teen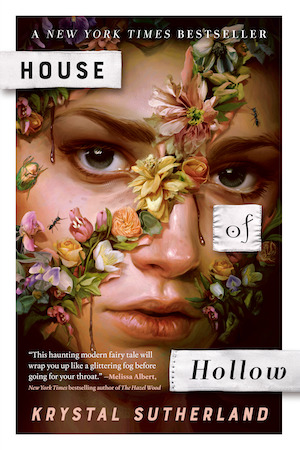 Darkly seductive, this twisty modern-day fairy tale by critically acclaimed author Krystal Sutherland is a gripping, terrifying journey where three sisters discover they are not all that they seem. Now in paperback.
Iris Hollow and her two older sisters are unquestionably strange. As children, they disappeared on a Scottish city street only to return a month later with no memory of what had happened to them or where they'd been. More troubling, their appearance began to change: their blue eyes now black, their dark hair now white. As they brush against the supernatural, Iris quickly realizes that the story she's been told about their past is unraveling and the world that returned them seemingly unharmed ten years ago might just be calling them back again.