Sponsored by Wednesday Books.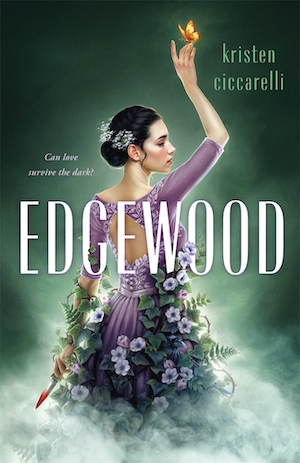 Haunting and romantic, Kristen Ciccarelli's Edgewood is an exciting novel from a bold, unforgettable voice in fantasy. When her grandfather disappears, leaving only a mysterious orb in his wake, the stories Emeline has always scoffed at suddenly seem less foolish. She enters the forest she has spent years trying to escape, only to have Hawthorne Fell, a handsome and brooding tithe collector, try to dissuade her from searching…
Welcome to Read This Book, a newsletter where I recommend one book that should absolutely be put at the top of your TBR pile. Recommended books will vary across genre and age category and include shiny new books, older books you may have missed, and some classics I suggest finally getting around to. Make space for another pile of books on your floor because here we go!
Today's pick is a speculative fiction novella that was so good, it could easily be read in a single sitting.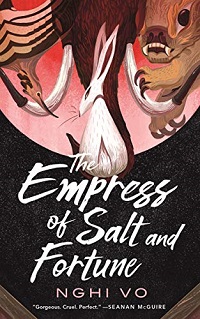 I'll admit, when I started this book I had no idea what was going on. Reading it is like putting together a complicated puzzle without knowing what the final image is supposed to be. Partway through it starts to show itself a bit before presenting surprise after surprise. How this author fit so much in such a compact book is a magic of its own.
The book begins by introducing Chih and their companion, a neixin named Almost Brilliant who is also a talking bird. Chih is a Cleric from the Singing Hills Abbey and as such, they are a historian of sorts. They travel to a home on Lake Scarlet where they meet an elderly woman named Rabbit. Rabbit was the handmaiden of the Empress, and The Empress of Salt and Fortune is this Empress's story, as told by her former handmaiden to the cleric Chih.
Each chapter begins with careful descriptions of a few objects, written with the words of someone cataloging the items. The someone, of course, is Chih. Rabbit then tells Chih the deeper meanings and stories of the sometimes seemingly benign objects they are documenting. Together, the objects reflect the tale of the Empress's rise to power, starting with her being sent from the frosty north to the south, to marry the Emperor and bear him a child. Because she was foreign, she was not really accepted by the royal court and her handmaiden, Rabbit, was the closest person to her. The Empress eventually becomes known for her adoration of fortune tellers and mystics, often having them to the palace. After she has a child for the emperor, she is sent into exile and Rabbit with her. It's when she is in exile that her real cleverness and power is proven.
Don't forget you can get three free audiobooks at Audiobooks.com with a free trial!
---
That's it for now, book-lovers!
Patricia
Find me on Book Riot, the All the Books podcast, and Twitter.
Find more books by subscribing to Book Riot Newsletters.