Sponsored by Berkley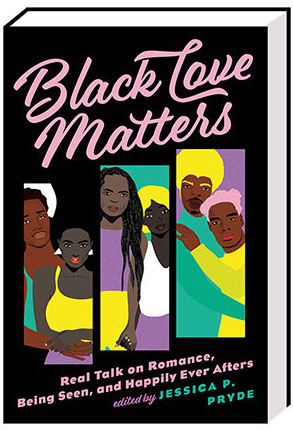 tk
Toni Morrison's Novel The Bluest Eye Off the Banned List in St Louis Schools
Toni Morrison's The Bluest Eye will once again be available to high school students in a district in St Louis, Missouri, after the Wentzville school board reversed its decision to ban the book. Challenges against two other books have been withdrawn as well. The American Civil Liberties Union sued the district for the removal of books on behalf of two students. Now ACLU official Anthony Rothert says he welcomes the news, but warns that books remain suppressed. "Wentzville's policies still make it easy for any community member to force any book from the shelves even when they shamelessly target books by and about communities of color, LGBTQ people and other marginalized groups," said Rothert. "Access to The Bluest Eye was taken from students for three months just because a community member did not think they should have access to Toni Morrison's story."
Beth O'Leary's The Flatshare to be Adapted for Paramount+
Paramount+ has greenlit a series adaptation of Beth O'Leary's novel The Flatshare. The series, which will just be called Flatshare, stars Jessica Brown Findlay (Downton Abbey, Brave New World) and Anthony Welsh (The Great), and is part of Paramount+'s plan to launch 50 international scripted shows in 2022. Bart Edwards, Shaq B Grant, Shaniqua Okwok and Jonah Hauer-King will also star.
Shawanda Williams Launches Black Odyssey Media
Author, producer, and literary agent Shawanda Williams has announced the launch of Black Odyssey Media, a new publishing venture dedicated to books focused on the Black experience. The publishing company will specifically focus on works that can be adapted for film or television. Black Odyssey's inaugural titles are planned to debut in summer 2023. The initial list includes titles such as American Gunner by Eddy Clark with D. Andrea Whitfield; Women Cry in the Dark, Too by J.L. Blalock; and The Accidental Queen by L.R. Jackson. "The duality of being an author and having served the market as a literary agent for nearly nine years has allowed me to assess the industry from a unique vantage point," said Williams in a statement. "With the vital support of our new partners, I hope that Black Odyssey can… usher in more diverse voices to cater to an underserved market."
Books for Understanding Russia's Invasion of Ukraine
Here's a reading list to better understand Russia's attack on Ukraine, from examinations of past conflicts to more current events.