Sponsored by Carina Adores – For Readers Who Love Love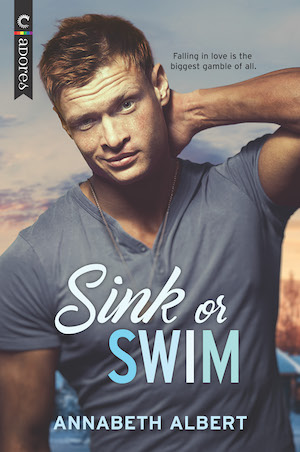 Navy chief Calder loves to win big. His latest score? A remote mountain cabin. But Calder's luck abruptly turns when a freak injury and a freakier snowstorm leave him stranded in the cabin with a silver fox caring for two young girls. Felix is on a losing streak, and his ex-husband risking the cabin in a reckless bet with a handsome stranger is the latest in a series of misfortunes. Trapped in the cabin, the four of them slip easily into the rhythms of a family. But what happens when the ice melts?
Hey y'all, welcome to the Kissing Books newsletter. I hope your spirit is doing well. I'm PN Hinton, your guide through the roller coaster of a ride that the world of romance can be. If it is your first time here, welcome and if you're a regular reader, welcome back.
I really need the Texas weather to pick a lane and maintain it for longer than a week. The other day, it was what one might call a balmy 83 outside. Then two days later, Alexa informed us we had a Winter Advisory in effect and there was a two-hour school delay. Don't get me wrong, I'm not necessarily against cold weather, especially since it is winter. I just want to not have to constantly flip my thermostat from "Cold" to "Heat" and back again.
In "What's on my Shelves", I finished Black Love Matters, I'm still reading I'm (So) Not Over You, and I started One True Loves. And on the opposite side of the spectrum, one thing currently bringing me joy are the new additions to the Shudder movie library. As mentioned before, I'm a huge fan of that genre as well and am reliving my younger years by watching some of my favorite movies growing up.
Romance Reflection:
One thing that seems to constantly come up in Romancelandia are book covers. There is the constant back and forth between real people versus illustrated. As I've said before, I don't have a dog in that race since I genuinely don't mind one over the other. However, I do not like the combination of the two.
There has also recently been pushback against men's bare chests on covers, which again I could take or leave. I will say though that if there can be books out there with scantily clad women, across multiple genres, then people can deal with a few 'mitties' every now and then. Also, if I don't care what my friends and family think about what I'm reading, why would I care about complete and total strangers?
But there is one trend that really does bother me and that is the obliteration, partial or otherwise, of faces.
In looking at some cover reveals, I've seen more than a few with the faces cut off. Like you only see the faces from the noses down. I noticed this was with the upcoming Beverly Jenkins book, which I side-eyed the heck out of because it seems really intentional and a bad choice for such a prolific Black author. I thought I also saw this same set-up on an upcoming Eva Leigh book, but it appears that the full faces of both MCs may be displayed there.
Still, I don't like how it's cut off and that would be the case even if it wasn't a novel by Ms. Bev. Admittedly, this could be because I'm a sucker for a beautiful pair of eyes and can't see them when covers are like that. But it is still unsettling, to say the least… Although, it doesn't scare me as much as the illustrated covers with absolutely no features because that's another hard no for me. Again, I watch too much horror to be okay with that. Which isn't to say I won't read books like that, but I won't like the covers.
To me, cutting off the face, either partially or completely seems wrong. Like, it moves to looking at people like objects rather than people since you can't focus on their faces. Objectification is something we always argue against, as we should. That's likely why I have such strong feelings about it. We need to see a face so we see a person and can make that connection. Yes, they're fictional, but they deserve faces.
All of this is to say, illustrated or real people, show me their faces.
Book Riot Romance:
Jess compiled a list of some Queer Black Romances that should definitely/probably be on everybody's TBR list.
Don't forget to check out our limited edition Wordle-inspired merchandise! I only just recently got into it and am a bit mad at myself for not jumping on it sooner.
Around the Web in Romance:
I enjoyed reading about some of the romance novels that made an impact on author Denise Williams.
If Fantasy Romance is your catnip, be sure to pick up some of the books listed here.
And here's a list from Audible from some of the best romances from Black authors. Please note that while all the authors are Black, not all the books showcase Black Love.
New Releases:
Here are some of the new releases that were shown to be hitting the shelves this week, as of the writing of this newsletter.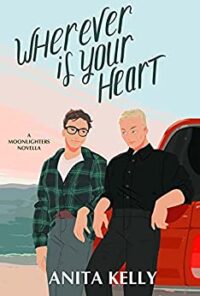 Indiscretion by B. Love (3/1)
Stages by Lamar Neal (3/1)
Sapphire Sunset by C. Travis Rice (3/1)
The Love List by Naima Simone (3/1)
Lured by the Dusk by Angela J. Ford (3/1)
Wherever Is Your Heart by Anita Kelly (3/1)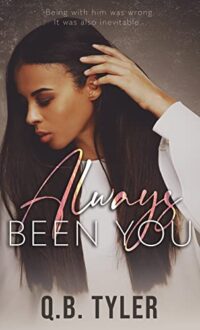 A Lady's Finder by Edie Cay (3/1)
A Brush With Love by Mazey Eddings (3/1)
Taste You by Lula White (3/2)
A Roadie's Guide to Boyfriends by Ian M. Keller (3/2)
Always Been You by Q.B. Tyler (3/3)
Sevyn by Keta Kendric (3/3)
---
And that's all I have for you. I'll see you in March (sorry couldn't resist that tiny Dad joke) with another round-up of romance reflections, news, and recommendations. If you're not following me on Twitter already I can be found under @Pscribe801. Stay healthy and hydrated and I'll see y'all Thursday. Happy reading!