Sponsored by A Little Closer to Home from best-selling author Ginger Zee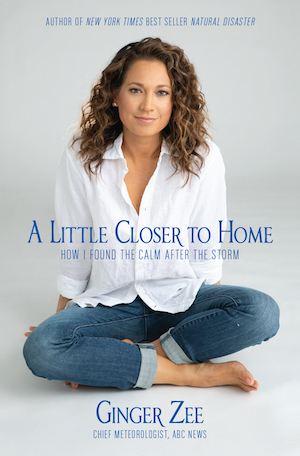 tk
Mosul's University Library Reopens
The university library in Mosul, which describes itself as lighthouse of knowledge," is "once again burning bright." The library has opened its doors again, after being ransacked and bombarded by missiles during the Islamic State occupation of the city. An estimated 8,000 to 10,000 books and manuscripts were destroyed in the bombing. On February 19th, the library reopened with financial support from Germany and book donations from around the world. "This is an extraordinary moment in the history of our city," said Dr Sayf Al Ashqar, the university's secretary general of libraries. "The library's reopening is not just important to the students – but to all of us who lived through that terrible time. It is a symbol of new beginning and we would like to thank everyone who made it possible."
Arthur Creators Talk Hopes for Feature Film with John Legend
This week, the television series Arthur, based on the books created by Marc Brown, premiered its final episode. Now, Marc Brown and executive producer Carol Greenwald are talking about their hopes for the franchise's future. In response to the fact that adult Arthur fans have frequently compared the character of Arthur to singer John Legend, Brown teased that a collaboration could be in the future. Brown said, "My son Tolon has been a producer on the show almost since it started… and he had this idea several years ago about wouldn't it be interesting to do a live-action version of Arthur. I couldn't wrap my head around it completely, but it's an intriguing thought. There might be a feature film in the works soon, too, about Arthur. I'm so excited… The subject matter is very timely, and maybe there is even a really interesting person involved… I mean, if I could pick one person I would love to be a part of this project, it might be John Legend."
Ravi Patel Joins Cast of Harold and the Purple Crayon
Ravi Patel is set to join Sony Pictures' live-action adaptation of Harold and the Purple Crayon, starring Zachary Levi, Lil Rel Howery, and Zooey Deschanel. Patel recently starred in the docuseries Ravi Patel's Pursuit of Happiness for HBO Max and Bhaag Beanie Bhaag for Netflix. David Guion and Michael Handelman wrote the screenplay for Harold and the Purple Crayon, based on Crockett Johnson's 1955 best-selling children's book of the same name. John Davis is producing the film through Davis Entertainment.
Oklahoma Attorney General Drops Obscenity Investigation of Books
51 books brought to the attention of Oklahoma's Attorney General are no longer under investigation by that office.