Sponsored by Amazon Publishing.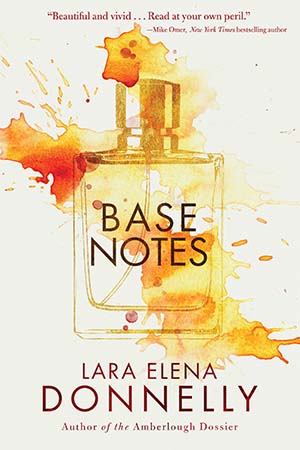 Perfumer Vic Fowler has developed a delicate art that has proved to be very lucrative. Vic creates bespoke scents that evoke immersive memories—memories that could even be worth killing for… When a former client with deep pockets offers Vic an opportunity to expand the enterprise, the money is too good to turn down. But the job is too intricate—and too dangerous—to attempt alone. Luckily, in New York City, everyone needs a side hustle and manipulating fellow artists into acting as accomplices proves simple for Vic. But as relationships become more complicated, Vic's careful plans start to unravel.
Hi mystery fans! I've got plenty of articles, podcasts, news, and even something to watch to hopefully keep you and your mystery loving heart entertained.
From Book Riot and Around The Internet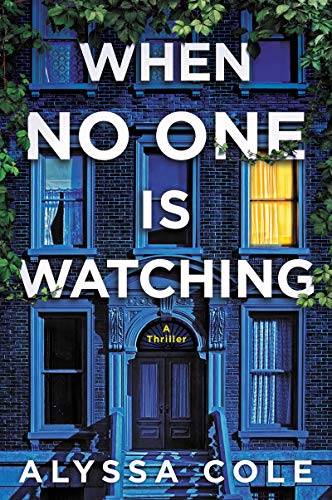 14 Best Social Thrillers That Will Change the Way You See the World
The Most Successful Book Thief in American History
Crime That Strikes a Chord: Musical Mysteries
Hey YA: She Might Have Pulled Off Minor Identity Theft
All the Books!: Patricia and Liberty chat new releases including The Verifiers by Jane Pek and Scoundrel: How a Convicted Murderer Persuaded the Women Who Loved Him, the Conservative Establishment, and the Courts to Set Him Free by Sarah Weinman.
Roselyn Sanchez & Eric Winter Ink Producing Deal With Kapital, Set 'HSI: Puerto Rico' Drama At CBS: "Additionally, the companies have optioned the book White Smoke by New York Times bestselling author Tiffany D Jackson for TV development." EEP!
Hillary Clinton producing movie adaptation of her State of Terror thriller novel
Good Morning America's Buzz pick: All Her Little Secrets by Wanda M. Morris
Angie Thomas, Jason Mott, and more recommend books by other Black authors
Fun: Alex Segura created a "what's your superhero name" for his upcoming Secret Identity mystery.
5 books not to miss: Stephanie Wrobel's twisted 'This Might Hurt,' new Lucy Foley mystery
Partners in crime: Dolly Parton and James Patterson team up for Run, Rose, Run novel and album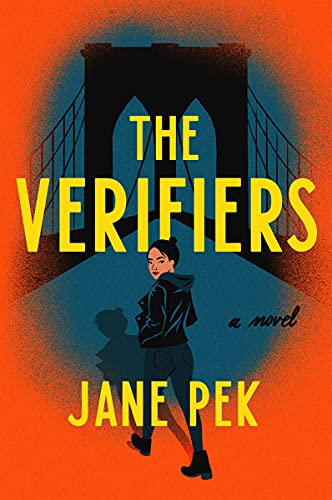 Kenneth Branagh's "Death on the Nile" forgets Agatha Christie was a master of the murder mystery
Valerie Wilson Wesley on Crime Fiction's Pioneering Women of Color
Crime Writers of Color podcast: Akwaaba! Yasmin Angoe–Her Name is Knight
Make sure to get your own Read Harder Book Journal from Book Riot to track your reading for the year!
Watch Now
The Girl Before on HBO Max: If you're looking for psychological suspense with minimalist architecture, The Girl Before by J.P. Delaney (pseudonym of Tony Strong) was adapted into a 4 part series for HBO Max and BBC One. It stars Gugu Mbatha-Raw, David Oyelowo, Jessica Plummer, and an extreme minimalist house. And you can watch the trailer here.
Recent Interests That May Also Interest You + My Reading Life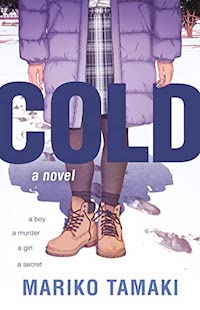 Reading: Cold by Mariko Tamaki

Streaming: Because new seasons are coming, I'm rewatching Starstruck and Barry on HBO Max—both very funny in wildly different ways.

Laughing: Archibald darling

Helping: How To Fight Book Bans and Challenges: An Anti-Censorship Tool Kit / Resources for Transgender Youth In Texas, including how to become an advocate.

Upcoming: I can't wait for this middle grade spy novel coming out this fall! Undercover Latina by Aya de León
Don't forget you can get three free audiobooks at Audiobooks.com with a free trial!
---
Browse all the books recommended in Unusual Suspects previous newsletters on this shelf. See upcoming 2022 releases. Check out this Unusual Suspects Pinterest board and get Tailored Book Recommendations!
Until next time, keep investigating! In the meantime, come talk books with me on Twitter, Instagram, Goodreads, and Litsy–you can find me under Jamie Canavés.
If a mystery fan forwarded this newsletter to you and you'd like your very own, you can sign up here.