Sponsored by Bookshop.org's sweeps: you could win FREE BOOKS FOR LIFE!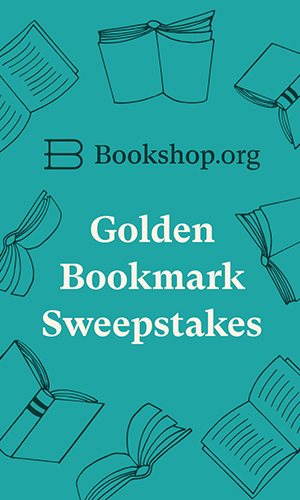 tk
John Oliver Addresses Debate Over Teaching Critical Race Theory in Schools
On Sunday, John Oliver's Last Week Tonight returned for its ninth season premiere. The episode focused on the debate over teaching critical race theory in schools. "When it comes to CRT, think of it like Rihanna's pregnancy: Even if you think it has nothing to do with you, believe me, you're going to be hearing a lot about it this year," Oliver said. The host went on to note that while teachers are trying to find ways to discuss race in school, "the panic over CRT threatens to shut those conversations down." Oliver noted that as of June 2021, 37 states have taken steps to restrict the teaching of critical race theory in schools or limit how teachers can talk about racism in classrooms. Oliver ended the episode by saying, "The debate around critical race theory is both very loud and very, very dumb, but unfortunately it is important to engage with it because if we don't, the end point that we are heading toward is that honest discussions of race will be shut out of public schools." You can watch the full episode on HBO.
Some Banned Queer Books See A Sales Bump While Others Start to Disappear
Many of the queer books currently at the center of the book banning debate are seeing a boost in sales. For instance, George M. Johnson's young adult memoir All Boys Aren't Blue is once again a New York Times bestseller for the first time since its publication nearly two years ago. But while banned book lists are driving sales for some authors, others say challenges and bans simply make their titles quietly disappear. "People were seeing me on list after list and congratulating me and being like, 'Oh, my God, you must be so happy. This must be such a badge of honor. Your sales must be so great,'" said Mark Oshiro, author the currently-challenged queer fantasy novel Each of Us a Desert. "That's not how it actually works." Banned books don't immediately translate to book sales and popularity for the majority of authors. Since Oshiro's book was included in a list of 850 books to be pulled from Texas schools, the author has had multiple teachers cancel class visits, which leads to an immediate and significant loss of income. 
Britney Spears to Write Tell-All Book in $15 Million Deal
Britney Spears has signed a tell-all book deal with Simon and Schuster. The book deal is said to be worth as much as $15 million. Since Spears' conservatorship ended in November 2021, the pop star has dropped hints that she would be interested in writing a tell-all book. Spears previously posted on Instagram, "It's no secret that I've been through it in the past… so I might have to do things a little differently from now on!!! Lord have mercy on my family's souls if I ever do an interview!!!"
The Strange History of the Oddest Title of the Year
While there are many literary prizes out there, The Bookseller/Diagram Prize for Oddest Title of the Year might be one of the most unusual. Since 1978, the Diagram Prize has been given out to the oddest book title of the year. Here's a brief look at the prize with interviews of winners from 2021 and 2020.