Sponsored by The Rake, a brand new dark romance by Wall Street Journal author L.J. Shen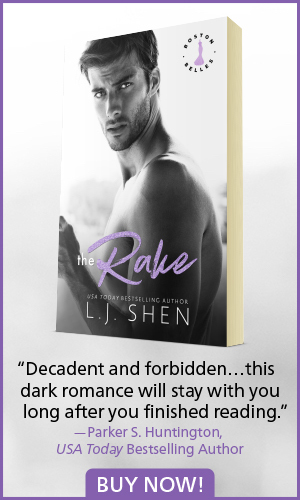 A standalone, dark romance about a woman who decides to have a baby with a mysterious, decadent acquaintance. But what starts as a modern-family arrangement soon turns into a web of passion, lies and betrayal.
An enemies-to-lovers, dark romance about a dark and decadent bachelor who happens to be a royal, and the very unlikely match he finds in a commoner.
A dark romance with twists you will not see coming. Devon Whitehall is the ultimate alpha-male.