Sponsored by Nightfire, publisher of ECHO by Thomas Olde Heuvelt.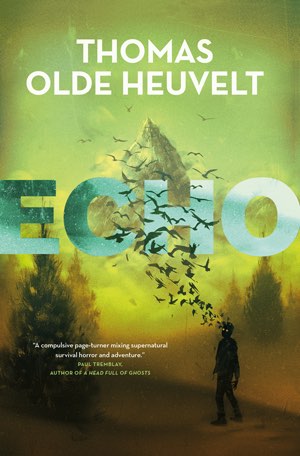 From international bestselling sensation Thomas Olde Heuvelt comes Echo, a thrilling descent into madness and obsession as one man confronts nature—and something even more ancient and evil answers back. Travel journalist and mountaineer Nick Grevers awakes from a coma to find that his climbing buddy, Augustin, is missing and presumed dead. Nick's own injuries are as extensive as they are horrifying. His face wrapped in bandages and unable to speak, Nick claims amnesia—but he remembers everything. Something is haunting Nick, and something has awakened inside of him– something that endangers the lives of everyone around him.
Hi Book Friends!
It's Thursday, which means somehow another week is drawing to a close and it's time to start looking towards the weekend and our reading goals. My goal for this weekend is to finish up a bunch of books so that by the end of the weekend I can get to 20 books for the year (so far). How many books have you read this year so far? Are you meeting your goals? Exceeding them? Do you hate making book goals? Let me know. I always love to hear.
❤️ Emily
Book Deals and Reveals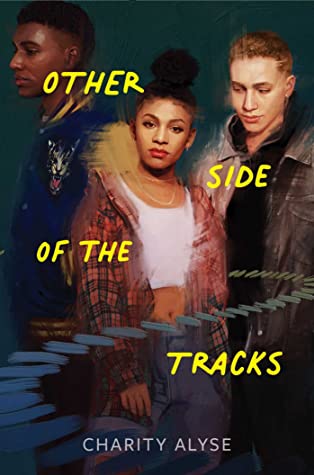 Here's the cover reveal for The Other Side of the Tracks, a debut YA novel from Charity Alyse. The author tweeted, "Daydreamers and activists, both brave and afraid, this is for you!" This one's out on October 25th.
Another cover reveal: this is the cover reveal for Into the Glades, a new middle grade novel from Laura Sebastian. This one is also out on October 25th.
Netflix has released the first trailer for the second season of Bridgerton. This season, which is based on the novel The Viscount Who Loved Me by Julia Quinn, will premiere on March 25th.
Jenna Bush Hager's Read with Jenna Book Club is expanding to a production company in partnership with Universal Studio Group.
Apple TV+ has released its first trailer for Shining Girls, starring Elisabeth Moss. The upcoming series is based on the 2013 sci-fi thriller The Shining Girls by Lauren Beukes.
Candace Bushnell, author of Sex and the City, has just signed an overall deal with Sugar23 for TV, film, and other performing rights.
Amazon studios is developing a small-screen version of the iconic sci-fi franchise Blade Runner, with original director Ridley Scott signed on as executive producer.
Valentine's Day might be over, but these red-hot book recommendations from romance authors? Always in season.
The Cybils, or the Children's and Young Adult Bloggers' Literary Awards, are awarded to children's and YA books in a variety of genres and formats, as voted on by book bloggers. Here are this year's winners!
In celebration of National Library Lover's Day, the Horror Writers Association (HWA), in partnership with United for Libraries, Book Riot, and Booklist, has announced the fourth annual Summer Scares reading list.
Make sure to get your own Read Harder Book Journal from Book Riot to track your reading for the year!
Book Riot Recommends
I'm a Contributing Editor at Book Riot, I write the Today in Books newsletter, and I'm a Bibliologist for Book Riot's Tailored Book Recommendations subscription service. I also have a PhD in English, so I'm basically a doctor of books. Books are my life, in other words, so in this section of the newsletter, let me share with you some upcoming books I'm super excited about. And I think you will be too!
Can't Wait for This One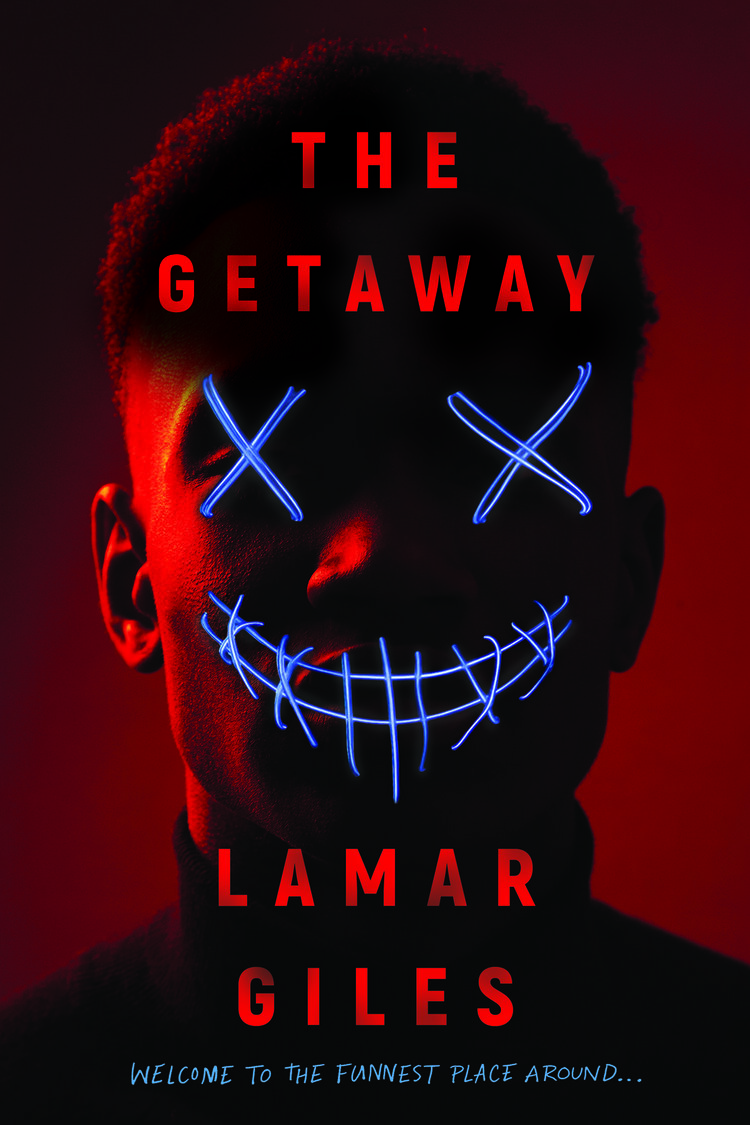 The Getaway by Lamar Giles (Scholastic Press, September 20)
Ohhhhhhh my gosh. I cannot contain my excitement. So the cover reveal for Lamar Giles' newest YA novel has just dropped, and it looks so, so good. I was not even aware this book was coming out until the cover reveal jumped up at me. So I was surprised. Disarmed. Overwhelmed.
Why am I so excited? I truly feel like Lamar Giles' Not So Pure and Simple is one of the most underrated YA novels I've ever read. Like, it is so, so good, and I recommend it to anyone who will listen to me and why aren't more people talking about this book? Now Giles' latest novel is a YA horror situation? This is so up my alley it's like it was written for me. But this isn't all about me. Lamar Giles is one of those authors who I feel like I can trust enough to write well across genres, and I feel confident in recommending him to all sorts of readers. So not only am I excited about this for myself, but I feel pretty sure you should be excited about it too.
Jay is loving his life at Karloff Country, one of the world's most famous resorts. He's got good friends, a great family, and a job he loves, working after school at the property's main theme park. The world outside might not be going so great, but inside the resort, people can escape from their problems. Little does Jay know what's really going on. When the richest and most powerful families arrive and don't leave, employees discover that the resort has been selling shares in an end-of-the-world oasis. As the world ends outside, the most powerful people in the world can remain safe and taken care of. And Jay and the rest of the resort's employees will be the ones to care for them, whether they like it or not.
Don't forget you can get three free audiobooks at Audiobooks.com with a free trial!
Words of Literary Wisdom
I don't have a quote from a book I'm currently reading that I want to share this week, so I thought I'd return to an old favorite.
"I keep thinking about this river somewhere, with the water moving really fast. And these two people in the water, trying to hold onto each other, holding on as hard as they can, but in the end it's just too much. The current's too strong. They've got to let go, drift apart. That's how it is with us. It's a shame, Kath, because we've loved each other all our lives. But in the end, we can't stay together forever."
— Never Let Me Go by Kazuo Ishiguro
What's Up in the Book Community?
My iPhone is constantly telling me I spend too much time staring at my screen, which is honestly so rude. But this means I spend a lot of time scrolling around the online book community: BookTube, Bookstagram, BookTok, BookLinkedIn (JK. That's not a thing… I don't think). You get the idea. Don't have the time, energy, or the will to do all of that yourself? No problem. I got you. In this weekly section of Book Radar, we'll take a look at something cool, interesting, and/or newsy that's going on in the book community.
My favorite thing this week has been watching people on Booktube talk about whether or not books on BookTok are worth the hype. Here are some examples:
What are your opinions on these books? Worth the hype? Why are these the books that are getting all the love? I find viral books fascinating.
And Here's A Cat Picture!
Don't you love it when you recommend a book to a friend and they actually read it? Even better: you recommend a book to a friend, they actually read it, and they send you a picture of their cat sitting with them while they read the book.
When something that miraculous happens to you, you have to share the photo evidence. So with permission, I am sharing with you this picture of Chucky, the beautiful black kitty who's loving the black cat rep in The Last House on Needless Street by Catriona Ward. Thanks for sharing, Ellis! And of course I hope you're loving the book.
That's a wrap on Book Radar for this week. I hope you have a lovely weekend. Stay safe. Stay warm. Read many, many books.
❤️ Emily