Sponsored by The Last Lumenian Book Series.
Lilla must recruit the biggest and most dangerous army in the Seven Galaxies, but the Teryn emperor will not comply unless Lilla earns the blessing of the Teryn Guardian Goddess Laoise whose condition is for Lilla to bring her the mysterious Heart Amulet. Now Lilla is trapped in a strange place with no way out, no idea where to go or how to find the amulet. The only way for Lilla to complete her mission is to uncover the biggest secret of all Teryns. Will she survive discovering the secret of what it means to be a True Teryn?
Happy Tuesday, shipmates! It's Alex, and I've got another round of new releases for you to check out–there's a lot coming out this week! I hope everyone had a great weekend, whether you were looking at Super Owls or not. Stay safe out there, space pirates, and I'll see you on Friday!
Let's make the world a better place, together. Here's somewhere to start: NDN Collective and Jane's Due Process
---
New Releases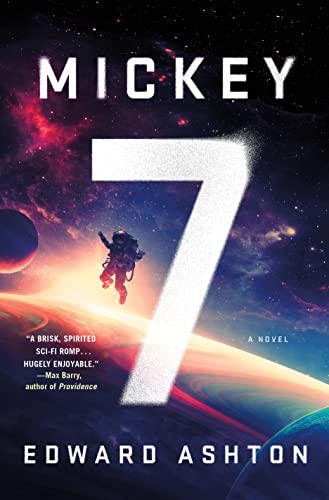 Mickey7 by Edward Ashton
There was only one position available when Mickey joined the colonial expedition, so he took it, since it had to be better than nothing. Now, knowing that it involves going on all of the dangerous, suicidal missions the rest of the crew doesn't want to deal with, he's starting to doubt his choice. Every time he dies, a new body is generated for him, one with most of his memories. When the seventh version of him goes missing on a scouting mission, the crew wastes no time making a Mickey8… but then Mickey7 returns alive and well. And there can be only one iteration of an expendable at a time. The other is destined for the recycler.
Sequel to The Unspoken Name. Two years after escaping into the unknown, Csorwe and Shuthmili have new lives and a new profession: hunting for magical secrets. And they've allowed Tal Charossa to tag along, even. But when an expedition goes wrong and they find themselves hunted by a new enemy, it brings them right back to Belthandros Sethennai. Because the enemy of your enemy is… less of an enemy, perhaps.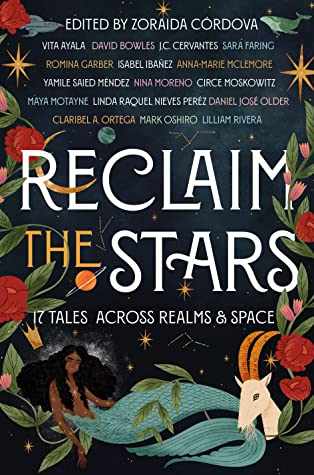 This is an anthology of stories about the Latin American diaspora that ranges from a magical now to a far future, from Earth to other planets to fantastical realms. It features stories by: Vita Ayala, J.C. Cervantes, Zoraida Córdova, Isabel Ibañez, Anna-Marie McLemore, Yamile Saied Méndez, Daniel José Older, Claribel A. Ortega, Mark Oshiro and Lilliam Rivera, and more!
Dark Breakers is a story collection from World Fantasy Award-winning author C.S.E. Cooney that contains five stories, three of which have never before been published. The common thread is the veil between worlds, the gentry, and their crossing into the human realm.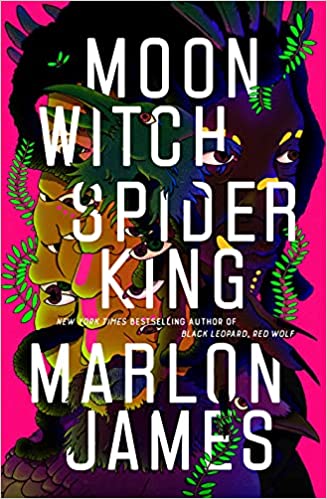 In the previous book, Black Leopard, Red Wolf, Tracker and the Moon Witch Sogolon clashed in a mythical African landscape, brought into opposition by the disappearance of a mysterious boy. Now it's time for Sogolon to tell her story–and that of a century-long feud with the chancellor fo the king.
An ancient trade center named Kithmar is home to many people and each has a unique story to tell. Alys is a petty thief from the slums; when her brother is murdered, she sets out to find his killer and answer the most difficult of questions: why? The deeper she delves into his life, however, the more she learns about herself, and the more she might wish to forget.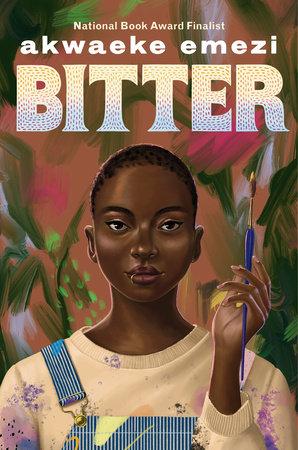 Bitter by Akwaeke Emezi
The city of Lucille is a place divided by many deep injustices, and people are beginning to wake to that and protest it. But Bitter, who has lived her life in foster care, is just happy to have been chosen to attend Eucalyptus, a special arts school where she can focus on her painting. The new friends she's made are interested in the justice movement, while all she wants to do is work on her art and find romance. Can she find a way to take part in the revolution and remain true to herself?
Don't forget you can get three free audiobooks at Audiobooks.com with a free trial!
News and Views
Congratulations to the winners of the 2021 Stabby Awards!
Tor.com reveals Africa Risen, a new anthology of African and Afro-diasporic SFF
Teaser trailer for The Lord of the Rings: The Rings of Power and here's a Vanity Fair article about the series, with a bunch of "first look" pictures
John Williams, Hollywood's Maestro, Looks Beyond Movies
Finding True Love With The Last Unicorn
On Book Riot
Quiz: What Work of Speculative Fiction Should You Read Next?
10 of the Best SFF Standalone Books
Pre-Order-Palooza: 2022 Black SFF to Preorder Now
Register by February 16 to win an audio copy of Our Dark Duet and This Savage Song by V.E. Schwab.
This month you can enter to win a year of tailored book recommendations, a $200 gift card to the Ripped Bodice, and $50 at your favorite indie bookstore.
Don't forget to check out our new line of bookish, Wordle-inspired merch! There are mugs, t-shirts, hoodies, and more. The campaign is temporary, so order yours now!
Make sure to get your own Read Harder Book Journal from Book Riot to track your reading for the year!
---
See you, space pirates. If you'd like to know more about my secret plans to dominate the seas and skies, you can catch me over at my personal site.