Sponsored by OPHELIA AFTER ALL by Racquel Marie, with Fierce Reads.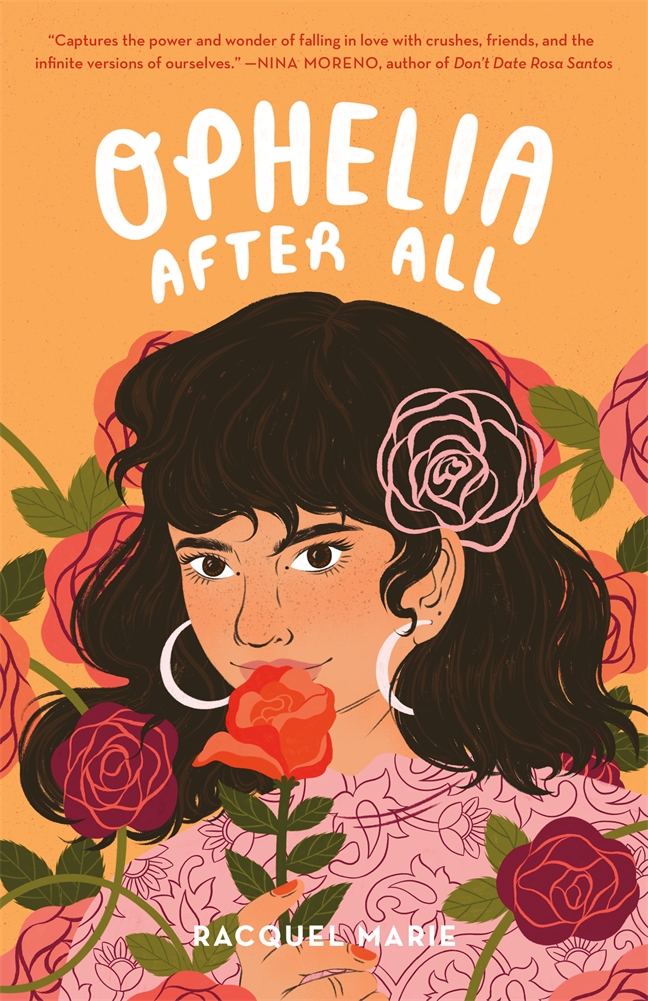 Ophelia Rojas knows what she likes: her best friends, Cuban food, rose-gardening, and boys – way too many boys. Her friends and parents make fun of her endless stream of crushes, but Ophelia is a romantic at heart. So when she finds herself thinking more about cute, quiet Talia Sanchez than the loss of a perfect prom with her ex-boyfriend, seeds of doubt take root in Ophelia's firm image of herself. Ophelia must make a choice between clinging to the fantasy version of herself she's always imagined or upending everyone's expectations to rediscover who she really is, after all.
Hello, friends! I've decided after years of blank walls, I want to put some art up around my bedroom/office (where I spent approximately 80% of my time). But what sort of art? After much deliberating, I ended up buying a Tea Dragon Society print, because I am leaning into the Elementary School Librarian aesthetic I was always meant to have.
As for the charity I want to highlight today, the banning of queer and antiracist books continues (as you'll see in some of the links below) and seems to just be increasing, so I wanted to talk about Out Maine's program Read the Rainbow, which provides Maine schools with LGBTQ-inclusive books. That link will take you to the donation page as well as a form where you can be added to the wait list to receive queer books, if you're a school librarian in Maine!
---
Read Harder: LGBTQ Edition
I'm changing the format a little bit on these, because as much as I'm enjoying making the Read Harder challenge even queerer, I do want to be writing other things in the near future! So here are some mini recs for the next few categories.
10) Read a political thriller by a marginalized author (BIPOC, or LGBTQIA+).
This has been the hardest category for me to crack so far. So I'm including Ace of Spades because for one thing, school politics is still politics, and also because it deals with bigger political/imbalance of power messages. Also, Goldie Vance takes a turn for the 1960s political — but I'll admit those are both stretches.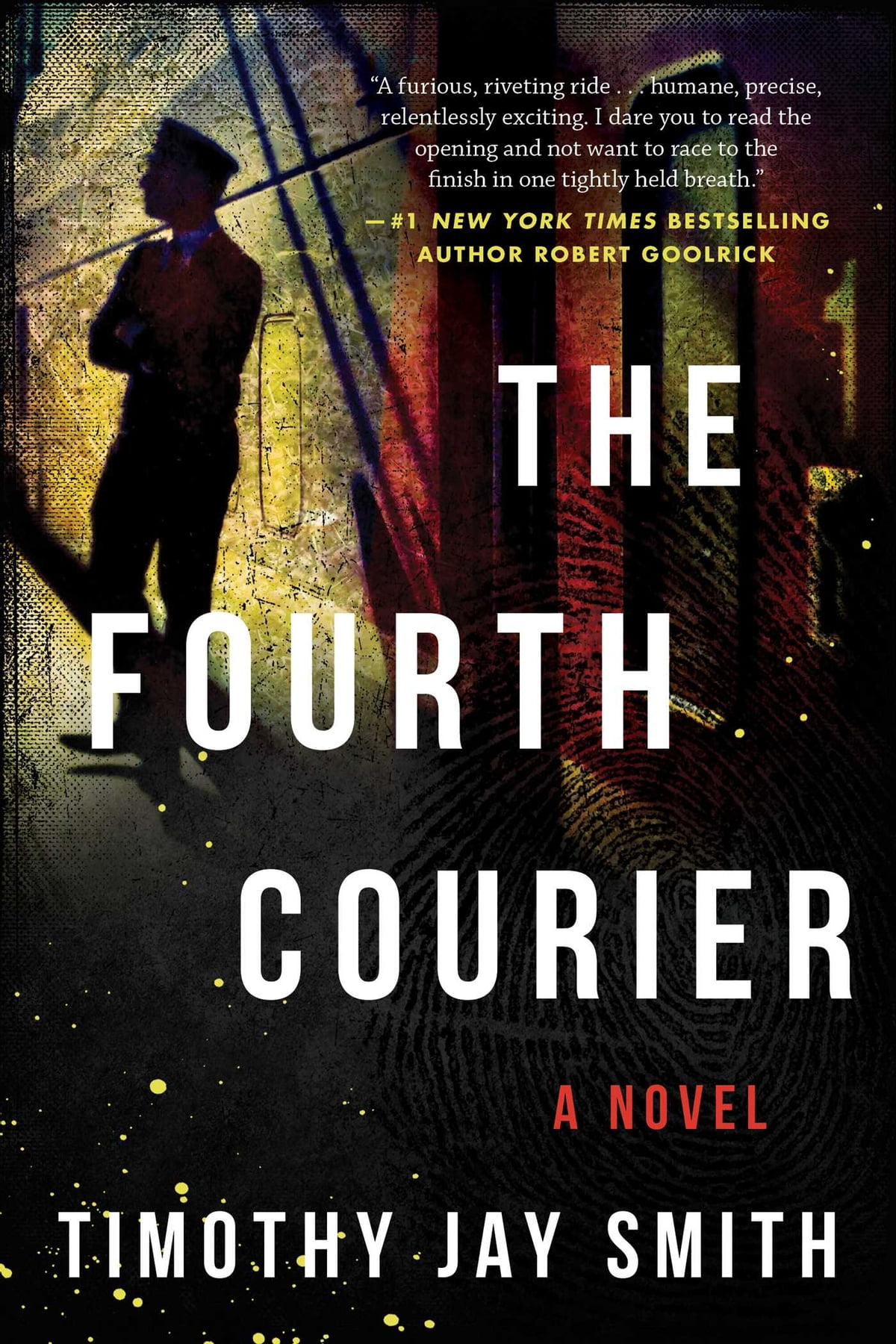 This is set in 1992 Warsaw, Poland. A Russian physicist who designed a portable atomic bomb has just disappeared, and others have been murdered who seem to have connections to the nuclear science. A straight white FBI agent and a gay Black CIA agent team up to try to find the scientist — and the bomb — before it's too late.
More queer political thrillers:
77 by Guillermo Saccomanno, translated by Andrea Labinger
The Red Files by Lee Winter
Ace of Spades by Faridah Àbíké-Íyímídé
Goldie Vance Vol. 1 by Hope Larson and Brittney Williams
11) Read a book with an asexual and/or aromantic main character.
Well this one requires no interpretation!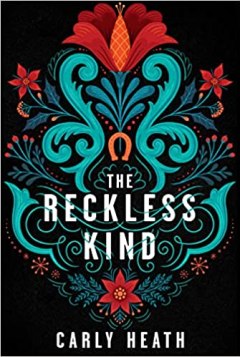 I will yell about this book any time I have an opportunity. It's set in 1904 just outside of Norway, and follows three main characters, all of whom are queer and disabled and/or have mental health issues. (Asta is asexual, and possibly aromantic. Gunnar and Erland are dating.) They become friends through theater, then they become a found family after tragedy. There's a horse race to save the family farm! I love this story to bits. Do look up trigger warnings before diving in, though, especially for ableism and violence/injury.
More asexual and/or aromantic books:
Loveless by Alice Oseman
Not Your Backup by C. B. Lee
Let's Talk About Love by Claire Kann
The Cybernetic Tea Shop by Meredith Katz
12) Read an entire poetry collection.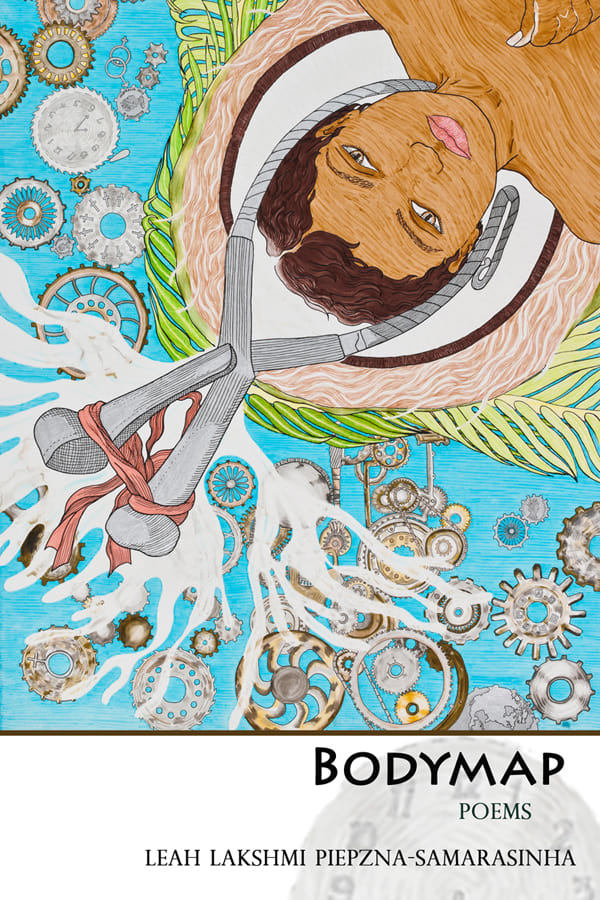 Bodymap by Leah Lakshmi Piepzna-Samarasinha
This is the sort of poetry that punches you in the gut. It's accessible even for a poetry novice (like me), but it's moving, thought-provoking, and passionate. Like all of their books, it discusses race and racism, disability and ableism, politics and everyday life. (I recently also read Care Work and loved that, too.) I highly recommend this one, even if I don't feel qualified to talk about it.
More queer poetry:
The Collected Poems of Audre Lorde
NDN Coping Mechanisms: Notes from the Field by Billy-Ray Belcourt
Even This Page is White by Vivek Shraya
Bestiary by Donika Kelly
13) Read an adventure story by a BIPOC author.
I wasn't sure exactly how to define this one, because there are plenty of sci fi or fantasy adventures, but does that "count" for this category? I decided to go with a few realistic adventures, a couple superhero stories, and a fantasy pirates book.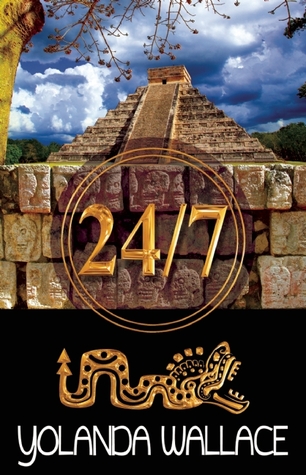 24/7 by Yolanda Wallace
This is part mystery/thriller, part romance, part procedural. Finn is a travel writer who has decided to stay at a lesbian resort. On a layover, she bumps into Luisa, and they spend a memorable hotel room night together. Then they part ways, as Luisa begins her job working for the Mexican Federal Police, trying to break apart a drug cartel. Soon, they find themselves unexpectedly thrown back together as the cartel overruns the resort.
More queer adventure stories by authors of color:
The Athena Protocol by Shamim Sarif
We Could Be Heroes by Mike Chen
Not Your Sidekick by C. B. Lee
The Mermaid, the Witch, and the Sea by Maggie Tokuda-Hall
Make sure to get your own Read Harder Book Journal from Book Riot to track your reading for the year!
All the Links Fit to Click
LGBTQ Book Riot Posts
Don't forget to check out our new line of bookish, Wordle-inspired merch! There are mugs, t-shirts, hoodies, and more. The campaign is temporary, so order yours now!
New Releases This Week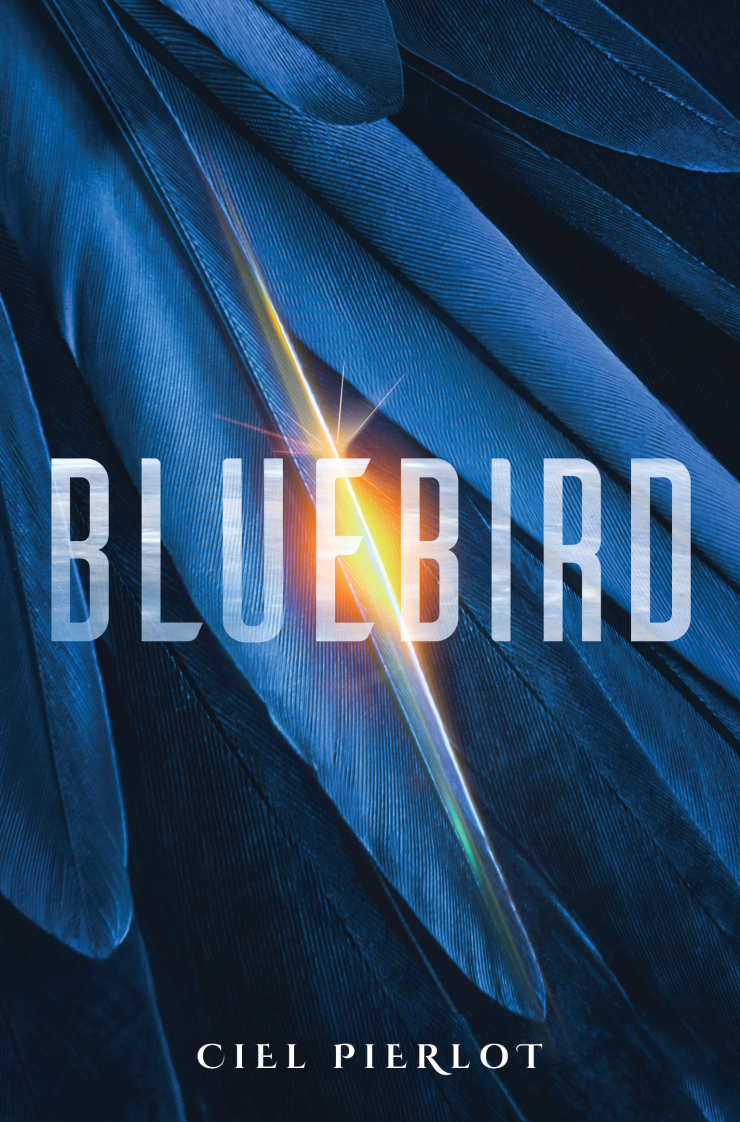 Bluebird by Ciel Pierlot (Lesbian Sci Fi)
Look, there are only two things you need to know about this book. One, the tagline is "Lesbian gunslinger fights spies in space!" Two, the first line is "Arson is easier to commit than people make it out to be."
Okay, you might also want to know that it's a space-opera thriller with found family and a theme of "be gay, do crime!"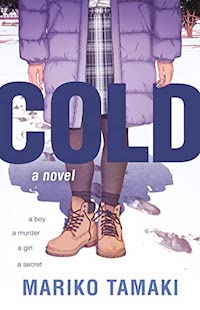 Cold by Mariko Tamaki (Sapphic and Gay YA Mystery)
Todd Mayer is dead to begin with. His body has been found frozen to death in a park, naked except for his gloves. But Todd is still there, his ghost observing the investigation of his demise from a distance. Georgia didn't know Todd, but she can't stop thinking about his death, and she soon finds they're more entwined than she could have imagined. Partly because they were both queer outcasts, but also, as Georgia will discover, because of the circumstances of his untimely death. This is was a quick but absorbing and atmospheric read that left me with an ache in my chest.
Pixels of You by Ananth Hirsh, Yuko Ota, and J.R. Doyle (Sapphic Sci Fi Comic)
Indira and Fawn are both interns at an art gallery, but their disdain for each other's photography results in a public confrontation that leaves both their spots at risk. Their mentor insists that they work together on a project, or they will both have to leave. This is an enemies to friends to romance story about art and what it means to be human. Oh, and did I mention that Fawn is one of the first human-presenting AIs and Indira is cybernetically augmented?
Devil's Chew Toy by Rob Osler (Gay Mystery)
Stud Like Her by Fiona Zedde (F/F Romance)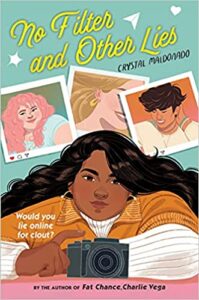 No Filter and Other Lies by Crystal Maldonado (F/F YA Contemporary)
Golden Boys by Phil Stamper (Queer Guys YA Contemporary)
Across a Field of Starlight by Blue Delliquanti (Non-binary YA Sci Fi Graphic Novel)
The Greatest Thing by Sarah Winifred Searle (Sapphic YA Graphic Novel)
Seaside Stranger Vol. 2: Harukaze no Etranger by Kii Kanna (M/M Manga)
How Do We Relationship? Vol. 5 by Tamifull (F/F Manga)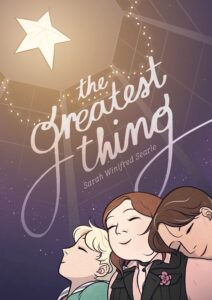 Girl, Transcending: Becoming the Woman I Was Born To Be by AJ Clementine (Trans Woman Memoir)
Overshare: Love, Laughs, Sexuality and Secrets by Rose Ellen Dix and Rosie Spaughton (Memoir) (Paperback Rerelease)
Please Miss: A Heartbreaking Work of Staggering Penis by Grace Lavery (Trans Woman Memoir)
This Monk Wears Heels: Be Who You Are by Kodo Nishimura (Memoir)
A Funny Thing Happened on the Way by Nancy Spain (Lesbian Memoir)
Don't forget you can get three free audiobooks at Audiobooks.com with a free trial!
---
That's it for me this week! Until next time, you can find me at my bi and lesbian book blog, the Lesbrary, as well as on Twitter @danikaellis. You can also hear me on All the Books or you can read my Book Riot posts.
Happy reading!
Danika