Sponsored by HarperCollins Children's Books.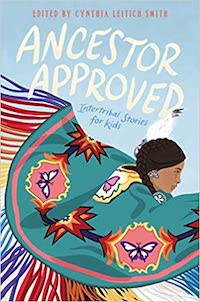 Now in paperback! Sixteen storytellers. One intertribal powwow. In Ancestor Approved, Native kids are the heroes of their own stories. This collection of intersecting stories by both new and veteran Native writers bursts with hope, joy, resilience, the strength of community, and Native pride.
Hey readers! I'm back with another week of new kids' books!
Make sure to get your own Read Harder Book Journal from Book Riot to track your reading for the year!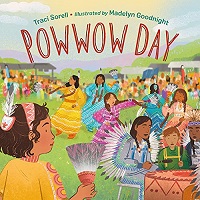 In this picture book, River worries that she may never dance at the powwow again after an illness. But River soon learns about the healing power of her community.
In this lyrical and vibrant picture book about the connections between trees, Britta visits her two favorite apple trees, named Apple and Magnolia. She's convinced they're the best of friends, and when Magnolia's branches begin to droop, Britta wonders if there's anything anyone can do.
In this middle grade novel, Annie's optimistic about her seventh grade play, The King and I. But when she's cast, her happy news leads to whispers from her classmates, who say she was only cast because she's Asian, and Annie becomes determined to prove them wrong.
This inventive middle-grade is told from the points of view of best friends Sam and Asha, as well as the titular Very Best house in Town, Donnybrooke. When Sam gets accepted into a new school, he starts hanging around with Prestyn, who dislikes Asha and refuses to allow her into Donnybrooke.
In this fun middle grade, Ellie's a witch which means she's also despised by most people. So she applies to the Fairy Godmother Academy, only to be disappointed when she's assigned to King Arthur's Round Table instead. Meanwhile Caedmon learns his family's death is foretold; he travels to the knight's castle, only to find the knights have been cursed.
Don't forget you can get three free audiobooks at Audiobooks.com with a free trial!
Until next week! – Chelsea