Sponsored by Serendipity: Ten Romantic Tropes, Transformed Video URL.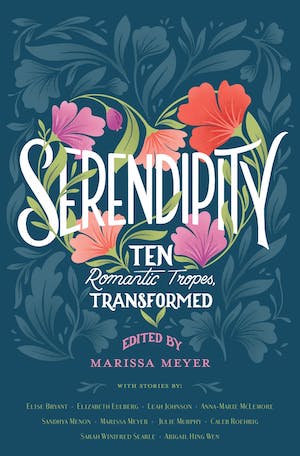 Love is in the air in Serendipity, a collection of stories inspired by romantic tropes and edited by #1 New York Times bestselling author Marissa Meyer. Contributors include Elise Bryant, Elizabeth Eulberg, Leah Johnson, Anna-Marie McLemore, Marissa Meyer, Sandhya Menon, Julie Murphy, Caleb Roehrig, Sarah Winifred Searle, and Abigail Hing Wen.
Hey y'all, welcome to the Kissing Books newsletter. I hope your spirit is doing well. I'm PN Hinton, your guide through the roller coaster of a ride that the world of romance can be. If it is your first time here, welcome and if you're a regular reader welcome back.
Well, it's February and once again my city is under a winter storm warning. I just looked outside and confirmed that, while not buried like it was last year, there is a smattering of the white cold stuff on my chair. Understandably, a lot of people freaked out the day before and crowded grocery stores to stock up, just in case it was a repeat of last year. Most of the districts have called off school for the rest of the week just to be safe. Since I'm fortunate enough to be able to work from home, I don't have to worry about getting out in that. So my plan is going to primarily focus on staying in my apartment and hoping that the water and electricity stay on.
I'm currently not reading anything romance related because I'm waiting for my copy of Black Love Matters to arrive. Once it does, I'm going to start it right away. Of course I'm not not reading and am almost done with The Girl in the Lake and just starting A Song Below Water for book club.
Romance Reflection
I agree with Mrs. Bev's sentiment here. There are tons of romance-related terms I wish would go the way of the dodo, and 'bodice ripper' rates up pretty high on that list. Whenever this term is uttered in reference to a romance novel by a non-fan, it's always with a disdainful tone. It doesn't always change even when a fan uses it, since the generally accepted connotation for the word is exceedingly unflattering. It is something that people use when they want to try to shame you for what you like reading. And to that I say nay!
Even when I was younger, I had issues with this term even if in my naïveté, I thought ripping of said bodice was the result of passion. It wasn't until I was older that I realized that it was the result of the violence that almost always coincided with non-consensual sex. Now, even though I was completely off the mark with the actual intention behind the definition, I still was never comfortable calling it that. It just seems dismissive and serves to perpetuate the falsehood that it is an inferior genre.
Also, this type of mocking, off-hand descriptor is something that only applies to the romance genre. For example, we don't call mysteries "knife stabbers" or sci-fi "space gun pew-pews". They get referred to by their actual genre name and this is a courtesy that needs to be extended to us as well.
Now, yes I know that some readers prefer the idea of turning the mockery against the haters and taking the phrase back. That is one of the reasons that The Ripped Bodice bookstore chose that name when they first opened up. And I can respect the people who feel that way since it, as with most everything else, is all a matter of opinion. It's just never a phrase I personally would use when talking to someone about the types of books I prefer reading. I call them romance novels and leave it at that. If they choose to counter with a snide "You mean a bodice ripper?" I wouldn't even eviscerate them verbally; but I would likely give an evil side eye.
To end on a bit of humor, there's also this little nugget of truth; not only are bodices actually quite hard to rip, they're also obnoxiously expensive. Unless you plan on buying me another one, untie it like a gentleperson please.
Book Riot Romance
Speaking of the history of 'bodice ripper' as a term, check out the history of consent in romance novels according to Rioter Nikki.
Rioter Addison also rounded up some of the more popular romance books featured on TikTok.
Click here to enter our giveaway for $200 to spend at The Ripped Bodice.
Or here to win a copy of Anita Kelly's Love & Other Disasters.
Good luck!
Make sure to get your own Read Harder Book Journal from Book Riot to track your reading for the year!
Around the Web in Romance
Speaking of Anita Kelly, they're teaming up with Tim Janovsky, and Alison Cochrun for a discussion on all things queer romance and their recent releases in an upcoming panel. Sign up for this event here.
Lovestruck Daily is a new romance-centered podcast, hosted by acclaimed Alisha Rai and Sarah Wendell of Smart Bitches, Trashy Books fame.
Frolic also launched the Monthly Book Crush Club. First up is Weather Girl.
Avon, Berkley Romance, St. Martin Press, Forever, Penguin Books, Sourcebooks and Viking have all teamed up together for this massive giveaway of romance books. There's a lot of good books to be won there so best of luck to everyone!
New Releases
And here are some of the new releases headed our way this week that I was able to find. This is, of course, barring any delays due to shipping and/or printing issues.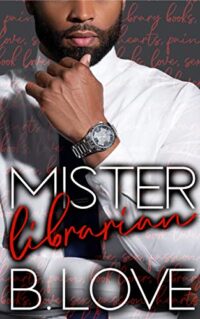 Mister Librarian by B. Love (2/7)
After Dinner Drinks by Ainsley St. Claire (2/7)
Big Slick by Giulia Lagomarsino (2/7)
Love Where You Work by Anna Pulley (2/8)
A Chance for Us by Corinne Micheals (2/8)
Abandoned in Death by J.D. Robb (2/8)
Queen B and the Cowboy by A.R. Williams (2/11)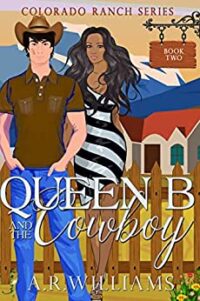 Accidentally Married to Her Billionaire Boss by Rose M.Cooper (2/11)
Curvy Flirt by Mayra Statham (2/11)
That's Why the Lady is a Tramp by Merry Farmer (2/11)
Influenced by Love by Shellee Marie (2/12)
Where She Belongs by Liz Durano (2/12)
Don't forget you can get three free audiobooks at Audiobooks.com with a free trial!
---
And that's it for today. I'll be back Thursday with some more romances for you as well as more recommendations. In the meantime, catch up with me on Twitter under @PScribe801.