Sponsored by Nonfiction Authors Association.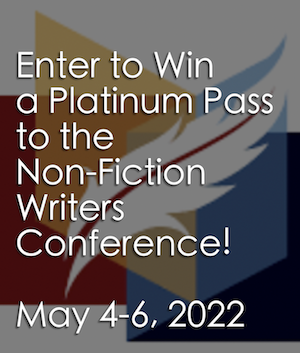 Book Riot is teaming up with the Nonfiction Authors Association to give away one Platinum Access pass each to three lucky winners. The virtual conference takes place from May 4 -6, 2022. To enter, simply fill out the form and subscribe to the Nonfiction Authors Association newsletter for a chance to win!
Hello, my friends! I hope you had a fabulous weekend. I spent it watching basketball games and reading The Secret History for the 30th time. I love a book tradition! But that's an old book and we're here to talk about new books! At the top of my list to buy are Clean Air by Sarah Blake, Cherish Farrah by Bethany C. Morrow, and of course The Book of the Most Precious Substance by Sara Gran. I LOVE Sara Gran!
For today's newsletter, it turns out that my favorites this week are all YA and middle grade books. It happens sometimes. The sheer number of amazing books for kids these days makes my heart happy. And speaking of great books, for this week's episode of All the Books! Vanessa and I discussed Homicide and Halo-Halo, The Nineties, Jawbone, and more.
And now, it's time for everyone's favorite gameshow: AHHHHHH MY TBR! Here are today's contestants: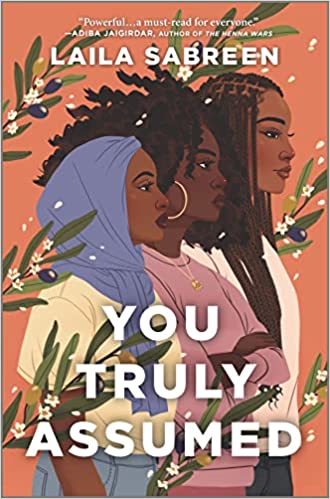 This is an excellent debut YA novel, and an important one. It's about three young Black Muslim women who strike up a friendship after a terrorist attack causes more anti-Muslim sentiments. When one of them starts an online journal, You Truly Assumed, to voice her frustrations at the racism and violence directed at Muslims, she meets two more young Muslim women. Together they work to educate, to find a safe community, and to push back against the hate.
Backlist bump: A Very Large Expanse of Sea by Tahereh Mafi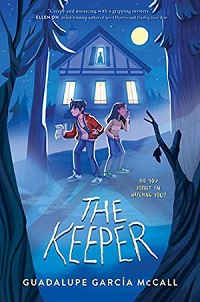 The Keeper by Guadalupe García McCall
And who doesn't want an excellent, creepy, middle grade horror-mystery book??? (*Chandler Bing voice* Could I use any more adjectives?) I would have been first in line for this one when I was a kid. When James and his family move from Texas to Oregon, he has no idea what to expect. But receiving threatening letters from 'The Keeper' looking for 'young blood' was certainly not something he'd ever imagined. Now James must find out who is behind the scary letters before he becomes another of his neighborhood's missing children. Sound creepy? Well, hold on to your butts, because it's based on a TRUE STORY. 😳
Backlist bump: The Forgotten Girl by India Hill Brown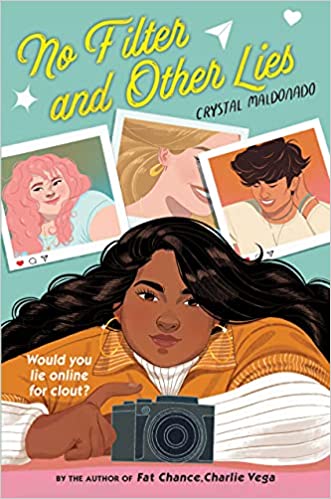 Kat Sanchez is living the perfect life on Instagram. She's 21, beautiful, and has tons of friends. But it's all a lie. Kat is actually a 17-year-old bisexual high school student living what she feels is an uneventful existence in California. She is using stolen photos to portray her fabulous online life. Then she meets Elena online, and their friendship turns into IRL texting. Kat doesn't want to ruin what they have by telling Elena the truth about who she is. But it looks like she'll have no choice when the actual person in her Instagram photos finds out Kat is impersonating her. This is a great YA novel about authenticity and the pressures of online life.
Backlist bump: Fat Chance, Charlie Vega by Crystal Maldonado
Don't forget you can get three free audiobooks at Audiobooks.com with a free trial!
On your mark…get set…add to your TBR!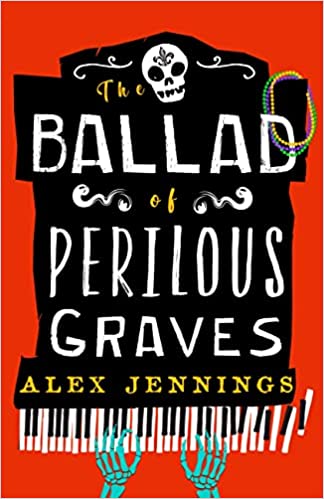 Holy cats, I don't even know where to start with this book. It's set in two versions of New Orleans. One is a city where the dead walk the earth (and drive taxis), and ghosts appear out of thin air to serenade the citizens. There's also graffiti that hangs in the air, trolleys that drive across the sky, and a young girl with superhuman strength. Basically, this version is full of magic and spirits.
In this version, young Perilous Graves and his sister, Brendy, discover only they can help save their city from a wraith who has stolen nine songs and loosed evil on the city. They will discover their own powers, passed down in their family, as they help the girl across the street save the day.
BUT WAIT. There's more. There's a whole other story involving a trans man named Casey, and his artist cousin Jaylon. They live in the version of New Orleans that we know, except some of the other New Orleans is starting to bleed through. And it's up to Casey to figure it all out if he wants to see Jaylon again.
This book is chock full of music, mayhem, ghosts, and imagination! I thought it was fantastic. That said, I do feel like it's wildly ambitious, almost to a fault. Readers are thrown into the "other" city with no explanation of the way things work, and it's a bit disorienting at first. There is so much going on in this novel, and dozens of characters to keep track of, but if you put in the work, you'll find it's a rewarding ride. (CW for violence, death, and racism.)
Make sure to get your own Read Harder Book Journal from Book Riot to track your reading for the year!
This week: I'm currently reading Harry Sylvester Bird by Chinelo Okparanta and One's Company by Ashley Hutson. Outside of books, I've been watching some NBA games, but otherwise trying to watch less television. My TV watching has been cutting in on my reading time lately. (I watched all five seasons of Search Party in two days. 😭) I am excited about the return of Resident Alien, though. I heart Alan Tudyk so hard. Moving on to music: the song stuck in my head is Get Some by Lykke Li. And as promised, here is a cat picture: Here's Zevon, looking like the 🙀 emoji. (Thanks, Cassie, for pointing it out.)
---
Thank you, as always, for joining me each week as I rave about books! I am wishing the best for all of you in whatever situation you find yourself in now. And yay, books! – XO, Liberty ❤️