Sponsored by Get Underlined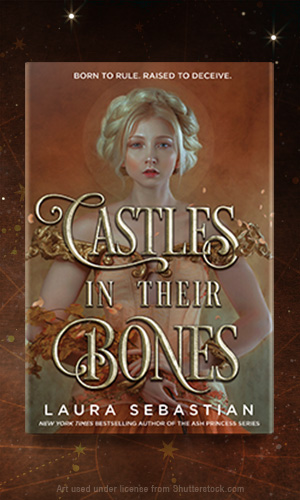 tk
Hear Lauren Graham Read an Excerpt from Rebecca Serle's One Italian Summer
Rebecca Serle's latest novel One Italian Summer is coming out on March 1. Actress Lauren Graham will be narrating the audiobook, and you can listen to an excerpt from Graham's narration at Entertainment Weekly. The novel follows Katy, a woman who has just lost her mother right before their planned mother/daughter trip to Positano, where they were going to recreate the summer in which Katy's parents first met. When Katy decides to go ahead with the vacation to Italy on her own, she mysteriously meets the 30-year-old version of her mom.
DK Announces New Partnership with The Black Curriculum to Create "Landmark" Series
DK is partnering with The Black Curriculum to publish a series of three books in response to the lack of Black British history taught in the UK. The new series of books will showcase Black writers and include supplemental educational resources to young people about Black British history. DK said in a statement, "Aimed at children aged eight and upwards, the books will feature stories of the people, places and journeys that shaped Britain. Each book includes bold illustrations from different illustrators, and engaging text. The series will not only educate but will encourage and inspire readers to ask questions, and continue their learning about Black history beyond the classroom."
Dakota Johnson in Talks to Star in Madame Web Film
Dakota Johnson is in talks to star in Sony Studio's Madame Web movie. S.J. Clarkson has signed on to direct the film, and Matt Sazama and Burk Sharpless wrote the screenplay. This would be the first female superhero movie from Sony Pictures' universe of Marvel characters. In the Marvel comics, Madame Web is an elderly woman who has myasthenia gravis and is connected to a life support system that looks like a spider web. Insiders say the character has psychic sensory powers that makes her similar to Doctor Strange.
The Network of Suburban Moms Working to Stop Book Bans
Red Wine and Blue is a group of over 250,000 suburban moms working to end book bans across the USA.