Sponsored by THE IMMORTAL by Gena Showalter.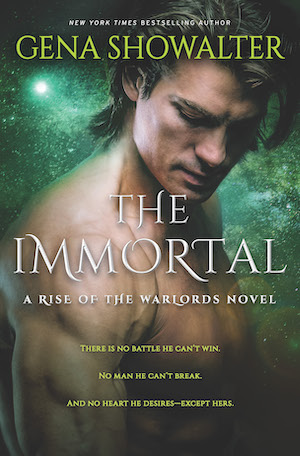 New York Times bestselling author Gena Showalter delivers The Immortal, the second dark and sexy book in her Rise of the Warlords series, featuring a cold and merciless assassin and a stubborn harpy warrior, both forced to relive the same day over and over in the hopes of saving her life.
Happy Friday, shipmates! It's Alex, and this week, I got a snow day! As an adult! Whence the the theme this week for free association Friday. The Colorado Front Range got hit with a nasty snow storm, so we hunkered down inside while the flakes piled up. Hope you stayed warm wherever you are, space pirates. I'll see you on Tuesday!
Let's make the world a better place, together. Here's somewhere to start: NDN Collective and Jane's Due Process
---
News and Views
Nerds of a Feather have put out their Hugo Awards recommended reading lists for 2022: Part 1, Part 2, Part 3
Voting for the Stabby Awards is open and ends on February 7
Clarkesworld has announced the finalists for the 2021 Reader's Poll
An absolutely hilarious twitter thread of "I fed a bunch of convention programmes to an AI and here are the panel titles it spat out"
Sci-fi's Empty Techno-Optimism
The Hugo Book Club blog posits that science fiction ended in 1973 (and not in the way you think)
Robert E. Howard: Tiers of Canonicity
Solarpunk Magazine run by crypto bros?
The Guardian view on prescience in novels: reading the future
What Happens If a Space Elevator Breaks
On Book Riot
Stuck in You Mind: 8 Fascinating Characters in SFF
How I'm Decolonizing My Sci-Fi Reading
This week's SFF Yeah! is about recent faves
Terry Pratchett Is Getting an Official Biography, Out This Year
9 Books to Read If You Love Pokémon
This month you can enter to win a year of tailored book recommendations, a $200 gift card to the Ripped Bodice, and $50 at your favorite indie bookstore.
Make sure to get your own Read Harder Book Journal from Book Riot to track your reading for the year!
Free Association Friday: Snowy SFF
As I mentioned above, it is a snowy time in my home state–and I know we're not the only ones–so how about some more cold and snowy SFF? The last time I looked at books with snow in them was over two years ago, and there's still plenty to choose from without repeats!
Black Sun by Rebecca Roanhorse
The events of this book collapse in on the inflection point of the winter solstice, which is when a god may be reborn and an empire might fall. And as one might expect of a winter solstice, it's cold and snow in the canyon that's the center of that empire. I know I mention this book a lot, but that's because it's so freaking good.
With the Crescent Empire about to fall to a revolution, five sisters are going to determine its future. Each one has her own life and desires, but the Great Thinking Machine that may or may not be powered by evil magic has no time for their pedestrian lives. The whole setting is historical fantasy Russia, so expect it to be cold.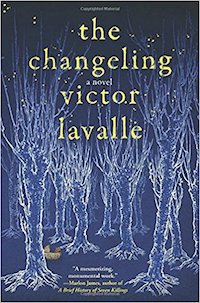 Apollo Kagwa and his wife Emma are supposed to have a happily ever after with the birth of their new baby, but then Emma insists the baby is not actually hers, but a changeling… A story that's in a lot of ways about post-partum depression and the difficulties of being a new parent–but also about an ancestral curse all the way from Norway laid on a family that really does not deserve to have bad crap happen to them. There's not actually snow until the end of the book, but the whole thing feels like winter, emotionally.
This book is split roughly in half, with part of it describing the City, which is a boundless afterlife that's neither heaven nor hell, a place where the people remain as long as there is someone alive who remembers them. The other half is about an employee of Coca-Cola who is dispatched to Antarctica to research if they can use the ice melting courtesy of climate change in their products. Things go very wrong for her, with a deadly virus that was probably engineered in a lab sweeping across the world right as she arrives and leaving her stranded.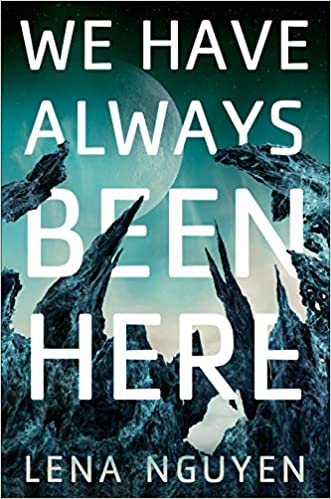 A very dysfunctional crew of humans and their robot servants are sent by a corporation to explore an ice planet where some very strange things are happening. This book swings between the claustrophobia of being trapped on a ship with a bunch of people who don't like each other to being trapped on a hostile ball of ice and snow where everything is going wrong. And then things get werid.
Don't forget you can get three free audiobooks at Audiobooks.com with a free trial!
---
See you, space pirates. If you'd like to know more about my secret plans to dominate the seas and skies, you can catch me over at my personal site.