We're giving away five copies of The Swallowtail Legacy 1: Wreck at Ada's Reef by Michael D. Beil to five lucky Riot readers!
Enter here for a chance to win, or click the image below!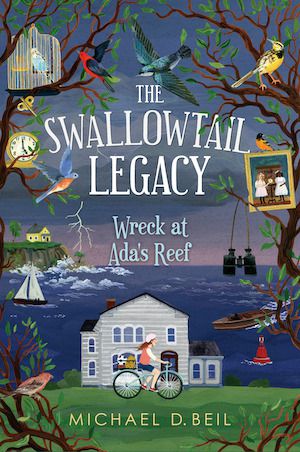 In this compelling middle grade mystery, history's secrets have a way of resurfacing… Twelve-year-old Lark is not looking forward to spending the summer on Swallowtail Island off the shores of Lake Erie. But when she learns about a tragic boat accident that happened off the coast many years before, it becomes the perfect distraction. As she researches more about the crash, she uncovers new information and important links to her own family's history with Swallowtail. But there are some people on the island who would do anything to keep the truth buried in the watery depths of the past.